Shut Down! Joe Giudice's Bond Request Denied Amid Deportation Appeal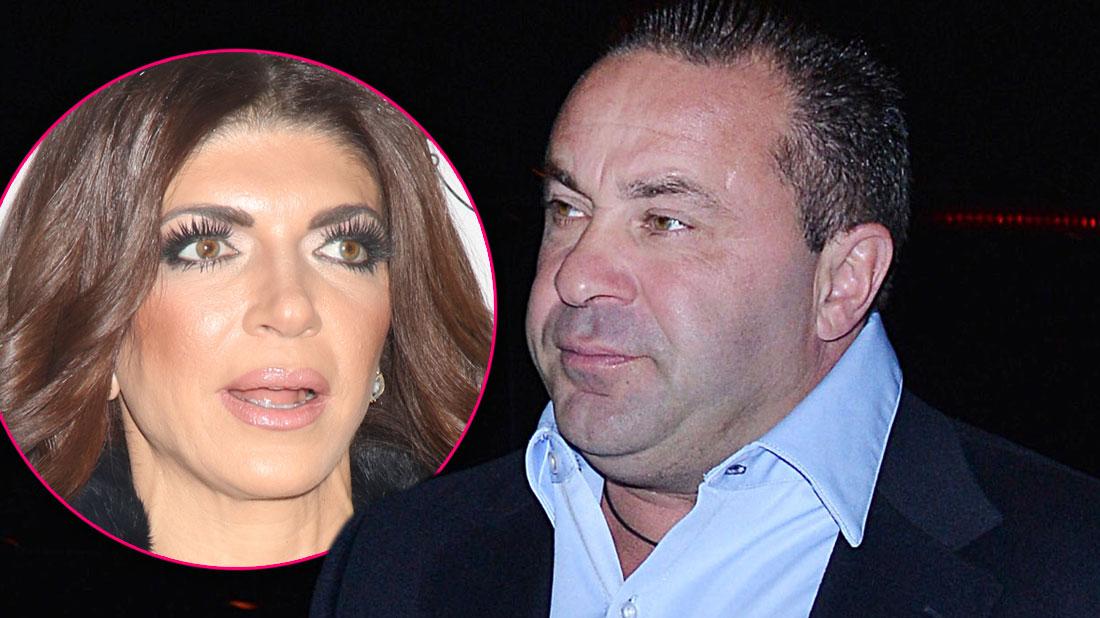 Joe Giudice has been denied bond, and is now facing imminent deportation to Italy, RadarOnline.com can exclusively report.
After a nearly two-week deliberation, an immigration judge ruled against his plea to be freed from ICE custody and return home to his family as he awaits a decision in his deportation appeal.
An immigration official told RadarOnline.com that on September 20, the judge "rendered a decision of no bond pertaining to Giuseppe Giudice's case."
Article continues below advertisement
The Real Housewives of New Jersey star, 49, has the opportunity to appeal the judge's decision within 30 days, but it is unlikely that he will.
As RadarOnline.com previously reported, family sources revealed Giudice would request to be deported immediately if he was not allowed to post bond and go home.
"It's been horrible, and he doesn't want to rot away in detainment any longer. The moment he is denied, he said he will pull his appeal and get ready to go to Italy," the source said.
During a September 11 court hearing, an onlooker told RadarOnline.com that Giudice — who made his appearance via video from his ICE facility in Pennsylvania — looked gaunt and appeared to have lost about 80 pounds.
Giudice's lawyer argued the father of four should be released from ICE custody on bond while he fights a judge's October 2018 deportation order, citing the Guerrero-Sanchez case. (A federal court ruled individuals detained for more than 180 days are entitled to a bond hearing.)
Article continues below advertisement
The lawyer argued that since he's been in ICE custody since March, he is eligible for release.
However, the prosecutor claimed that since the reality star has been convicted of past crimes, he should not be eligible.
"Given his sentence, 41 months in prison, two years of supervised release that led him to immigration custody, he is a flight risk and a danger to society," the prosecutor said. "He has numerous interactions with police. He has a family here and there is reason to believe that he won't turn himself in to ICE custody if he is ordered deported."
His mother, brother and other family members were in court as he argued to be released on bond, as was his wife, Teresa, who didn't speak to his family at all.
A source previously told RadarOnline.com they expected the news wouldn't be good, and were "preparing for the worst."
"They blame Teresa for everything," the insider revealed. "Joe's family was disgusted that Teresa just showed up for the first time at court this week. They really blame her for the trouble he is in."
Article continues below advertisement
Teresa previously admitted she would divorce her husband if he were deported.
The RHONJ star, 47, was spotted at a divorce lawyer's office in January, before she was caught holding hands with her 26-year-old boy toy, Blake Schreck.
Giudice has been fighting to remain in the United States since he initially was ordered to be deported last October. But both of his appeals have been denied so far.
He is currently attempting to appeal his case to the Third Circuit Court, but most recently the attorney general slammed his arguments that he should stay in the U.S., the country he's called home since he was a baby.
The reality dad completed a three-year prison sentence on fraud charges before being transferred to ICE custody in March.
Stick with RadarOnline.com for updates to the story.