Jamie Foxx's Teen Protégé Sela Vave 'Distraught & Homesick' Living In Actor's LA Home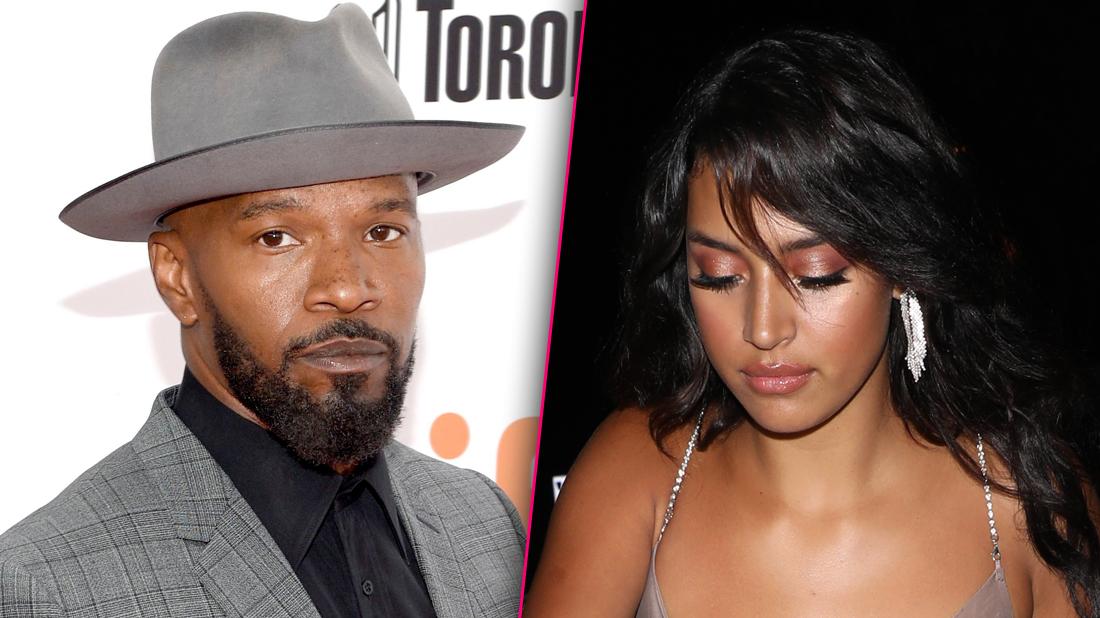 Jamie Foxx has taken aspiring teenage singer Sela Vave under his wing to help kickstart her career – but a source exclusively revealed to RadarOnline.com that the 19-year-old has been homesick while living under his roof.
Last month, RadarOnline.com confirmed that Vave made the leap from her native Utah to the 51-year-old actor's Los Angeles home in late June. Despite initial reports that Vave is 21, RadarOnline.com was the first to report that her real age is just 19 years old.
Article continues below advertisement
Now, a source close to Vave claimed to RadarOnline.com that the young model and singer has been "in tears" because she feels "overworked" and misses her family.
"Sela's been distraught. She's been in the studio eight to 12 hours a day," the insider claimed.
On June 30, Vave shared a series of photos with Foxx on Instagram, declaring that she is "so grateful" for his assistance in her career. The brunette beauty has rubbed shoulders with other performers in the industry, including Snoop Dogg.
But in recent weeks, the glitz and glamour of the industry has started to weigh on the teen, the Vave insider said.
"She had been crying to come home a couple weeks ago," the source claimed. "Over the weekend, Jamie was like, 'Look, I'll buy you a ticket but you can only be gone for 3 days.'"
Vave surfaced in Utah this past weekend where she reunited with her mother. The trip home occurred just weeks after she was spotted exiting a nightclub hand-in-hand with Katie Holmes' ex on Saturday, August 17.
Article continues below advertisement
Foxx has defended his decision to welcome Vave into his home. In a recent Instagram Live video, the Shazam host said he is treating Vave no differently than he did with Ed Sheeran, who he said lived on his couch for "weeks" early in his career.
While Vave appears to be living out her California dreams on social media, the source said deep down she continues to crack under the pressure.
"The regimented schedule of being part of Jamie Foxx and his label is just overwhelming," the insider added.
"She's been in tears for quite some time, saying, 'I want to go home. I want to see my family.'"
Meanwhile, Foxx is dealing with the fallout of his failed relationship to Holmes. The couple dated for a total of six years before splitting earlier this year.
As Vave spent quality time with her family over the weekend, the Ray actor surfaced at the Toronto International Film Festival. At the same time, Holmes, 40, was spotted at New York Fashion Week.
Article continues below advertisement
As RadarOnline.com reported, Foxx's oldest daughter, Corrine, 25, claimed the exes were "really good," "really great" and "really happy" after they made their red carpet debut at the 2019 Met Gala.
Shortly after, however, a Page Six source claimed Holmes was overheard talking about her breakup from Foxx during dinner in New York City.
"What Jamie does is his business – we haven't been together for months," Holmes allegedly said.
Vave and Foxx have been photographed on numerous occasions throughout the summer. In addition to moving into his home, Vave has accompanied the actor to Disneyland and a party in the Hamptons.