Miley Sings About 'Whiskey & Pills' In Emotional Breakup Song After Liam Partying Claims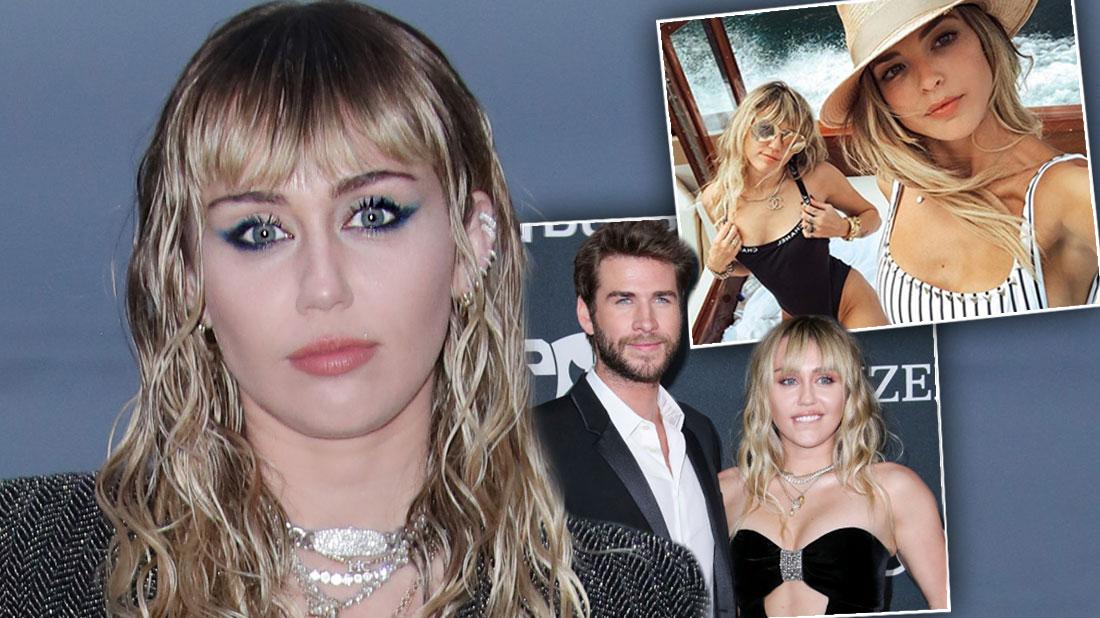 Miley Cyrus is opening up about her shocking split from Liam Hemsworth in the form of a heartbreaking new single, "Slide Away."
On Friday, August 16, the singer released the emotional breakup song, driving fans to make assumptions about the reason behind her and Hemsworth's downfall.
"Once upon a time, it was paradise/Once upon a time, I was paralyzed/Think I'm gonna miss these harbor lights/But it's time to let it go," sings Cyrus, 26, seemingly referring to her and Hemsworth's Malibu home which got destroyed in the California wildfires and which is near a pier.
Article continues below advertisement
"Once upon a time, it was made for us/Woke up one day, it had turned to dust/Baby, we were found, but now we're lost/So it's time to let it go," she sings, days after she and the Hunger Games actor announced their split.
RadarOnline.com readers know the stars dated on and off since 2009, when they met on the set of their film, The Last Song. In 2012, they got engaged, only to call it off about a year later. Cyrus went on to date other stars, including model Stella Maxwell, but eventually, she found her way back to Hemsworth, 29. After rekindling their love, the pair got hitched on December 2018, and called it quits this August.
Referring to their long history together, Cyrus sings "Move on, we're not 17/I'm not who I used to be/You say that everything changed/You're right, we're grown now."
In her recent Instagram posts, the singer has written cryptic messages about the importance of moving on, growing up, and evolving. In her and Hemsworth's breakup statement, the pair said they parted ways to make room for their "ever evolving" nature as partners and individuals.
Article continues below advertisement
Soon, sources said the real reason for the split was Cyrus's infidelity and Hemsworth's wild lifestyle. Insiders told RadarOnline.com that Cyrus was bored of her hubby after nearly eight months of marriage and could never truly settle into life as a wife. Hemsworth, meanwhile, was hoping to start a family with Cyrus, and is reportedly "heartbroken" over their split.
In her single, Cyrus seemingly references Hemsworth's partying, saying "I want my house in the hills/Don't want the whiskey and pills/I don't give up easily/But I don't think I'm down."