Miley & Liam 'Crumbled' After Her Tell-All Interview On Marriage: 'He Didn't Feel Respected'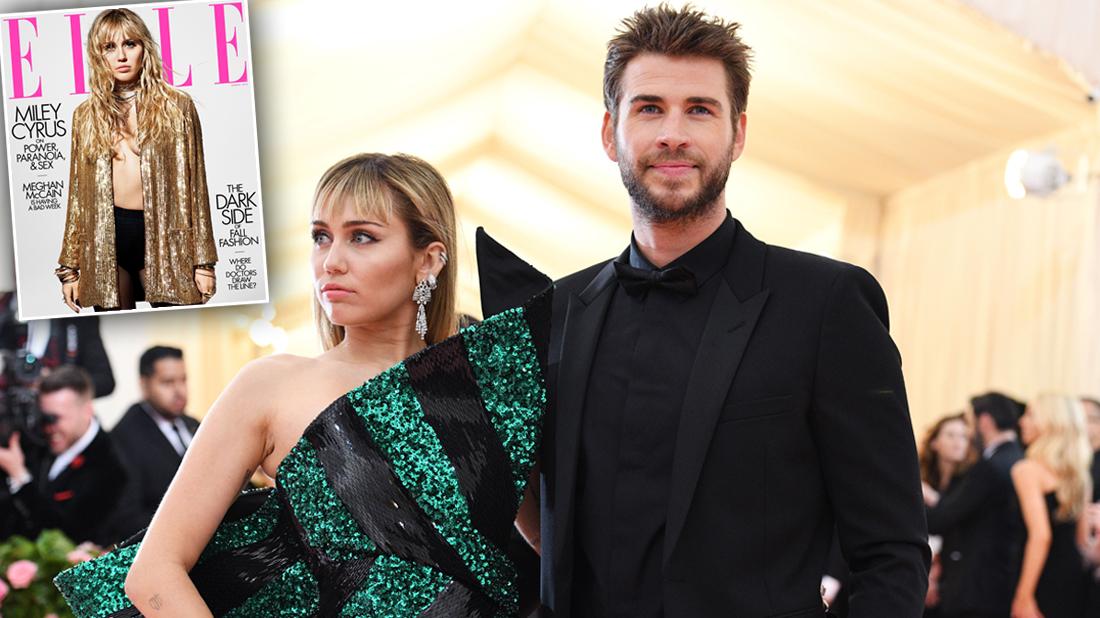 Liam Hemsworth and Miley Cyrus's fragile relationship hit a breaking point after she gave a TMI interview about their unconventional marriage, RadarOnline.com can exclusively report.
A Hemsworth insider revealed the actor, 29, was angry when he found out his Can't Be Tamed singer wife, 26, said she's "in a hetero relationship" but still "very sexually attracted to women."
"I definitely don't fit into a stereotypical wife role," she told Elle in a cover story, which hit the web in early July. "I don't even like that word."
Article continues below advertisement
In the interview, she also said her marriage was "unique," "complex" and "modern," which many fans took the mean they had an open relationship.
"Liam realized that he wasn't getting the respect he wanted from Miley," the insider explained to RadarOnline.com.
"To him, she was more focused on this image over their relationship, and he didn't feel respected."
Though a source previously told RadarOnline.com Cyrus was the one to call it quits, the Hemsworth insider insisted the singer attempted to save the marriage. However, the source said, the Hunger Games actor had already checked out.
"I know Miley tried to revive it, but it was a lost cause," the insider claimed. "He wanted out. He wants to move on."
Regardless, the insider said "they're both very hurt at what has come of this."
As RadarOnline.com previously reported, Hemsworth was also "heartbroken" to see his estranged wife flaunting her fling with Brody Jenner's ex, Kaitlynn Carter, in Italy over the weekend.
Despite any animosity, Hemsworth took to Instagram to wish his estranged wife "nothing but health and happiness" on August 12.