Fleeing Home! Angelina & Brad's Son Maddox Headed To College In South Korea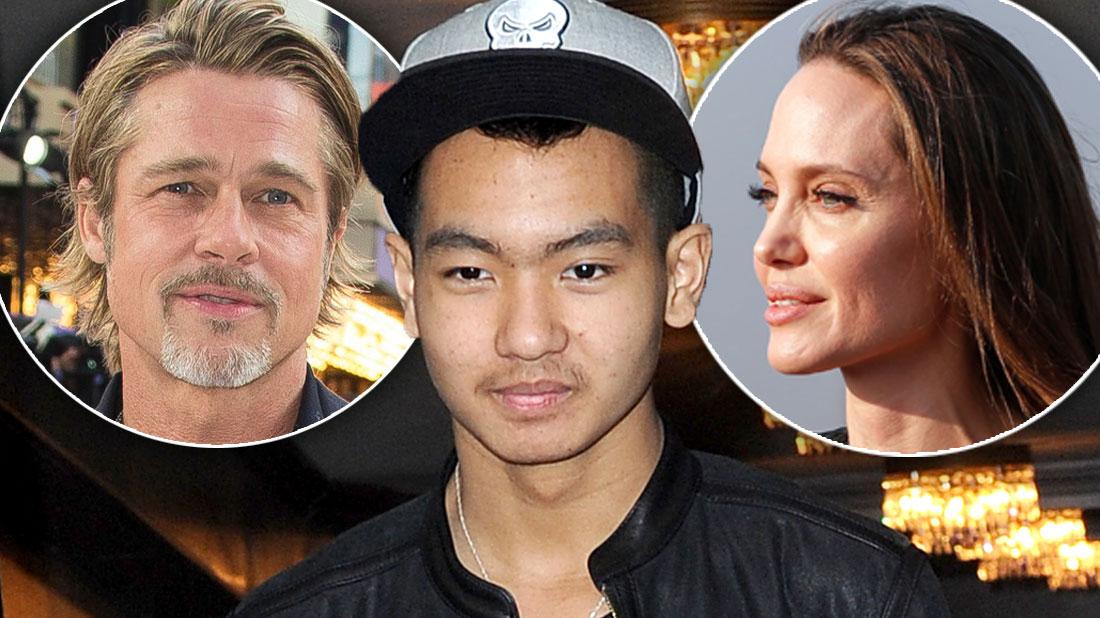 Angelina Jolie and Brad Pitt's son Maddox is reportedly headed to college far away from his parents!
Maddox Jolie-Pitt, 18, will be attending Yonsei University in South Korea, where he plans to study bio chemistry, PEOPLE first reported.
According to the outlet, Brad and Angelina's oldest adopted child has been learning Korean in preparation for his big move.
Maddox will be making the big trip to South Korea later this month alongside Jolie. The mother of six is "very proud" of Maddox's decision, a source told People.
Article continues below advertisement
As RadarOnline.com readers know, Jolie, 44, and Pitt, 55, divorced in 2016 after Pitt was accused of getting into a nasty fight with Jolie aboard an aircraft. The tumultuous split was followed by a contentious custody battle.
Maddox reportedly was at the center of the exes' blowout fight as he stepped in between his parents feud. An anonymous tip claiming Pitt attacked Maddox was filed, thus launching an investigation by the Los Angeles County Department of Children and Family Services. In the end, no charges were filed.
As RadarOnline.com readers know, Maddox has often been described as having a unique bond with Jolie. Sources close to the family describe the teen as her "golden child."
Maddox's college plans comes on the heels of Pitt's ex penning an essay for Elle.com, in defense of women being labeled "wicked women." In the essay, Jolie touched upon her humanitarian work and claimed "wicked women are just tired of injustice and abuse."
Article continues below advertisement
"I often tell my daughters that the most important thing they can do is to develop their minds," Jolie wrote. "You can always put on a pretty dress, but it doesn't matter what you wear on the outside if your mind isn't strong."
Jolie added that her personal beliefs are in line with what other countries would otherwise label a "wicked woman."
"Women who won't give up on their voice and rights, even at the risk of death or imprisonment or rejection by their families and communities. If that is wickedness, then the world needs more wicked women," she continued.
As RadarOnline.com readers know, the Maleficent star was spotted last November taking Maddox to Seoul, South Korea to tour a college. The famous actress has strong ties with Asia.
Additionally, Jolie has close ties with Cambodia, where she filmed Tomb Raider in 2000 before adopting Maddox. Two years later she returned to adopt her son, Pax, from Vietnam.