iPhones, Laptops & More! Brad Pitt Buys Kids Love With Expensive Gifts As They Travel With Mom For Work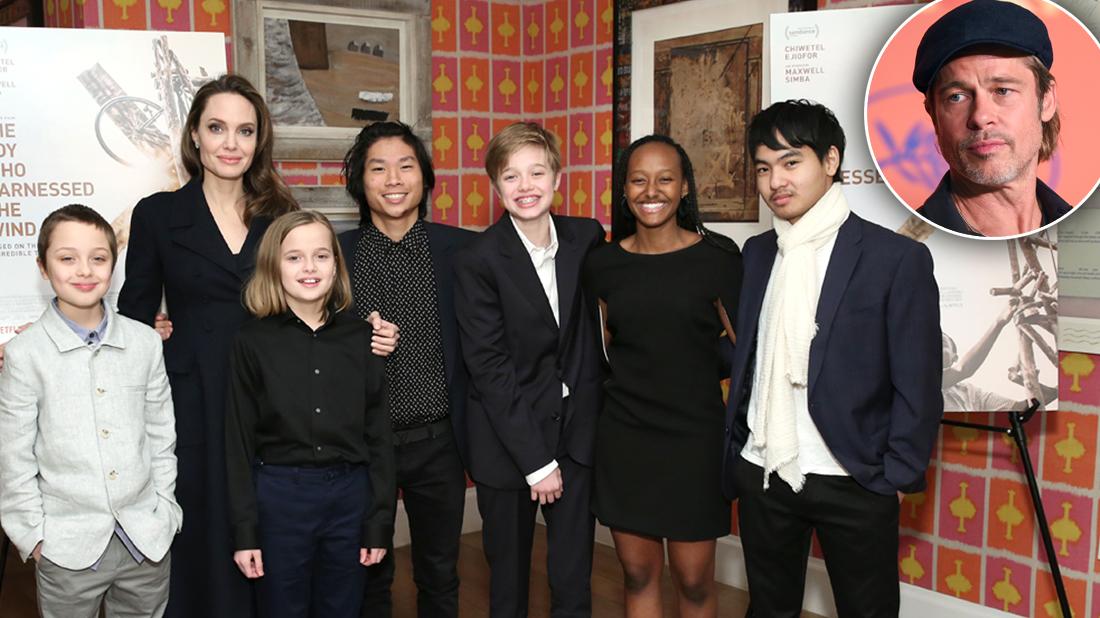 Brad Pitt has been going all-out to impress his kids this summer, RadarOnline.com has exclusively learned, especially now that they're out of town with mom Angelina Jolie while she films in New Mexico and beyond.
"Brad's been mailing them thoughtful and generous gifts, like iPhones and lap tops as well as vouchers so they can buy what they want for themselves," an insider told RadarOnline.com.
As RadarOnline.com has reported, Brad is ready to take a step back from acting, in favor of becoming a stay-at-home dad. The Oscar-winner has been refusing offers to work after his plans to film a World War Z sequel didn't work out.
Article continues below advertisement
Instead, he wants to spend time with his children, or at the very least, shower them with presents!
"It's not something Angie totally approves of, because she thinks Brad is over-generous, but there's nothing she can do about it," the insider added. "She recognizes the need to pick her battles."
Brad's spending spree comes as Angelina continues to drag the six with her on out-of-town film shoots. Before leaving for New Mexico, RadarOnline.com revealed the clan would also accompany her in England for six months, as she works on the big-budget Marvel movie The Eternals.
Readers know that Brad, 43, and Angie, 55, have been going through a nasty divorce and custody battle for years. At one point, the tension between the estranged couple was so bad, daddy Brad wasn't photographed with any of his children in public for 900 days.
Now, as he faces being separated from his children for an extended period of time, Brad wants to make sure they know he loves them – no matter the price.