Jennifer Aniston Gets Wet During TV Comeback As Brad Pitt Laughs Off Reconciliation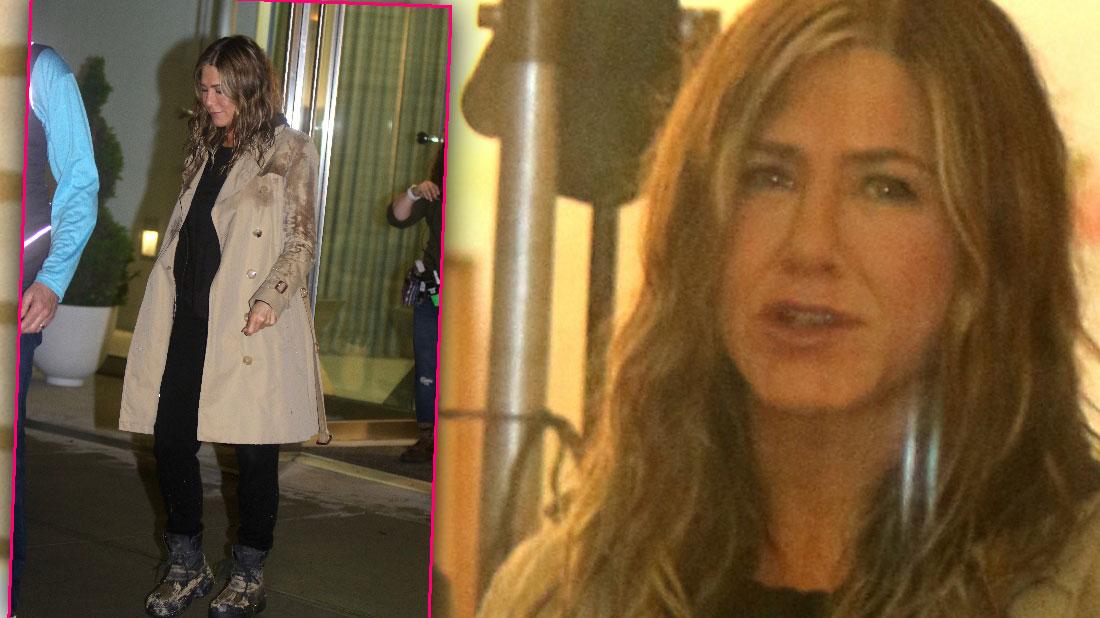 Jennifer Aniston got drenched with water filming a rainy scene at night in Union Square in New York.
It was part of Aniston and pal Reese Witherspoon's shoot for their upcoming Apple TV series The Morning Show.
The show will mark Aniston's big return to television after she wrapped up her famed role as Rachel Green on Friends in 2004.
Aniston is getting on with work after a photographer asked Brad Pitt on May 3, 2019 about whether he and Jen were going to date again after his split from Angelina Jolie, 43.
Article continues below advertisement
Pitt, 55, who was out and about in Los Angeles, said "Oh my god" with a laugh and smile before adding, "Alright, have a good one!"
Although Pitt laughed off the idea of reconciling with his first ex-wife, he helped Aniston celebrate her 50th birthday at a star-studded bash at the Sunset Towers in February.
Meanwhile, Aniston is on location for the show in which Witherspoon has explained, "We pull back the curtain on the power dynamics between men and women in the high stakes world of morning news shows. It's seen through the eyes of two ambitious female characters."
Witherspoon once guest-starred on Friends and Aniston has commented, "All of this and the chance for us to collaborate again has brought me back to television, and I'm really excited about it. So, we can't wait to show all of you what we have been cooking up."
Scroll through Radar's gallery for more on Aniston's TV shoot and her love life!
All Wet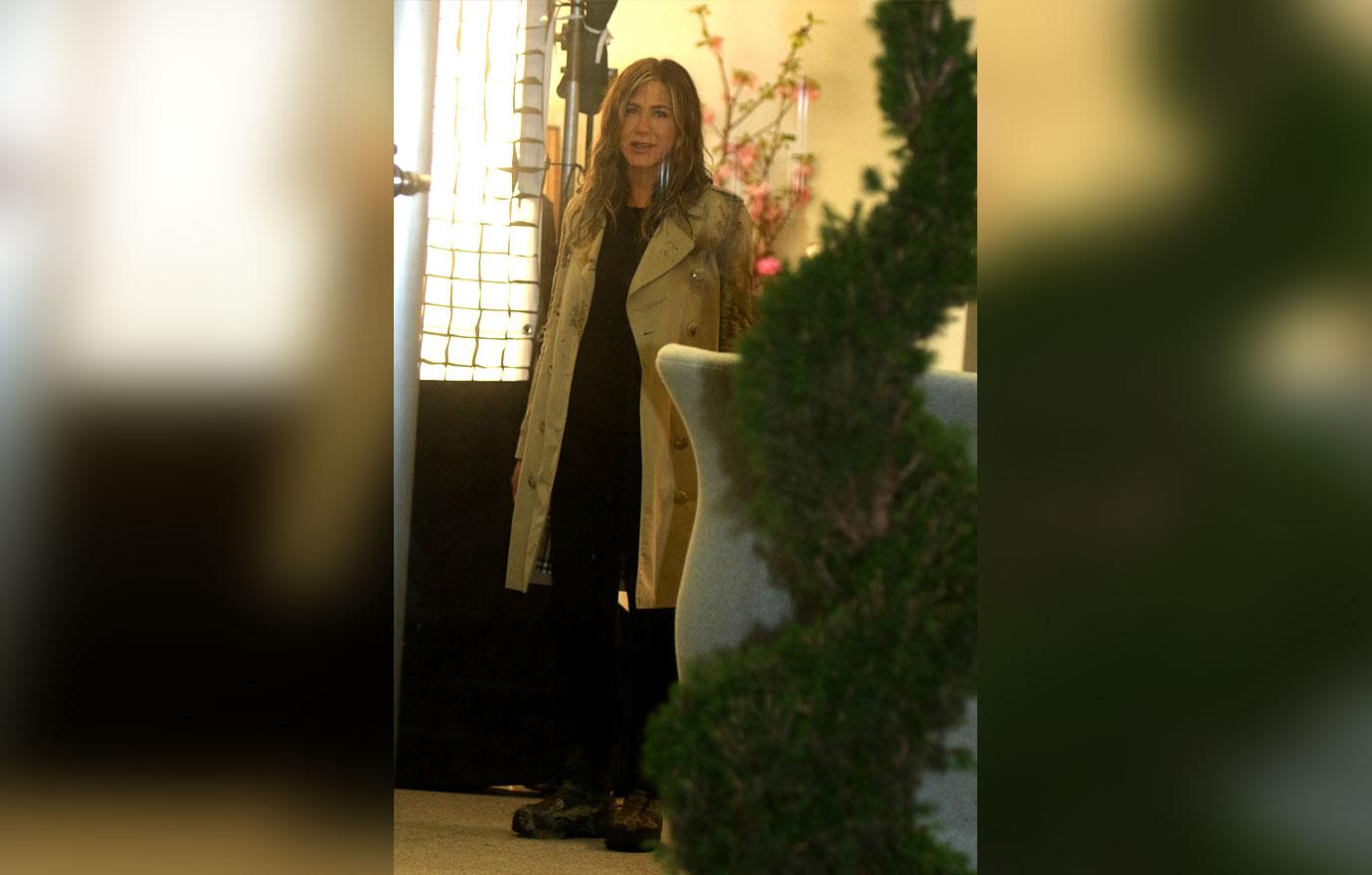 A rainy scene for The Morning Show left Aniston drenched in her trench coat.
Article continues below advertisement
Still America's Sweetheart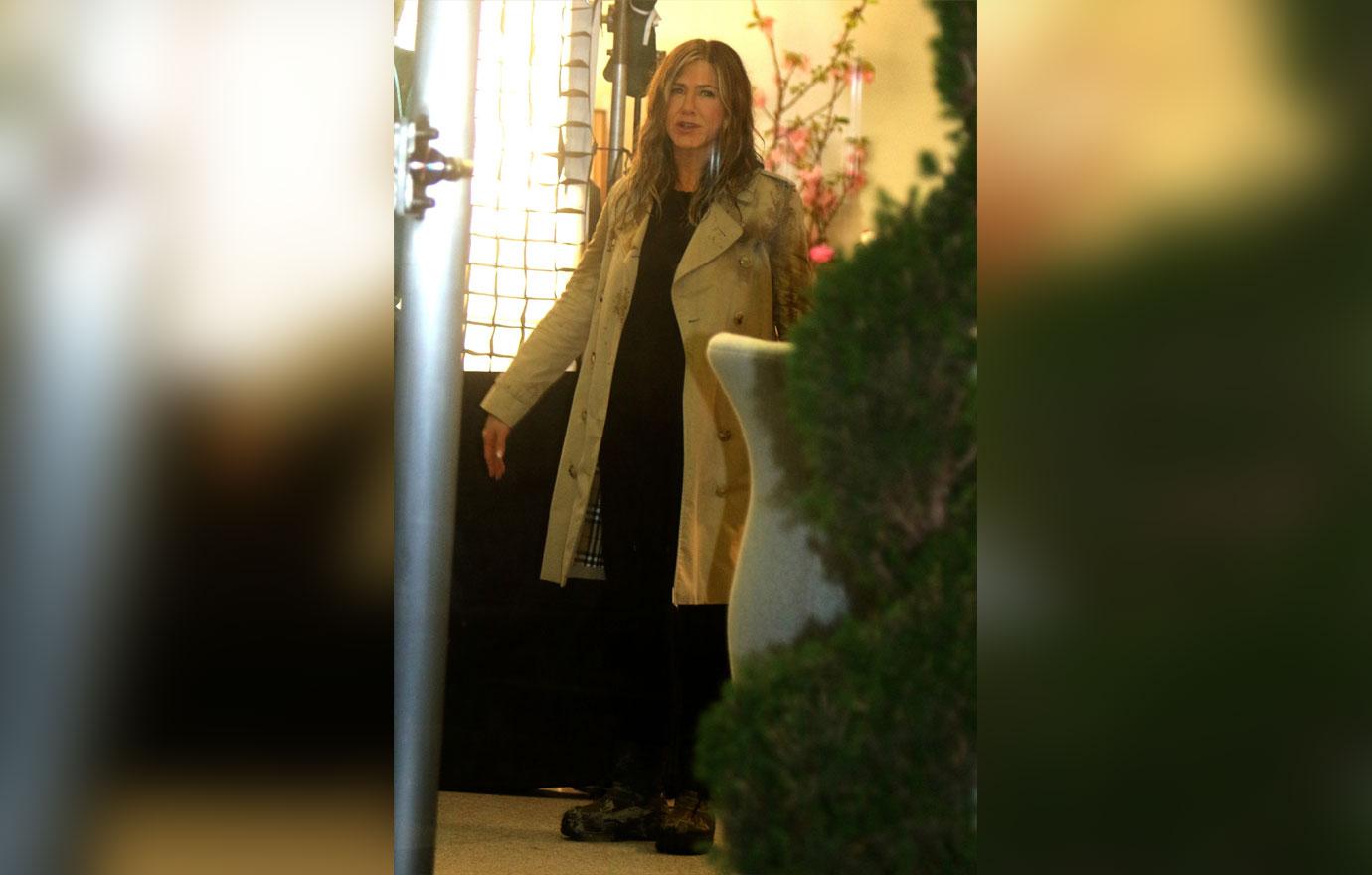 Fans hope Aniston and Pitt can get back together now that he's free. They were Hollywood's golden couple until their divorce in 2005 due to Pitt cheating on Aniston with his now-estranged ex, Jolie.
Article continues below advertisement
Moving On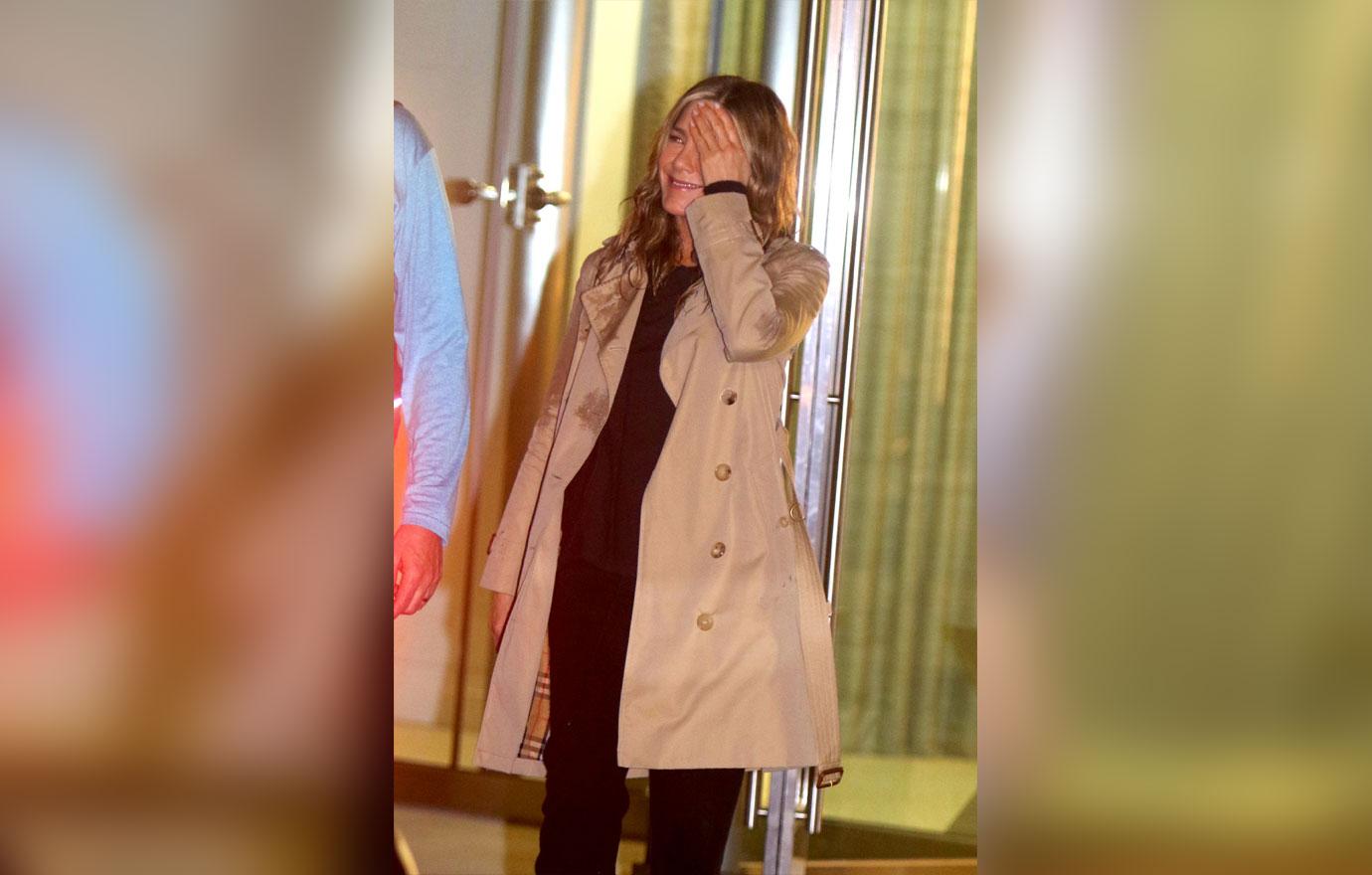 Aniston went on to wed Justin Theroux after her Pitt split, but that marriage ended in divorce, too. She's focusing on her career again big time and smiled and put her hand up to her head while getting wet on set.
Article continues below advertisement
Unkindest Cut?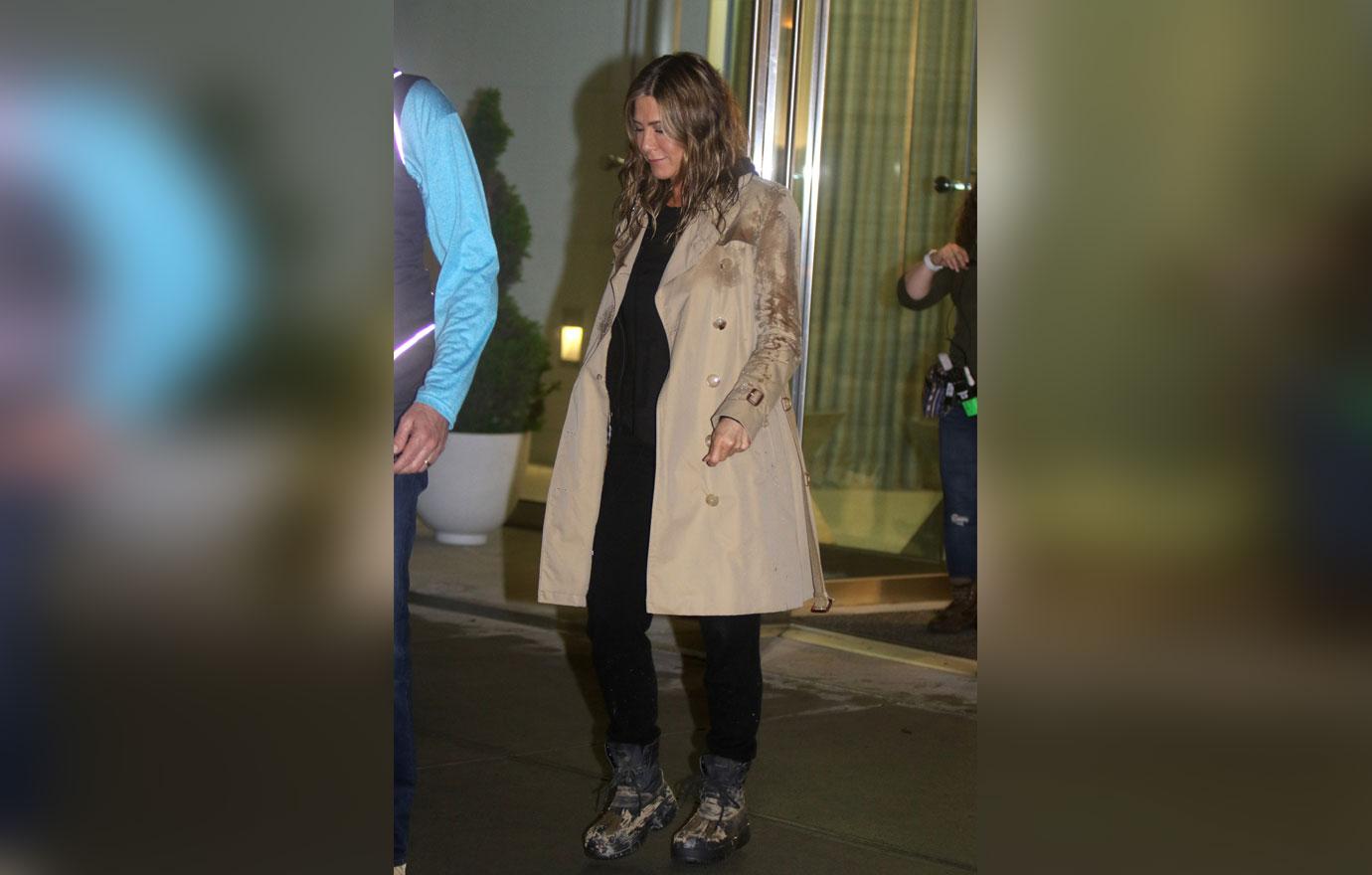 Article continues below advertisement
Loving The Camera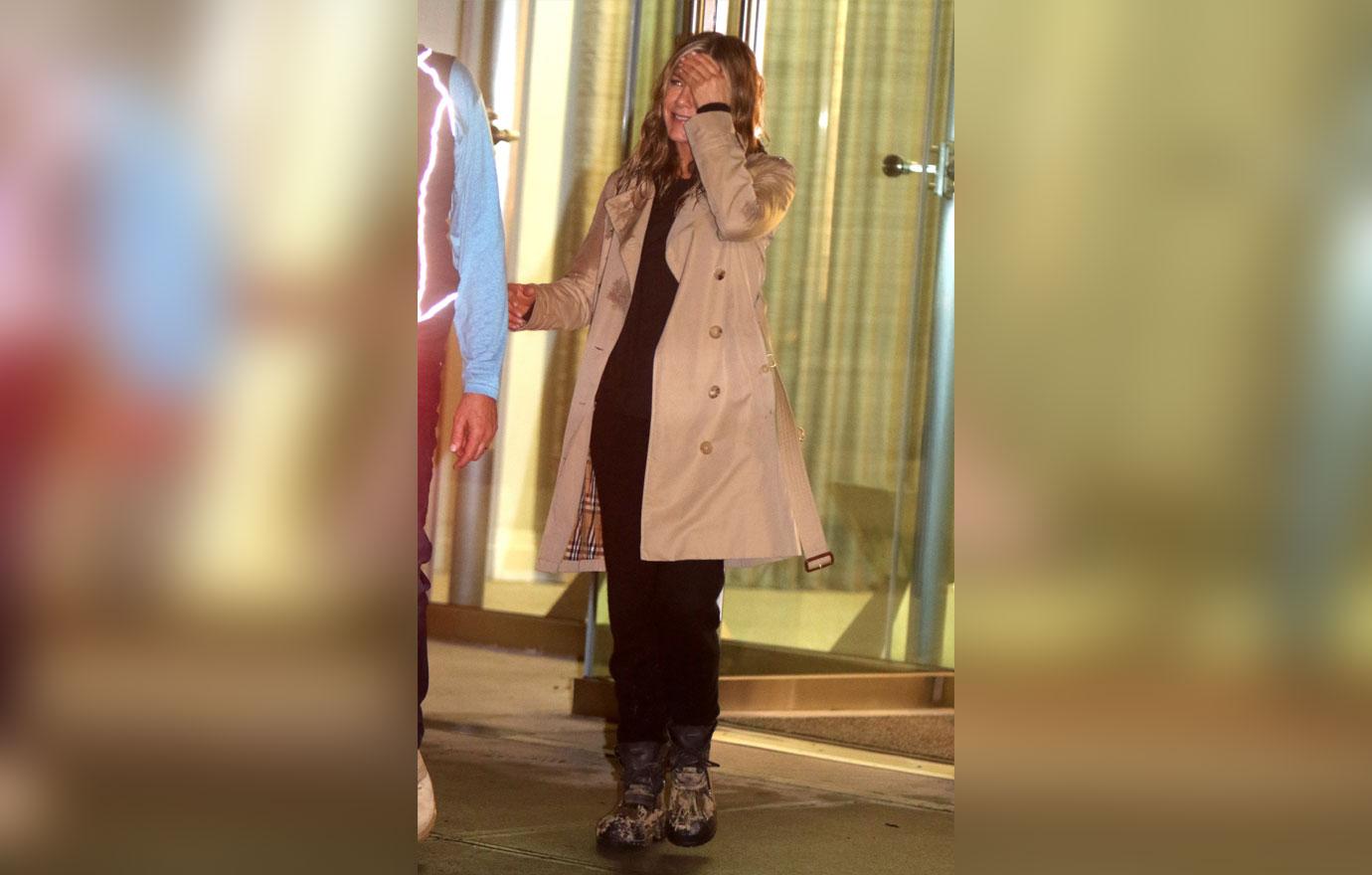 Aniston and Witherspoon have been spotted filming their new TV show on multiple occasions.