OITNB's Taryn Manning Claims She Was Hacked After Bizarre Post On Her Instagram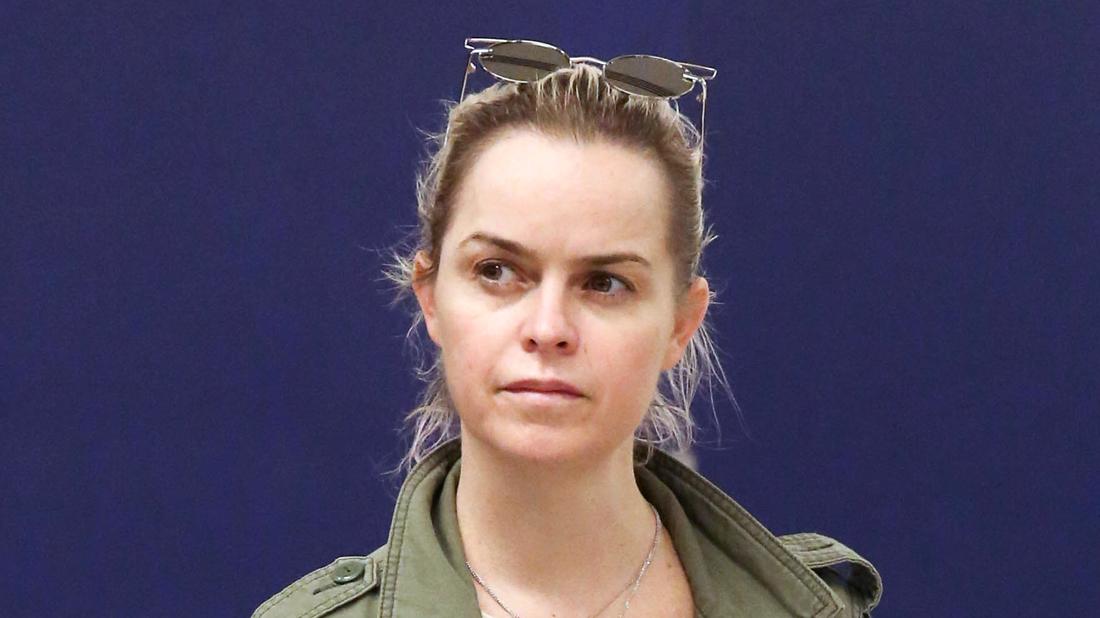 Actress Taryn Manning claims her Instagram account was hacked after appearing to allege that her Orange Is the New Black co-stars "don't care about me."
Just a day after the final season of the hit Netflix prison series premiered, Manning, 40, seemed to write in a long Instagram post on Saturday, July 27,that "not one cast member cares about me" and the "show hurt me more than anything has in my life."
Article continues below advertisement
The caption on Manning's account first referred to human trafficking and racism, then seemed to claim that her "life was stolen from a criminal who's mentally ILL," adding, "No one cares to help so I am dedicated to learning how to make a difference."
"This show hurt me more than anything has in my life and if this is what I have to do to push what I stand for I will," the post continued. "I have to speak out before anything happens to me. F— fame! This show hurt humans. You will never truly know but many were hurt!"
The Instagram share also read, "I do not need to ever work again in this town. I've been dropped by everyone for having a backbone. I was dropped because a person terrorizes me daily and them too. So my team, they just turn away. Like a car accident. Rubber neck but don't help. F— show biz. A disgrace."
The caption concluded with: "Not one cast member cares about me. Just watch."
But on Sunday morning, July 28, Manning posted an Instagram photo from OITNB and told fans in the caption, "My account was so epically hacked. I am back in and I am sorry."
Article continues below advertisement
So far, she hasn't explained further.
However, in another post earlier this week, Manning admitted she missed the show's final season premiere red carpet on Thursday.
Manning explained then that said she has become "paralyzed" with fear after being "terrorized by cyber criminals."
She told cast and crew at that time, "I love you all so much. Have a great premier sic tonight….I miss you all so much ❤️ I wish I could be there. Unfortunate uncontrollable circumstances that no one could help with have made it this way. When someone is crying for help from someone who is after your life and soul. Please listen. No one deserves to have another person single handedly ruin their life to the point they are paralyzed and never leave in fear."
After the odd post on her IG account this weekend, Manning's OITNB castmate Lori Petty commented, writing alongside three heart emojis, "Hey. I love you."
Manning apparently replied, "Thx bubs I know you do. And I love you. I am giving up everything to speak on how awful this career is and how awful we are treated. How I never knew if I was coming back yet I had seven optional seasons. How I didn't even know how to plan my life, organize anything cause everything was a secret. Self serving bulls—, for whatever sick agenda. How some of the most dear characters were just not there anymore. My pals. F— this show. This show hurt me so bad."
Article continues below advertisement
In 2014, Manning, also known as Pennsatucky Doggett on OITNB, filed stalking charges against gal pal and former roommate Jeanine Heller and received an order of protection. But Radar later exclusively revealed those charges were dismissed per a plea deal.
Heller was subsequently awarded her own temporary restraining order against Manning after allegedly receiving death threats!
"It was really traumatic for myself and for my family," Heller told Radar at the time.
Heller also insisted after the drama: "I never stalked Taryn. I never harassed Taryn. Like I said, it was back and forth arguing to get her stuff out of my place. I never threatened her or said anything angry. But what I received was shocking."