'Orange Is The New Black' Stars: From Set To Red Carpet Glam
On the set of Orange Is the New Black roam some of Hollywood's hottest stars: Laura Prepon, Taylor Schilling, Laverne Cox, and Samira Wiley, among others. While these actors play complex, sometimes shameful, sometimes vicious characters on the Netflix show, they lead wildly different lives off screen.
Natasha Lyonne, who plays Nicky Nichols on the show, is also a film producer, and has starred in a variety of movies throughout her years in the business. The 40-year-old got her start in Slums of Beverly Hills and American Pie.
Article continues below advertisement
Prepon, 39, who plays Alex Vause on the show, got her start in Hollywood on That '70s Show, where she played Topher Grace's longtime girlfriend. She then went on to star on various films, including The Girl on the Train, and The Hero.
Jackie Cruz took her acting career to a new level with her role as Marisol "Flaca" Gonzales on the drama. Prior to that, she was a singer and model.
Taylor Schilling, 34, plays protagonist Piper Chapman on the hit drama series. Apart from starring in OITNB, she also had roles in The Lucky One, The Overnight, The Titan, and Family.
Laverne Cox, 47, plays jailbird and hairstylist Sophia Burset in Orange Is the New Black. Her role led her to become the first openly transgender person to be nominated for a Primetime Emmy Award in any acting category, and the first to be nominated for an Emmy Award since composer Angela Morley in 1990.
Apart from her role on OITNB, Cox is a known LGBTQ advocate, and has starred in various films and TV shows including Weird City, TRANSform Me, and The Rocky Horror Picture Show.
Samira Wiley, 32, is an actress and comedian who plays Poussey Washington on the series. Her Hollywood career started kicking off some years ago, and her roles have gone from hilarious to brutally serious, over time. Apart from OITNB, she also appears in The Handmaid's Tale, and Ryan Hansen Solves Crimes on Television. On season 4 of OITNB, Wiley's character dies after being suffocated by a prison guard during a peaceful demonstration which turned aggressive.
Danielle Brooks got her start in Hollywood playing Tasha "Taystee" Jefferson on the series. Prior to that, she received a Tony Award nomination for her portrayal of Sofia in the 2015 Broadway production of The Color Purple.
Nigerian-American actress Uzo Aduba has received many awards for her role as Suzanne "Crazy Eyes" Warren on the Netflix series. In 2014, she won an Emmy Award for Outstanding Guest Actress in a Comedy Series, and in 2015, an Emmy Award for Outstanding Supporting Actress in a Drama Series. She also received two Screen Actors Guild Awards for Outstanding Performance by a Female Actor in a Comedy Series in 2014 and 2015.
Natasha Lyonne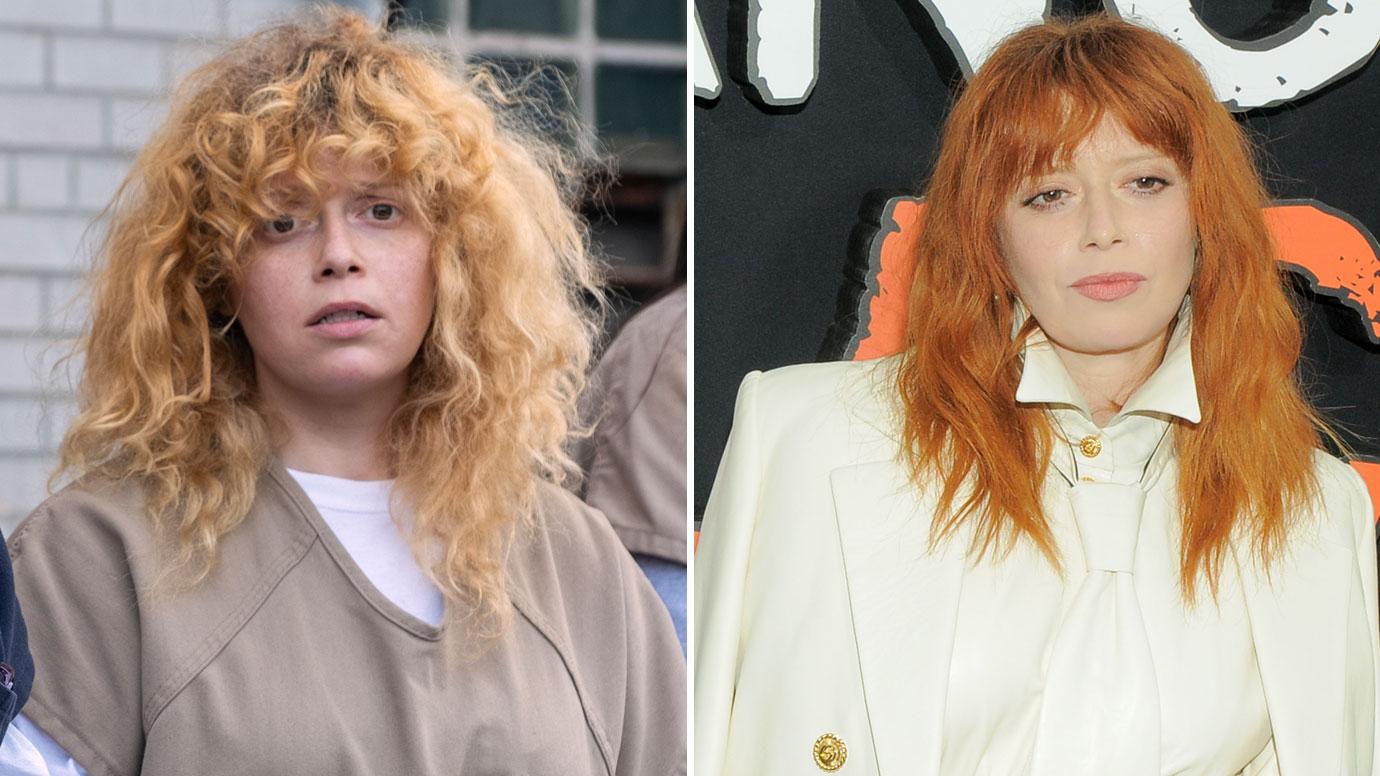 Lyonne got an Emmy nomination in 2014 for her role on the series.
Article continues below advertisement
Laura Prepon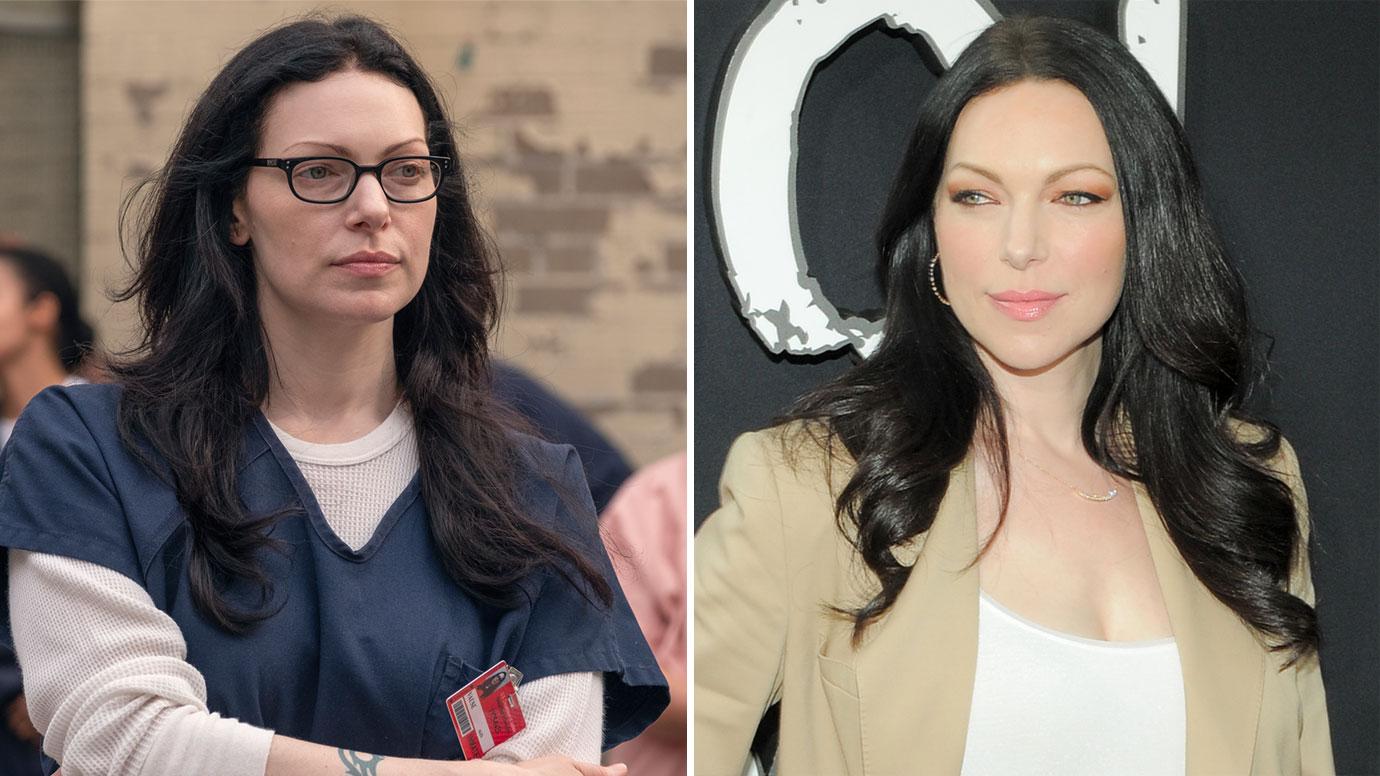 Prepon's character, Alex Vause, is loosely based on the real ex-girlfriend of Piper Kerman, author of "Orange Is the New Black: My Year in a Women's Prison."
Article continues below advertisement
Jackie Cruz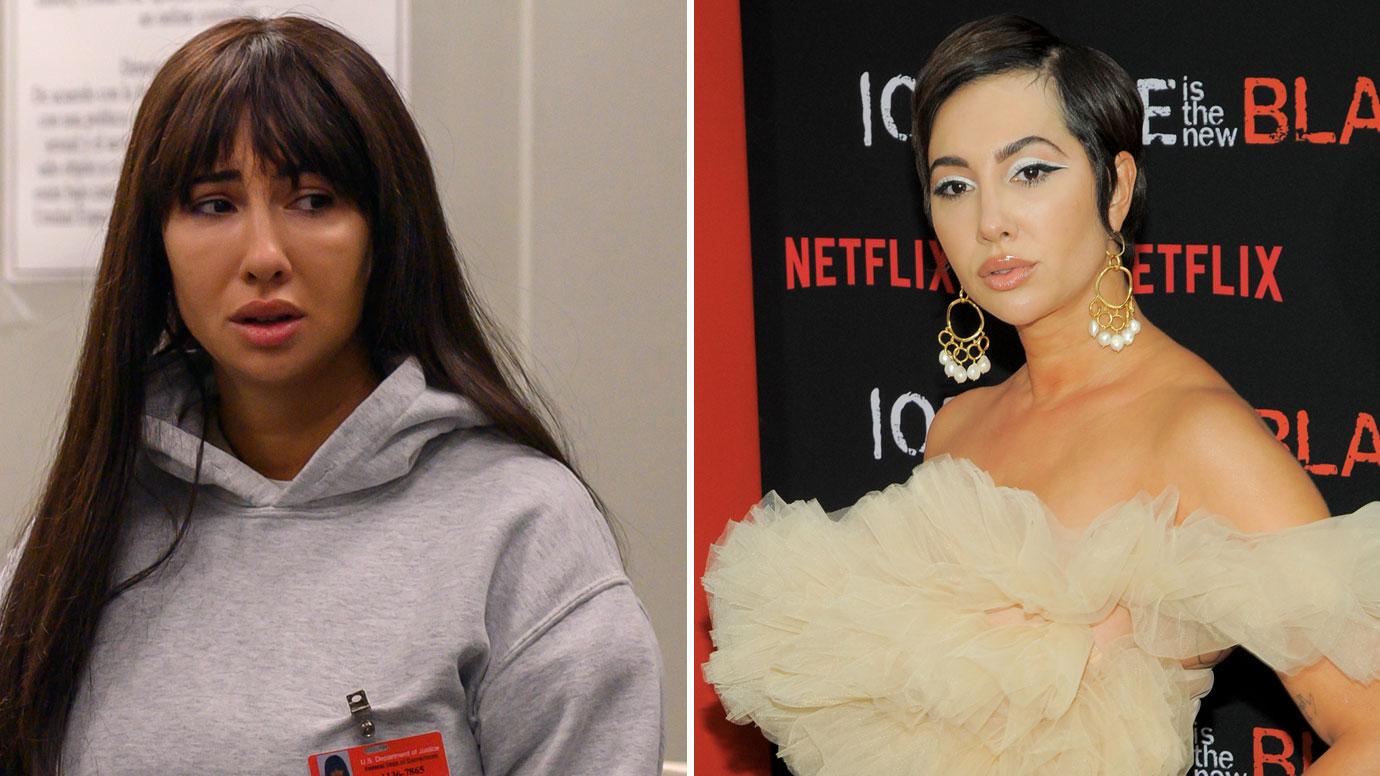 Cruz, 32, brings her Dominican–American roots into her role on the show. Her character, Flaca, often gets carried again by racial stereotypes.
Article continues below advertisement
Taylor Schilling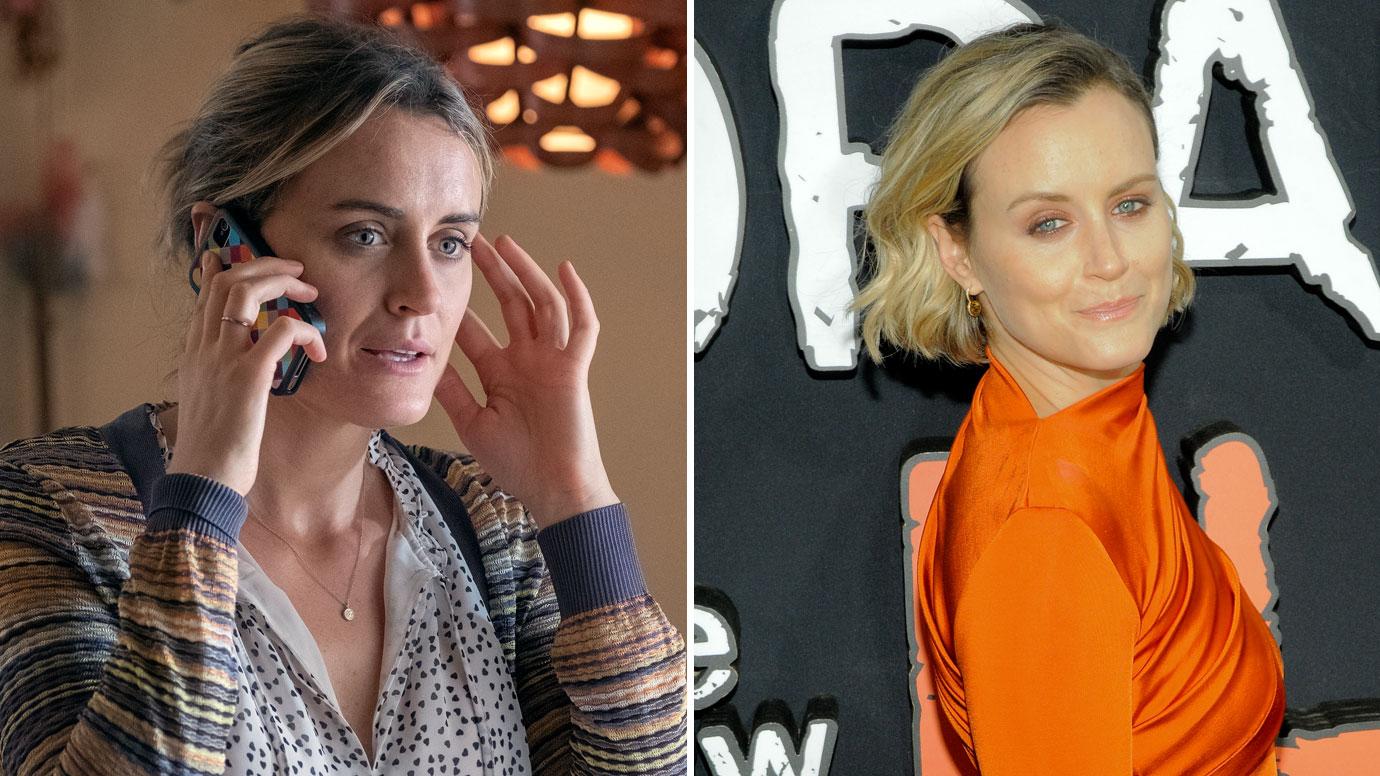 Schilling's character, Piper Chapman, is based on Piper Kerman, the author of the book behind the series. In the show, she is sentenced to 15 months in Litchfield Prison for Criminal conspiracy and money laundering after Vause names her as an accomplice in order to reduce her own sentence.
Article continues below advertisement
Uzo Aduba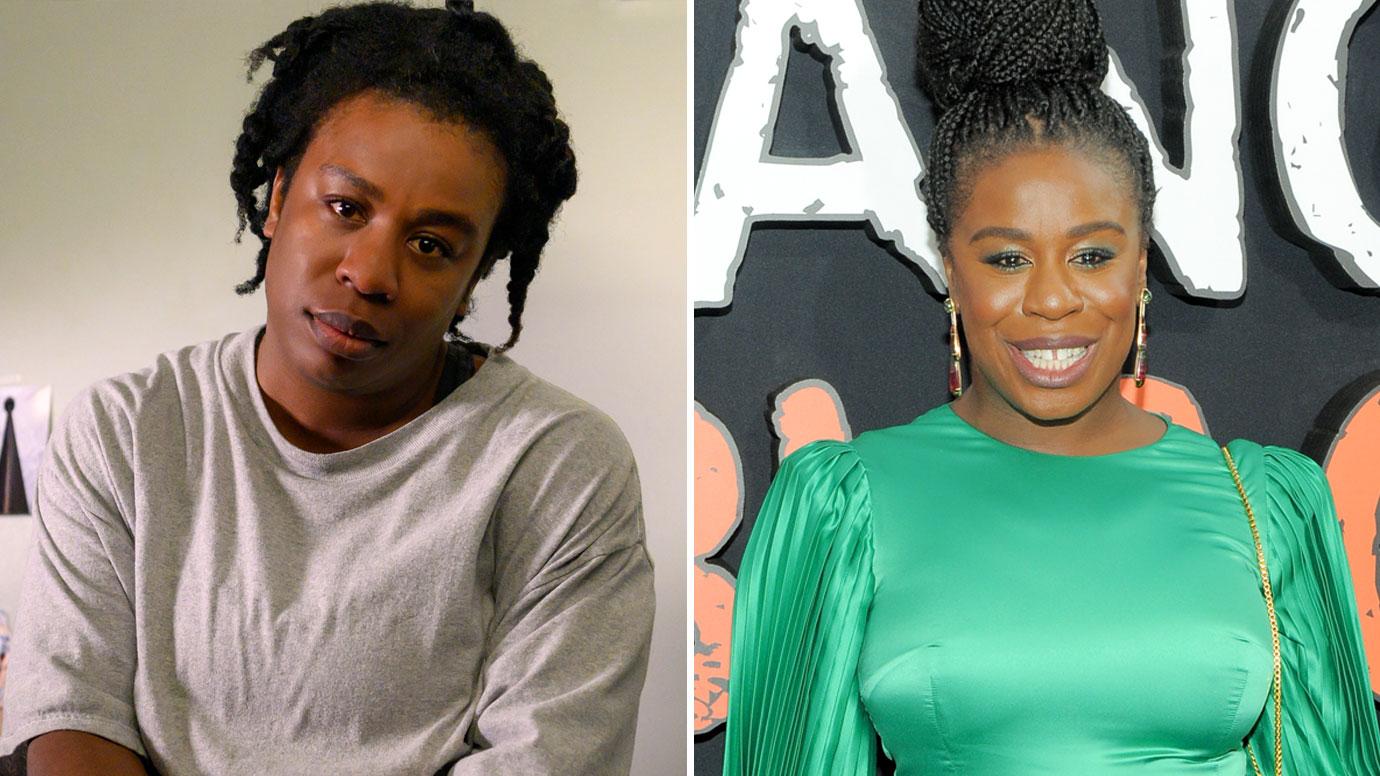 Suzanne "Crazy Eyes" Warren, the fictional character played by Aduba, 38, is known as smart, king, but socially awkward due to her mental illness. When overwhelmed with prison chaos, she often suffers emotional outbursts, hallucinations, and delusions.
Article continues below advertisement
Danielle Brooks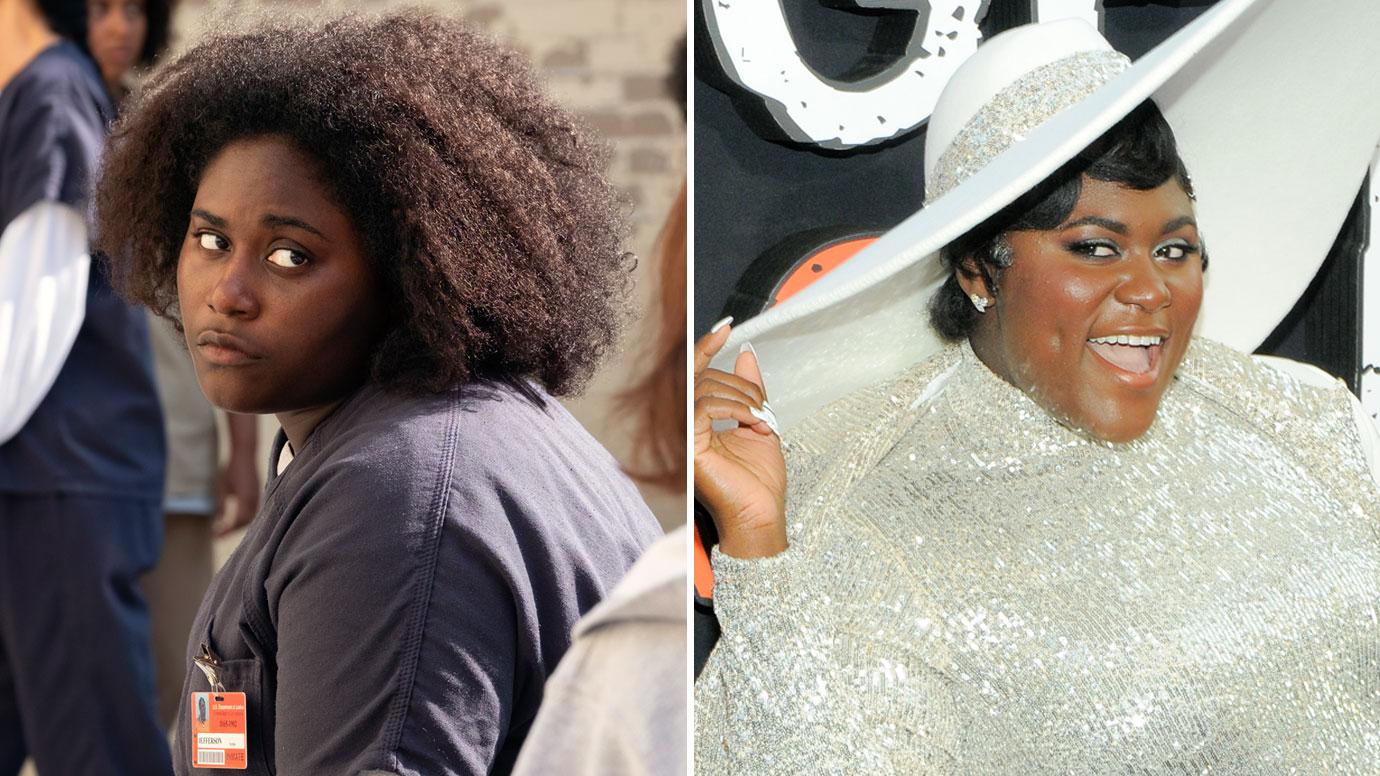 Brooks's character is a funny inmate who plays by the rules and gets along with most of her prison pals.
Article continues below advertisement
Laverne Cox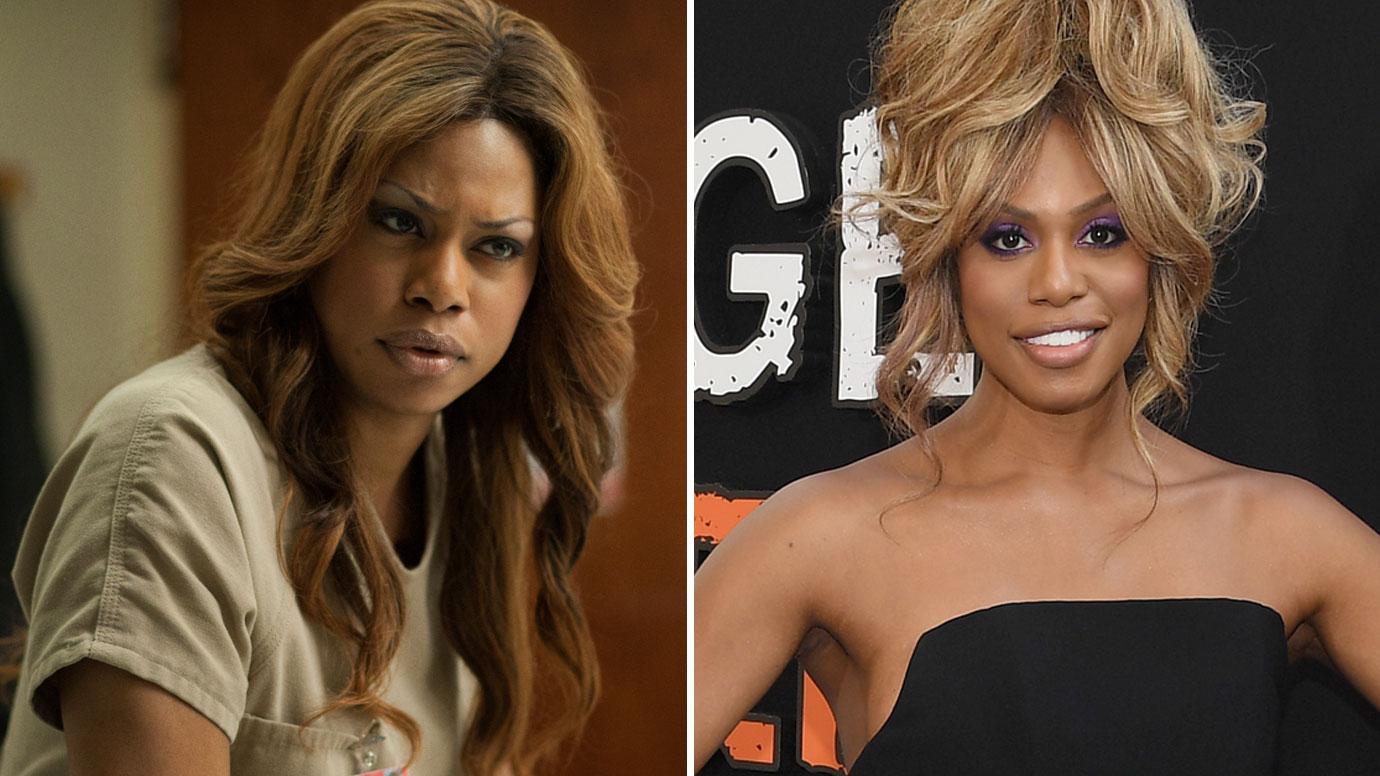 Cox's character, Sophia Burset, worked as one of the prison's hairstylists before becoming embroiled in some vicious girl drama that landed her in Maximum Security.