Drugs, Arrests & Steamy Hookups! 'Orange Is The New Black' Cast Scandals Exposed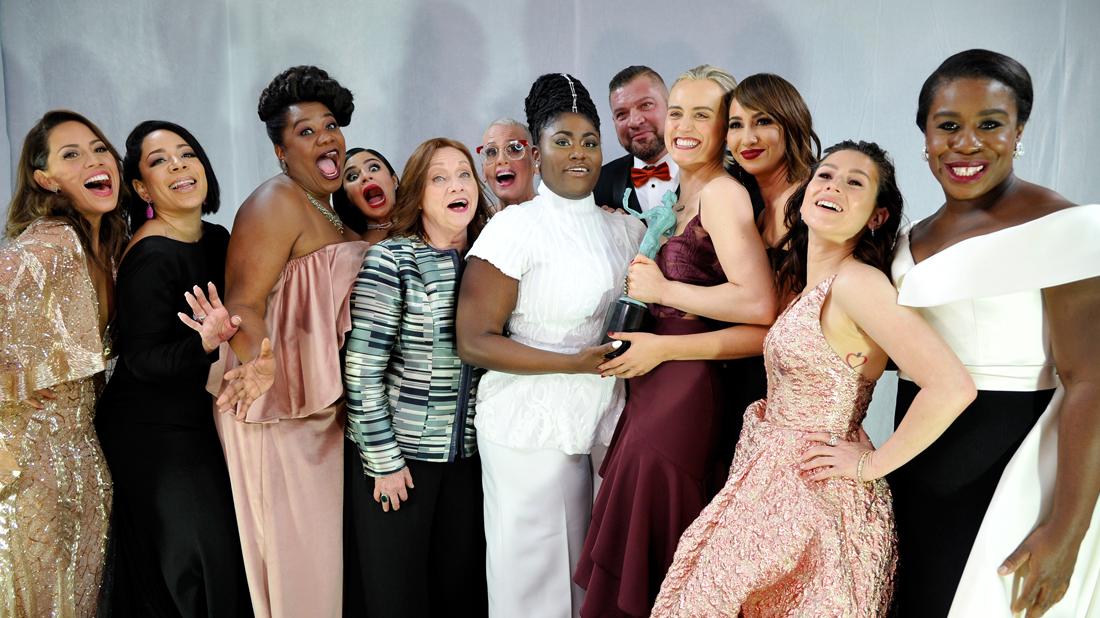 The cast of Orange Is the New Black is returning to their life behind bars when Netflix drops the last season of the hit show on Friday, July 26.
And while the antics of the incarcerated characters make for great drama on TV, the actress' lives off the small screen are just as shocking!
To get ready for Season 7 of OITNB, scroll through RadarOnline.com's gallery to find out all the women's most intimate real-life secrets.
Article continues below advertisement
Natasha Lyonne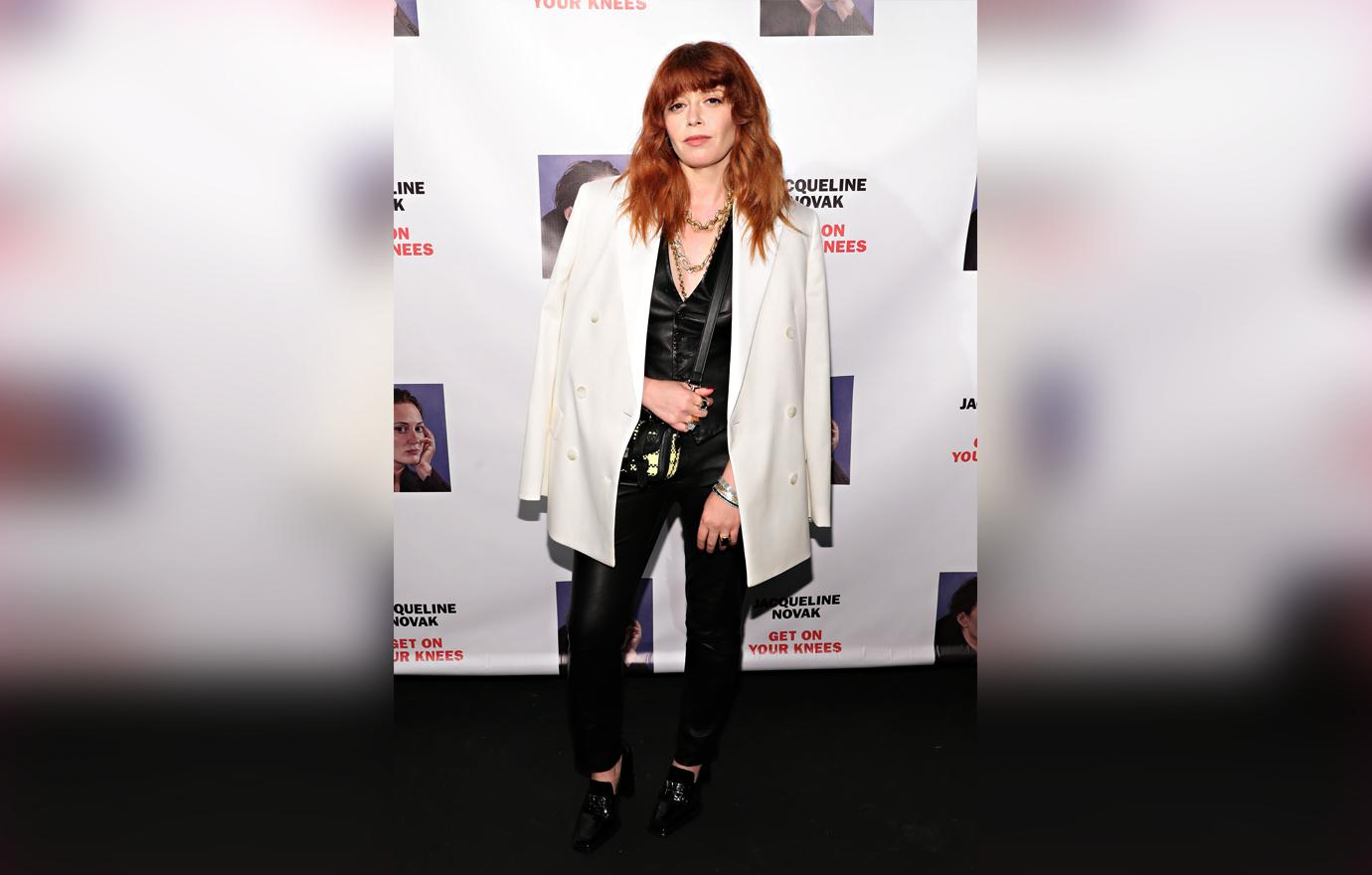 Lyonne, who plays Nicky Nichols on OITNB, has managed to clean up her life after suffering years of substance abuse-related issues.
"I was definitely as good as dead," noted the 40-year-old actress of dealing with everything from drug abuse and a 2001 DUI to a stay in the hospital several years later for hepatitis C and a collapsed lung.
"A lot of people don't come back. That makes me feel wary and self-conscious," she said, adding, "I wouldn't want to feel prideful about it. People really rallied around me and pulled me up by my f***ing bootstraps."
Taylor Schilling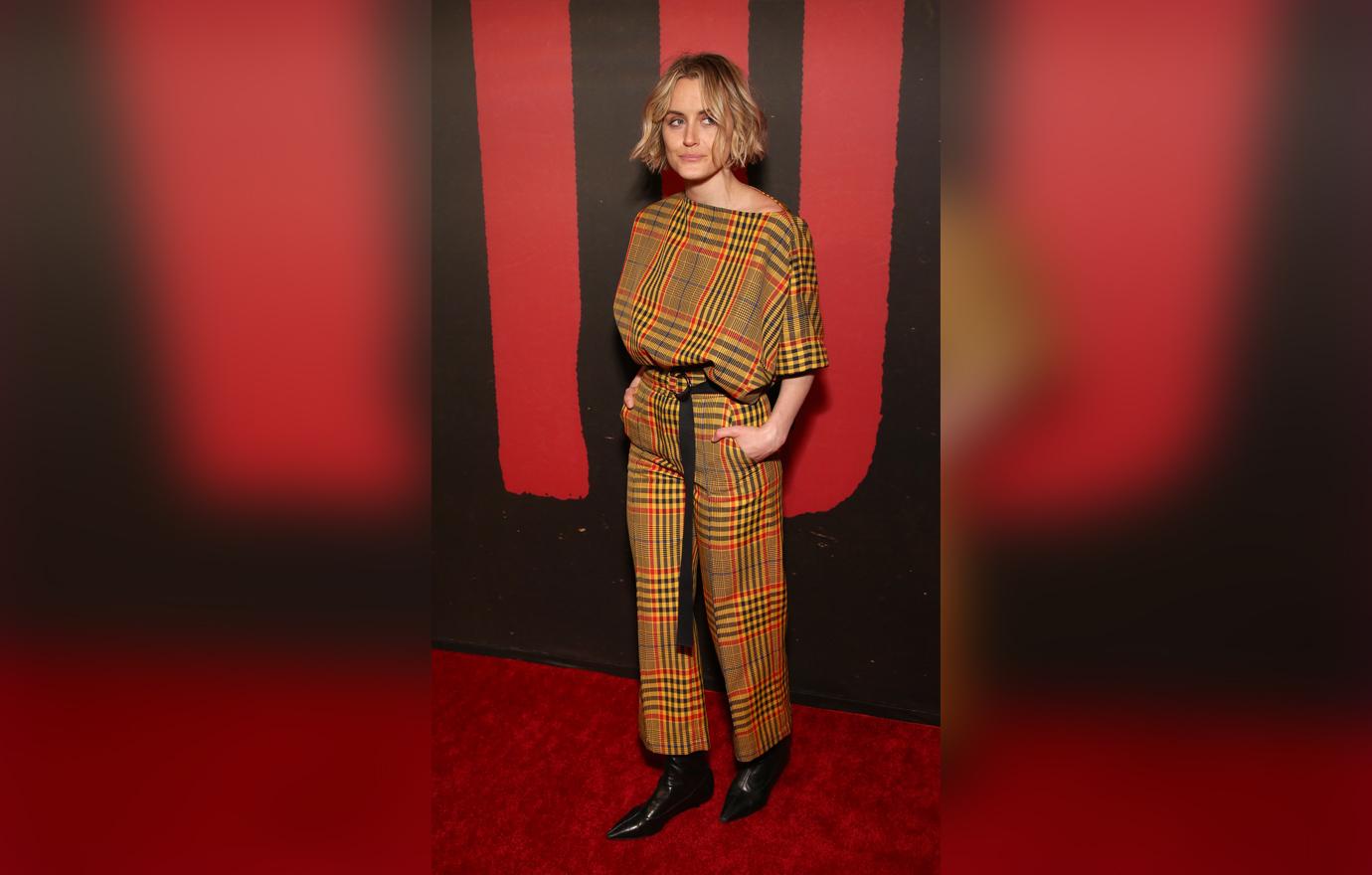 Schilling, who plays the lead character Piper Chapman, has her fair share of trouble on the show, but her real-life past scandals are incredibly tame in comparison! The 34-year-old star's biggest secret that's come out so far? She wasn't exactly a model employee.
Asked if she ever waited tables as a struggling actress, Schilling revealed: "I wanted to do that but was unable to function in the restaurant setting. I tried to hostess… but they fired me after four days because I couldn't figure out how seating plans worked."
She joked, "I might also have worn a really short skirt and flip-flops, too, by accident, and they were like, 'OK, go home forever.'"
Brian Lewis, the manager of The Villa restaurant in Schilling's hometown, Wayland, Mass., previously told RadarOnline.com: "This is a traditional style family restaurant, so, that did not go down too well." Still, he added, "her acting career seems to have really taken off and we are pleased for her!"
Article continues below advertisement
Laura Prepon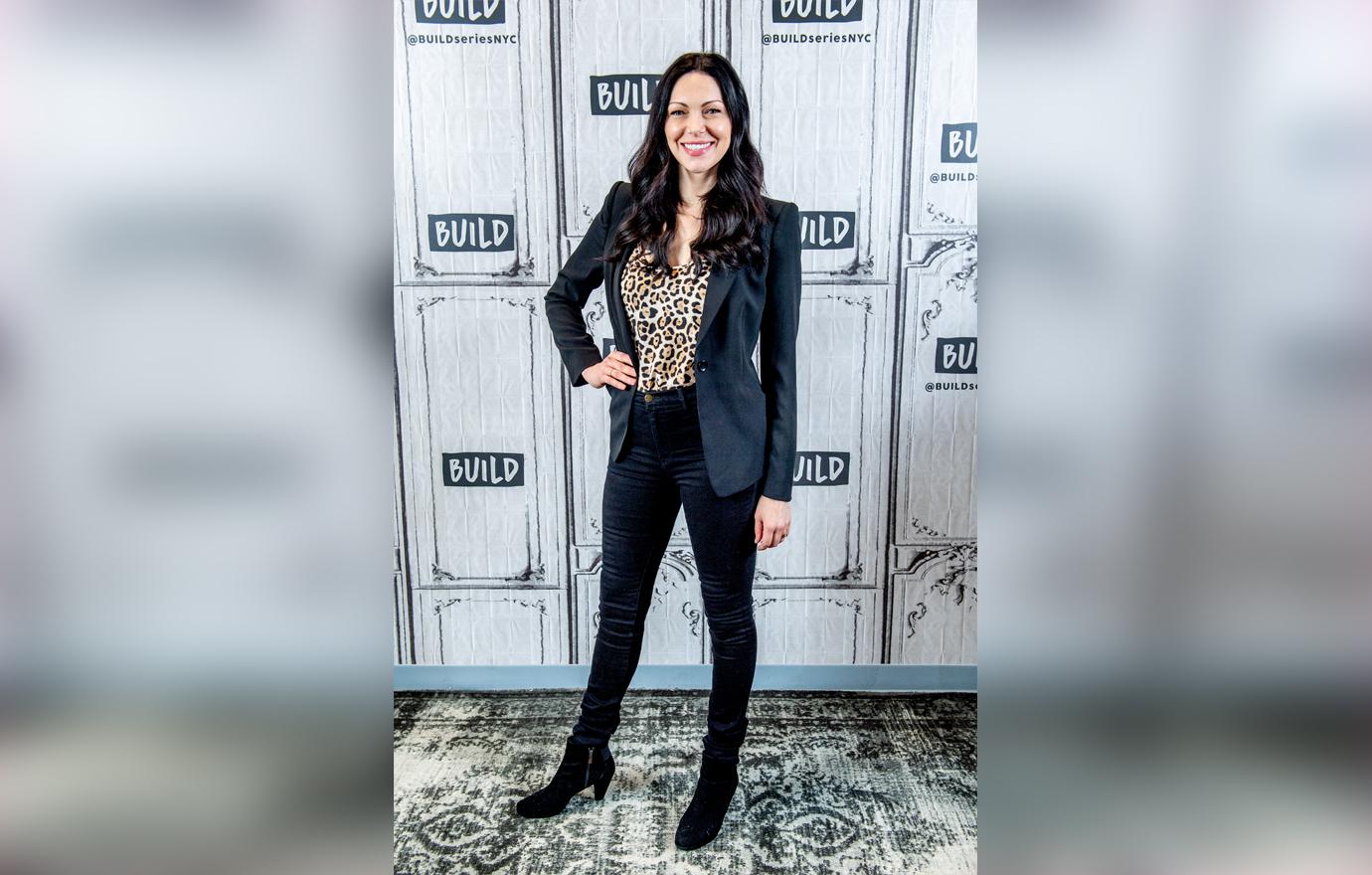 The actress, who portrays Alex on OITNB, has been a believer and devout follower of Scientology for 20 years.
"When I first got into Scientology, I did Personal Values and Integrity and then Overcoming Ups and Downs in Life," said Prepon, 39. "These courses touched on the observations I was aware of when I was younger. It was right there in black and white. It was amazing, and I felt that finally something was speaking my language. It totally connected with me."
Now, Prepon claims that "things don't bother me that had before" and she admits that she's often asked what her secret is to being so relaxed.
Article continues below advertisement
Jackie Cruz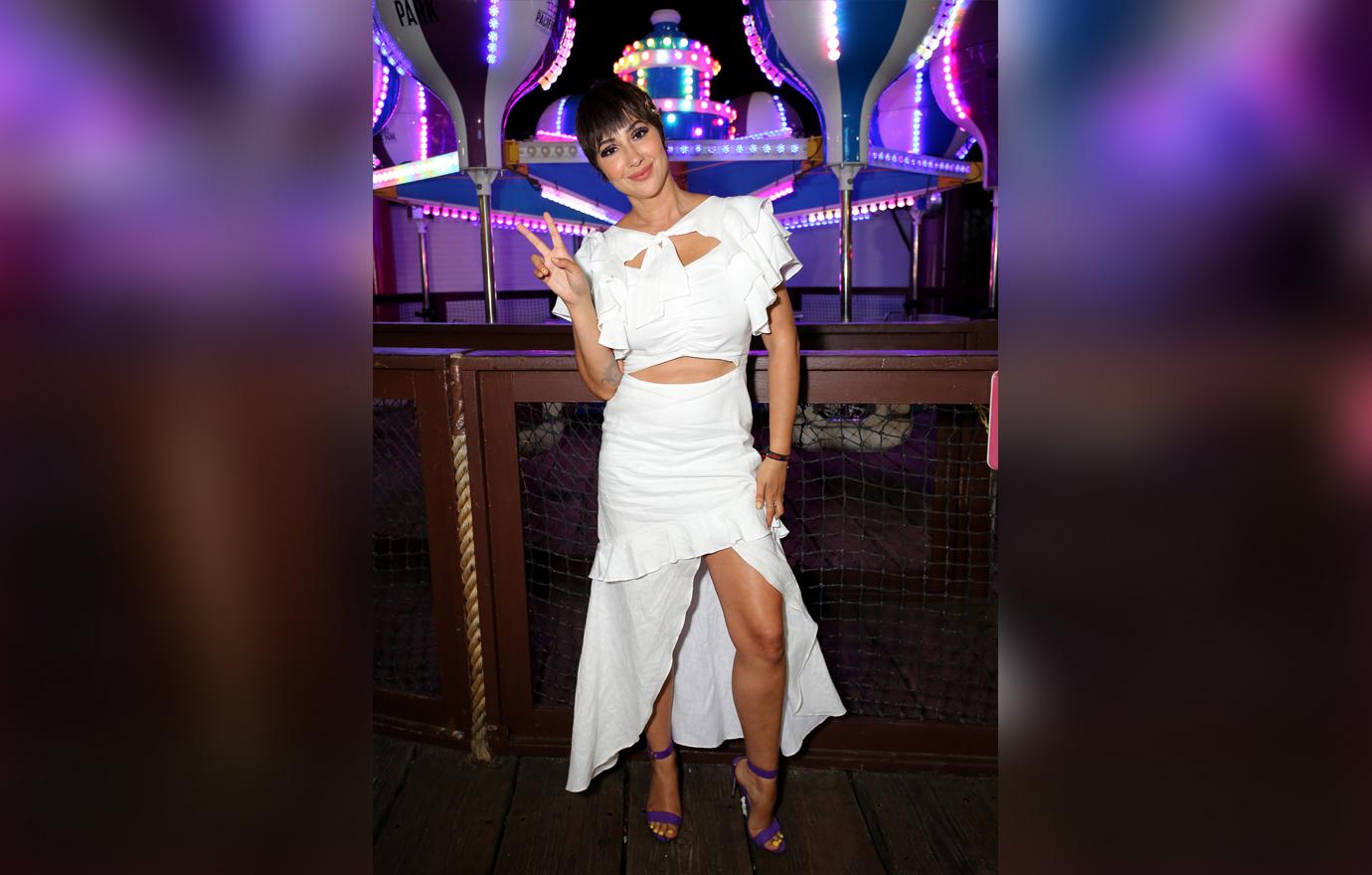 Jackie Cruz, known as the makeup queen Flaca on Orange Is the New Black, once had a hot and heavy make-out session with reality star Kourtney Kardashian!
The steamy incident occurred in 2008 while Kourtney, 40, was filming Kourtney & Khloe Take Miami and she locked lips at a lesbian club with 32-year-old Cruz, who she recalled as "carefree and fun" and possessing "this spell, almost."
Kardashian later regretted the move, saying at the time, "I'm so embarrassed. I can never talk to this girl again."
Article continues below advertisement
Taryn Manning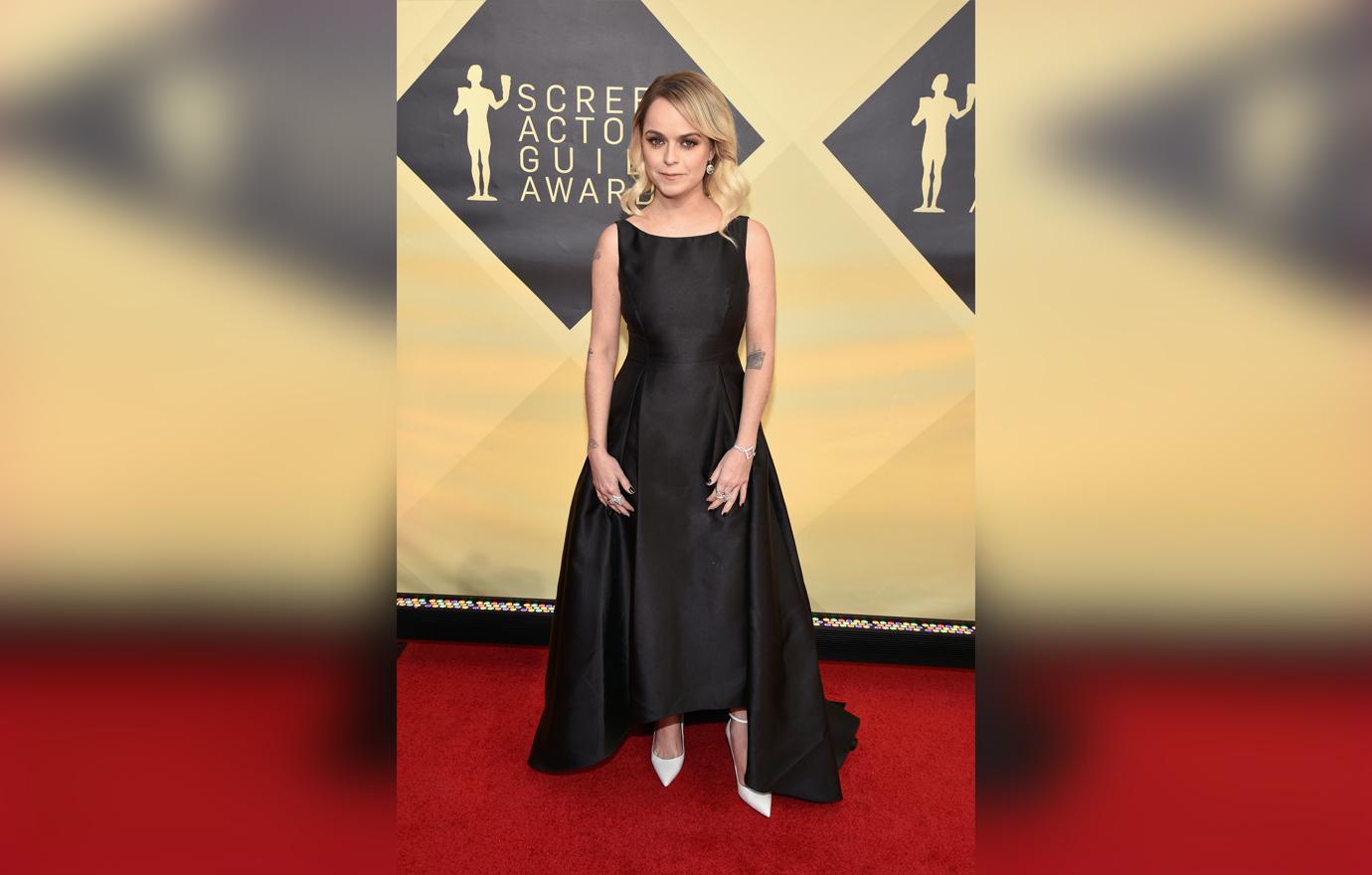 In 2014, Manning, also known as Pennsatucky Doggett on OITNB, filed stalking charges against gal pal and former roommate Jeanine Heller and received an order of protection. However, RadarOnline.com later exclusively revealed those charges were dismissed per a plea deal.
Heller was subsequently awarded her own temporary restraining order against Manning, 40, after allegedly receiving death threats!
"It was really traumatic for myself and for my family," Heller told RadarOnline.com at the time.
Heller also insisted after the drama: "I never stalked Taryn. I never harassed Taryn. Like I said, it was back and forth arguing to get her stuff out of my place. I never threatened her or said anything angry. But what I received was shocking."
Article continues below advertisement
Dascha Polanco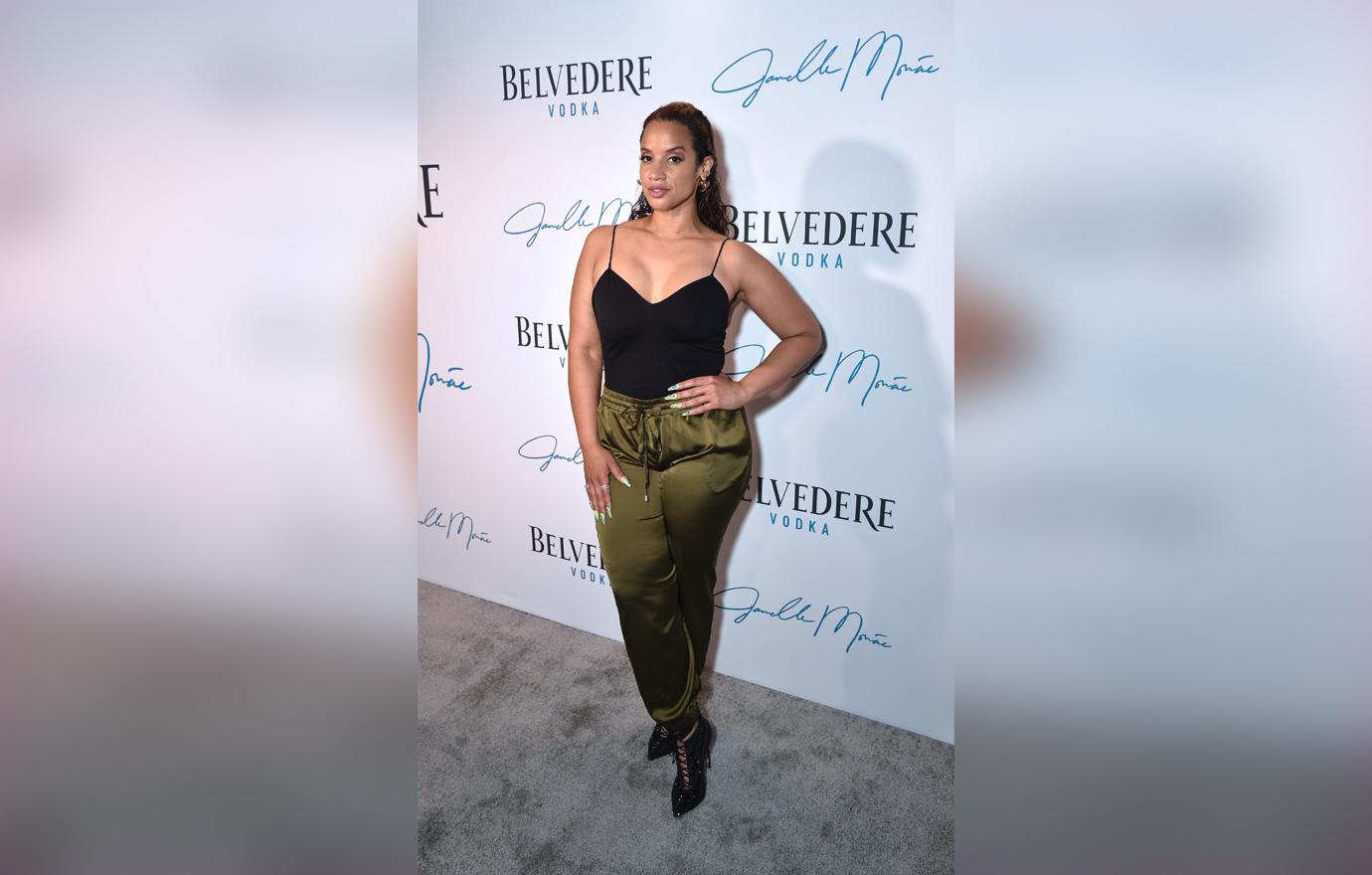 In July 2015, Polanco was arrested after Michelle Cardona told authorities the actress hit her in "the face and head with a closed fist at least three times," pulled her hair and hit her arms, according to court docs.
At the time, police said Cardona was taken to the hospital for "bruising and redness to her face, scratches to her arms, and substantial pain" in the wake of the incident.
The OINTB actress' attorney claimed Polanco, who portrays Dayanara Diaz on the Netflix series, was a victim of extortion by Cardona, who was 17 at the time of the incident.
Still, Polanco, 35, accepted a plea deal, and prosecutors dropped the charges and her record was expunged after she stayed out of trouble for six months.
Article continues below advertisement
Lori Petty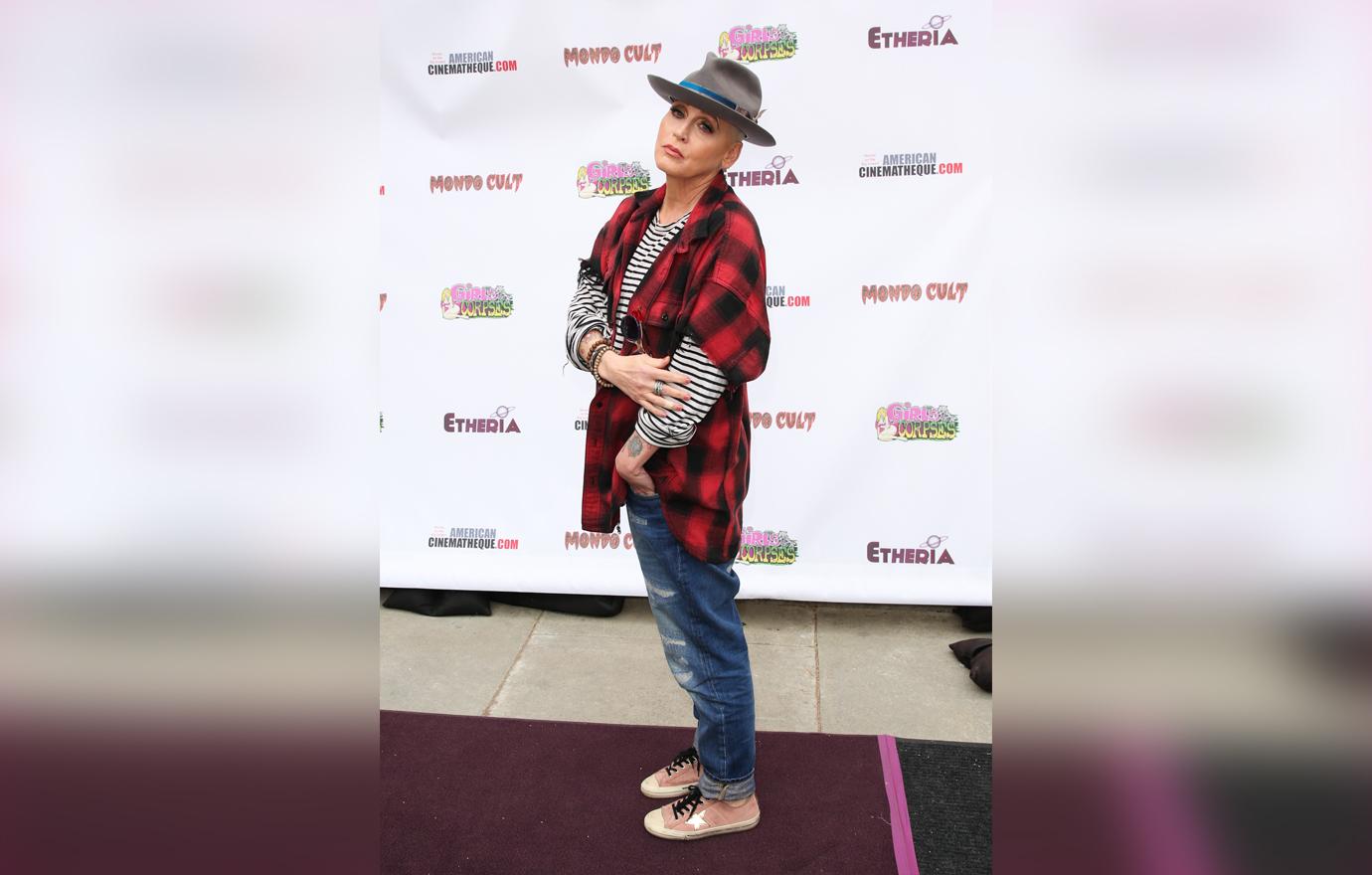 On May 30, 2009, Petty, who plays Lolly Whitehill on the Netflix hit, was arrested on suspicion of DUI after she hit a skateboarder with her car in Venice, Calif.
She eventually pleaded no contest to a misdemeanor charge of DUI and received five years of informal probation. Petty, 55, was also ordered to get outpatient treatment, attend AA classes and pay up to $1,500 in fines.