Laura Prepon Thanks Scientology For Her Relaxed Outlook On Life: 'Things Don't Bother Me Anymore'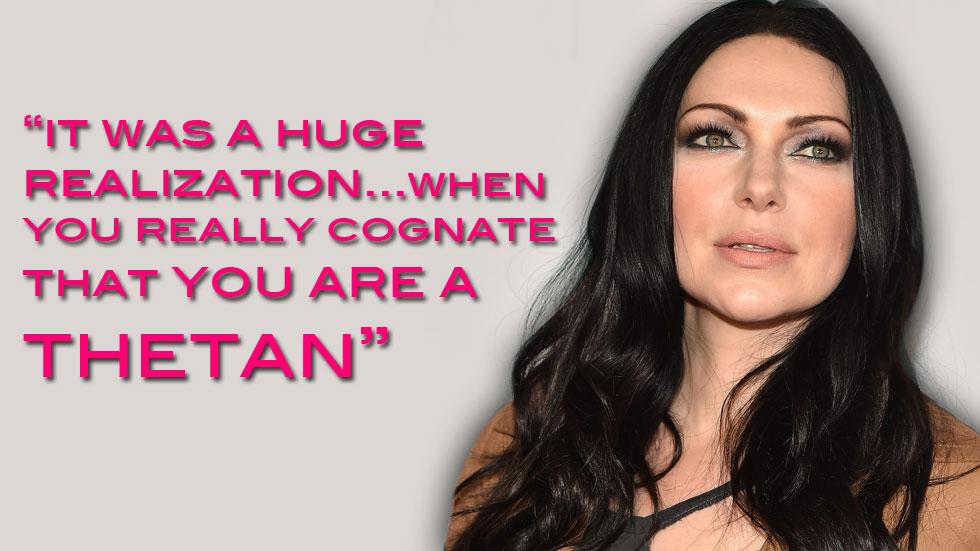 Ever wonder how Laura Prepon stays so calm and even-keeled? According to the actress, it's all thanks to Scientology.
In an interview with the notorious religion's official magazine, the Orange Is The New Black star, a member since 1999, shares how her experiences with Scientology have made her more aware, and therefore in control, of her emotional well being.
"When I first got into Scientology, I did Personal Values and Integrity and then Overcoming Ups and Downs in Life," Prepon said. "These courses touched on the observations I was aware of when I was younger. It was right there in black and white. It was amazing, and I felt that finally something was speaking my language. It totally connected with me,"
Article continues below advertisement
Later, she described her auditing experience – a general practice in the church – and how it ultimately helped her achieve new levels of calm.
"The auditing has stripped away all of this charge, false ideas, decisions and mis-emotions that were affecting me. I recently had one of my biggest cognitions in a New Era Dianetics session," she told the magazine.
For those in need of some Scientology 101, the religion teaches that a MEST (matter, energy, space, time) universe keeps a "thetan" (aka us) trapped. Through the church's auditing practices, essentially therapy sessions, one can break free from their worldly surroundings. It's ok if that still doesn't makes sense.
"I spotted this decision I made a long time ago that was affecting me to this day. It was a huge realization. When you really cognate that you are a thetan and you have a mind and body, and that the MEST universe does not control you, it puts things into perspective. It takes the weight off you and things become very easy."
Now, Prepon claims "things don't bother me that had before" and admits that she's often asked what her secret is to relaxation.