'I've Saved Lives With It, Saved My Own Life Several Times': John Travolta Defends Embattled Scientology, Says He'd Be Dead Without Controversial Religion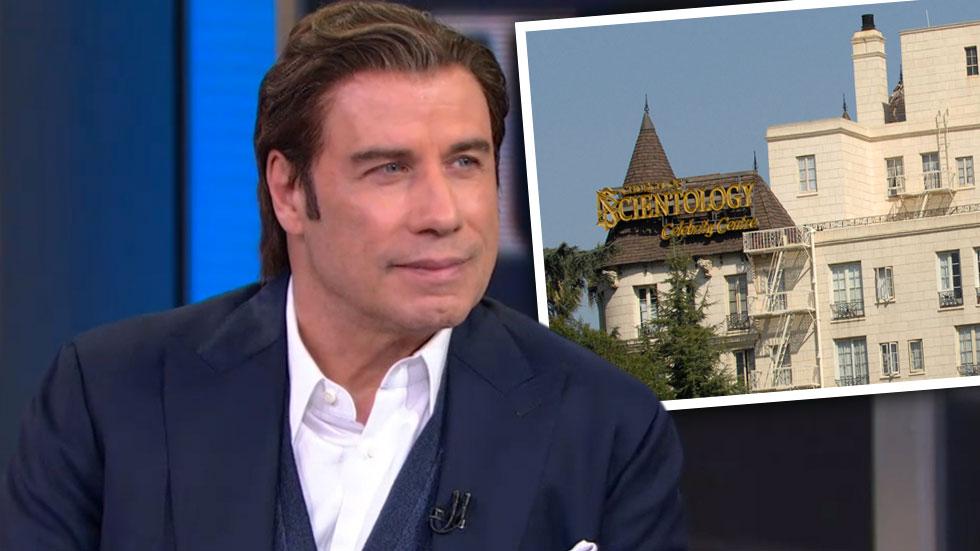 Article continues below advertisement
"People really need to take the time and read a book -- that's my advice," he said, suggesting people read founder L. Ron Hubbard's books Scientology: A New Slant On Life or Dianetics.
"I think if you really read it," the Grease star said, "you'll understand it."
He said of the recent backlash against his faith: "Sometimes, when something really works well, it becomes a target.
"I think for me, 40 years now I've been a part of it and I loved every minute of it," the actor said.
Watch the video on RadarOnline.com
The Hairspray star noted that his "family has done so well with" Scientology, as well.
"It's a beautiful thing for me -- I've saved lives with it, saved my own life several times, through the loss of my son Jett, and it helps me every step of the way.
"And here I am, talking to you because of it."
The Forger opens in theaters Friday.