John Travolta's Painful Memories: Why The Actor 'Can't Bear To' Return To Bahamas Vacation Home Where Son Jett Died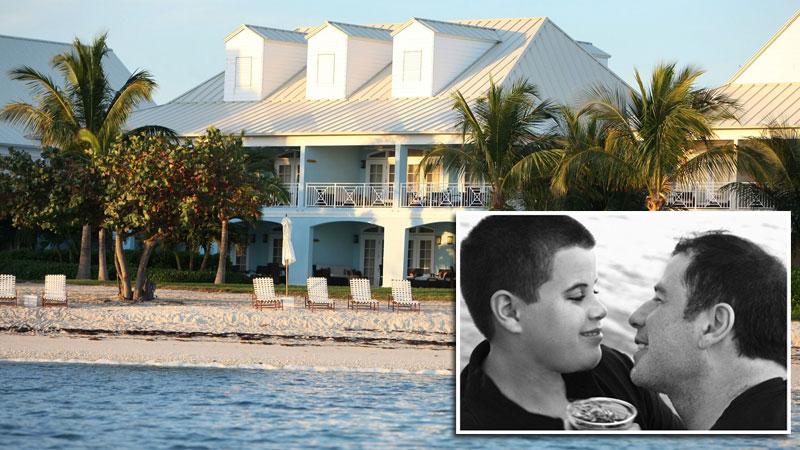 It's been more than five years since the tragic death of John Travolta's 16-year-old son Jett, and the A-list actor is still haunted by the loss, unable to return to the Grand Bahama Island villa ever since.
The National ENQUIRER has obtained the first-ever photos of the vacation home since Jett suffered a seizure and passed away — a villa that is now leased out to renters on vacation.
Any of the four condo units owned by the star in the Old Bahama Bay resort can be rented out for $680 to $750 a night, the magazine reports.
Article continues below advertisement
"It's sad because he used to come so often," an Old Bahama Bay staffer told The ENQUIRER.
"He would come like every year, when it was not too busy. He would stay for about a week with the whole family. He still owns it (the villa) and he now rents it out all the time. Everyone would love for him to come back, but maybe he can't bear it."
The resort insider confirmed the neither Travolta nor his wife Kelly Preston have returned since the Jan. 2, 2009 incident.
Jett's death was controversial given the family's association with the Church of Scientology and Travolta's allegations of a $25 million extortion plot involving the ambulance driver and a Bahamian politician.
Travolta then testified in Nassau at the extortion trial and it's thought to be the last time he ever visited the islands.
The case ended in a mistrial and Travolta chose not to pursue a retrial because of the "heavy emotional toll" it was taking on his family.
Article continues below advertisement
"We Bahamians were saddened by what happened," 60-year-old Grand Bahama resident Genie Russell told The ENQUIRER.
"He (Travolta) used to come lots and fly his own plane here. He was a very nice person. He mingled with the natives. He wouldn't just stay in Old Bahama Bay. Sometimes he would come up to Port Lucaya and talk to the people and get to know the taxi drivers and bus drivers. We hope he comes back. We will welcome John with open arms."
To find out more about the suite where Travolta's son tragically passed, including current photos, pick up the latest issue of The National ENQUIRER.