Who Worships Xenu? Hollywood's Most Famous Scientologists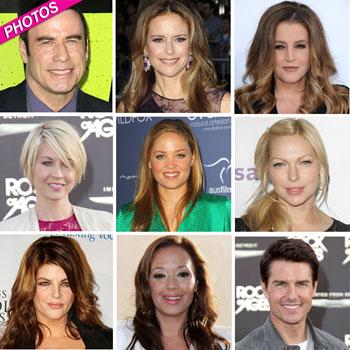 Article continues below advertisement
It's all about keeping Scientology in the family! Beck has no problem letting the world know that he is a Loser and a Scientologist. The chart-topping singer is also married to fellow Xenu worshipper Marissa Ribisi, who is the twin sister of Giovanni Ribisi –- also a Scientologist.
Chris and Danny Masterson are both members of the church and so is Bijou Phillips, Danny's wife, as well as Chris' ex-girlfriend Laura Prepon.
Fox News is famous for its conservative coverage, and one of its' biggest names, Greta Van Susteren, as well as her husband, are members of the church.
Everyone was shocked when Mad Men star Elisabeth Moss divorced her husband of just one year, Fred Armisen and even more surprised when rumors surfaced that her devotion to Scientology was to blame for the dissolution of their marriage.
Which other stars are Scientologists? Find out by clicking here.