Exclusive
EXCLUSIVE: That 70's Show Star Danny Masterson's Company Files For Bankruptcy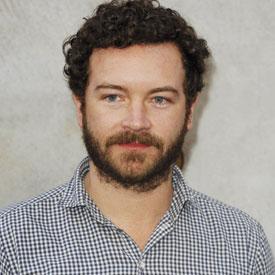 That 70's Show star Danny Masterson is in financial ruin. RadarOnline.com has learned that his company, Bellalily LLC – a Nevada based limited liability company – filed for bankruptcy last month.
DOCUMENTS: Read The Bankruptcy Papers Here
"There is a legitimate dispute here," the company's attorney, Darvy M. Cohan told RadarOnline.com exclusively. "As I see it, it is not all my client's fault and the matter will be litigated."
Article continues below advertisement
The bankruptcy stems from a lawsuit filed against Masterson in March by TomatoBank to the tune of $2.9 million.
DOCUMENTS: Read The Masterson Court Papers
"Bellalily is a real property developer that is building a six unit apartment complex in Toluca Lake California intended to be turned into condominiums," Cohan explained. "It had to file bankruptcy because it had a falling out with its major lender."
As RadarOnline.com previously reported, Masterson borrowed $3.2 million from TomatoBank in 2007 and after several extensions on payment, the bank eventually sued for $2,807,531 as well as accrued interest of $58,314 and delinquent property taxes summing $45,723.
"It is our intent to finish the project," Cohan concluded. "We're in bankruptcy to reorganize and ultimately finish the project and sell it and pay creditors where creditors are due."