Exclusive
Judge Shuts Down Taryn Manning's Lawsuit Against Business Partner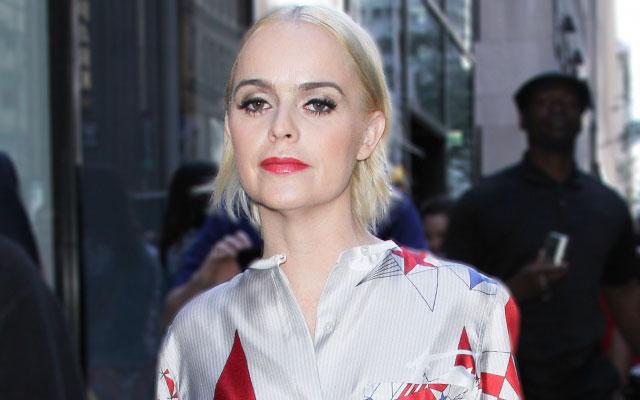 A judge has ruled that Orange is the New Black star Taryn Manning has no leg to stand on in her legal battle with her ex-business partner — and he chided the actress for not having any evidence to back up her claims.
RadarOnline.com has obtained the federal lawsuit Manning filed against her former business partner, Caroline Dimech.
Manning claimed in her suit that she first partnered with Dimech in 2007 to produce a movie called Droppers. In order to generate interest in the project, the two women produced a trailer for the film in early 2015.
Article continues below advertisement
Manning alleged that she was actively involved in every aspect of the trailer's creation, including pulling together a crew and tapping her industry contacts.
Furthermore, the actress claimed she funded the trailer with her own money and even starred in it herself. After the trailer was created, Manning said, her relationship with Dimech ended.
After their business partnership disintegrated, a dispute erupted over the online release of the trailer they had created for Droppers.
According to court records, Dimech accused Manning of copyright infringement for releasing the work without her prior approval, threatening her with legal action unless she paid hundreds of thousands of dollars.
Manding demanded the court declare she had not infringed on any copyright and her ex-business partner did not control any rights to Droppers.
Dimech fired back at Manning's suit claiming there was no actual controversy for the actress to even sue. She pointed out she never filed for a copyright related to Droppers and didn't understand the reason for the actress suing her.
Article continues below advertisement
On December 30, the federal court judge came back with a decision, agreeing with Dimech and shutting down Manning.
The judge ruled the actress didn't show any proof that the issues were urgent or how it would harm her. He also stated that details in the lawsuit were vague and dismissed the lawsuit, awarding Manning nothing.
1/15/16 Update:
Manning's attorney Bryan Freedman of Freedman & Taitelman LLP provided RadarOnline.com with the following statement:
"The judge's decision actually is favorable to my client, as it proves that Ms. Dimech lied when she threatened to sue Ms. Manning for copyright infringement. Ms. Manning did not file this lawsuit to seek any money – it was filed to prevent a shakedown lawsuit from Ms. Dimech. She filed the lawsuit only to demonstrate that Ms. Dimech did not have a valid copyright to base a suit on. That is exactly what the Court determined on December 30, 2015. Ms. Dimech's shakedown letters speak for themselves – she claimed to have a viable copyright and would immediately sue Ms. Manning if she did not pay $500,000. The Court has now determined that Ms. Dimech's copyright threats were baseless, as she lacked a valid registered copyright. To oppose Ms. Manning's declaratory judgment action, Ms. Dimech took a position that was diametrically opposed to her claims before the lawsuit was filed.
My client is currently pursuing all options, including an appeal of the trial judge's decision. The Court applied the incorrect legal standard when it failed to consider the demand letters sent by Ms. Dimech – which prove that Ms. Mayo's threats of litigation were real and never retracted. Because Ms. Dimech failed to register a copyright in time, she is precluded by law from seeking statutory damages (which can be up to $150,000 per copyright) or reimbursement of her attorney's fees. Nevertheless, Ms. Dimech is continuing to threaten a copyright infringement lawsuit in the hopes of getting a quick payday – despite the "copyright" having no value whatsoever. Ms. Manning has not seen one penny as a result of her years developing Droppers."