'The View' Feud Erupts! Rosie Says It Was 'Painful' How Much Whoopi Didn't Like Her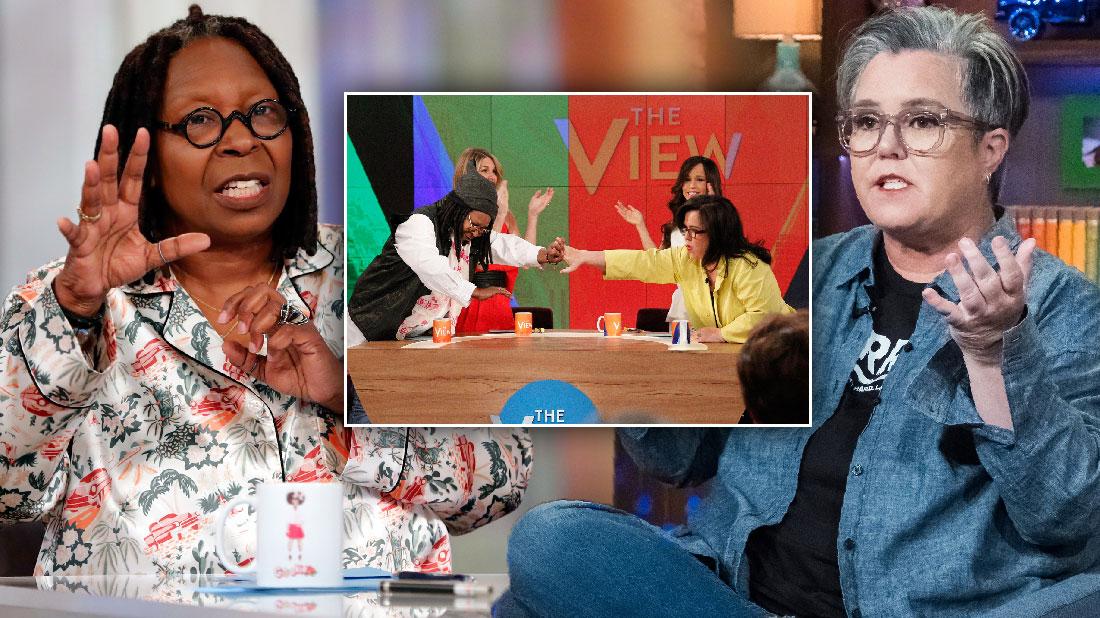 Rosie O'Donnell continued her bitter feud with former The View co-star Whoopi Goldberg this week. She told Sirius XM's Radio Andy that there was no love lost between her and Goldberg when she returned as a panelist on the ABC talk show from 2014-2015. O'Donnell, 57, recalled, "I have known her for many, many years and always looked up to her. So, I was very surprised at what went down.
"It was really painful to me to feel how much she didn't like me." O'Donnell remembered that when she interrupted Goldberg, 63, to cut to commercial one day on The View, the Ghost star blanched. "There was, like, a little brief period where she took a breath or something," O'Donnell said on Andy Cohen's radio show.
Article continues below advertisement
"And I said, 'Listen, we'll get to that right after this Whoop, we'll be right back!' And she was not having it. And it was not at all meant as an insult or to take something from her. We're on a team! Who cares who gets to say, 'We're going to break,' right?" The comedienne also blasted Goldberg for appearing "disengaged" on camera while moderating the hit morning show. "There's a fair characterization to say that before I went on there, she was not that interested in The View," O'Donnell said. "She wouldn't talk when there were other guests, she would just sit there."
It's not the first time O'Donnell has made waves with Goldberg, who hasn't commented on the controversy. O'Donnell gave an interview to author Ramin Setoodeh for his The View expose book Ladies Who Punch. In the tome, O'Donnell, who left the show long ago, said, "Whoopi Goldberg was as mean as anyone has ever been on television to me, personally–while I was sitting there. Worse than Fox News. The worst experience I've ever had on live television was interacting with her." As RadarOnline.com exclusively reported, a source said O'Donnell and Goldberg clashed over which new co-hosts should be on The View.
The pull-no-punches former TV host has also feuded with her daughter Chelsea, but O'Donnell recently said they'd patched things up.
"We're good now though, but that whole thing was very Mommie Dearest, wasn't it?" O'Donnell candidly asked the audience at a secret stand-up performance exposed by Radar.