Rosie O'Donnell Slams 'View' Hosts As Liars, Calls Show 'Unwatchable' In New Tell-All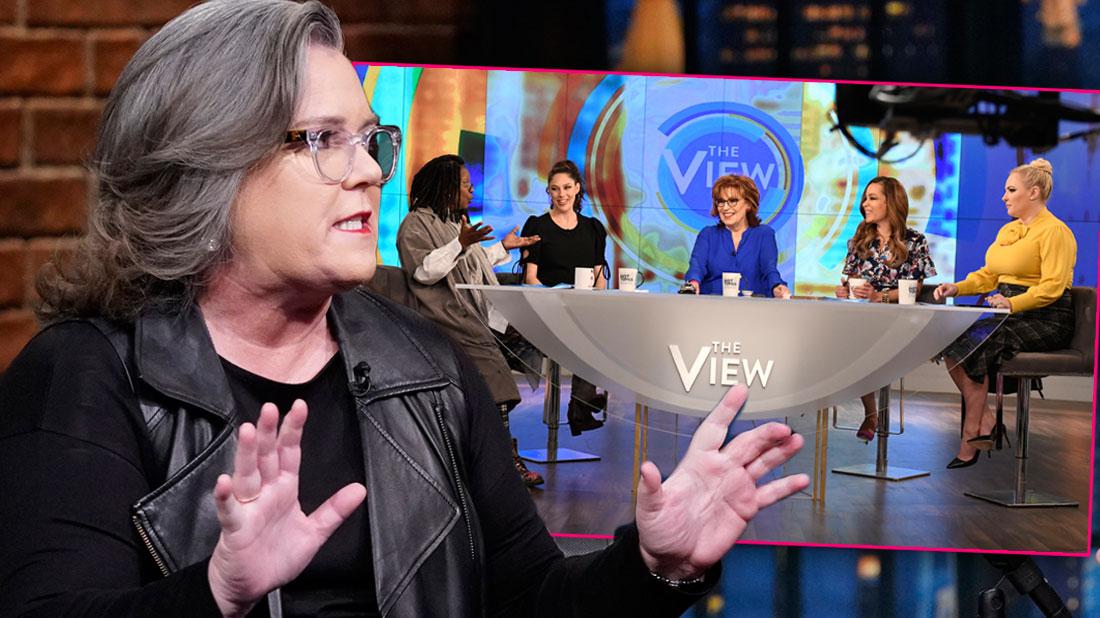 Rosie O'Donnell still tunes into The View, where she once served as its co-host and moderator – but the opinionated TV personality revealed she thinks the talk show is trash without her, RadarOnline.com can exclusively report.
In his upcoming new book, Ladies Who Punch: The Explosive Inside Story of The View, journalist Ramin Setoodeh rips the lid off of the talk show's most well-kept secrets and explosive fights behind the scenes.
Article continues below advertisement
One of Setoodeh's most shocking revelations came from a conversation he claimed he conducted with O'Donnell, 57. She apparently aired her disgust with her old place of employment and its co-hosts over the years.
"They lie for a living," Setoodeh claims O'Donnell told him. "From Lisa Ling to Debbie Matenopoulos, every person who has left that show has been fired – except for me!"
"They will just continually lie and present a false front," the ex-host's rant continued, according to the book author. "They would go on TV and pretend to be friends when bad things were happening. You have to talk about it."
As RadarOnline.com readers know, O'Donnell joined The View years after she was the host of her own talk show, The Rosie O'Donnell Show.
Setoodeh furthered that in 2018, O'Donnell confessed to him what she really thinks of The View now.
"All I wanted to do is make that show be as good as it could be," the writer recalled O'Donnell telling him. "Now it's unwatchable."
As RadarOnline.com readers know, insiders previously spilled that O'Donnell was considering making a triumphant return to daytime television last year by joining The View's competitor, CBS' The Talk.
Article continues below advertisement
Whoopi Goldberg, who recently returned to The View after a near-fatal health scare, also continues to be an enemy of O'Donnell's.
According to Setoodeh, O'Donnell dubbed Goldberg the queen of mean in the television industry.
"Whoopi Goldberg was as mean as anyone has ever been on television to me, personally – while I was sitting there," she allegedly told Setoodeh. "Worse than Fox News. The worst experience I've ever had on live television was interacting with her.
Setoodeh's book hits stands April 2.