Whoopi Goldberg Makes Surprise Appearance On 'The View' After Septic Pneumonia Battle
Whoopi's back!
After one month of absence, Whoopi Goldberg surprised her fans and co-host by strutting onto the stage of The View this Thursday, March 14.
"Whoopi is still on the mend. We're hoping she'll be back here soon, maybe next week, we'll see. Hurry back Whoopi!" said Joy Behar on live TV before the beloved comedian entered through the side of the stage.
Soon, Behar, 76, and the rest of the co-hosts ran to hug Goldberg, 63, as the audience cheered, clapped and shouted with joy.
Article continues below advertisement
"Whoopi, whoopi, whoopi, whoopi, whoopi, whoopi, whoopi, whoopi, whoopi, whoopi, whoopi!" they cheered.
Sunny Hostin wiped tears from her eyes after hugging Goldberg and Meghan McCain couldn't stop giggling in disbelief.
"You can never leave me again, ever. You cannot leave this show. We missed you so much," said McCain, 34.
RadarOnline.com readers know Goldberg took a hiatus from the daytime show after revealing she had suffered from septic pneumonia and "came very, very close to leaving the earth."
While on stage, Behar asked her how she was feeling.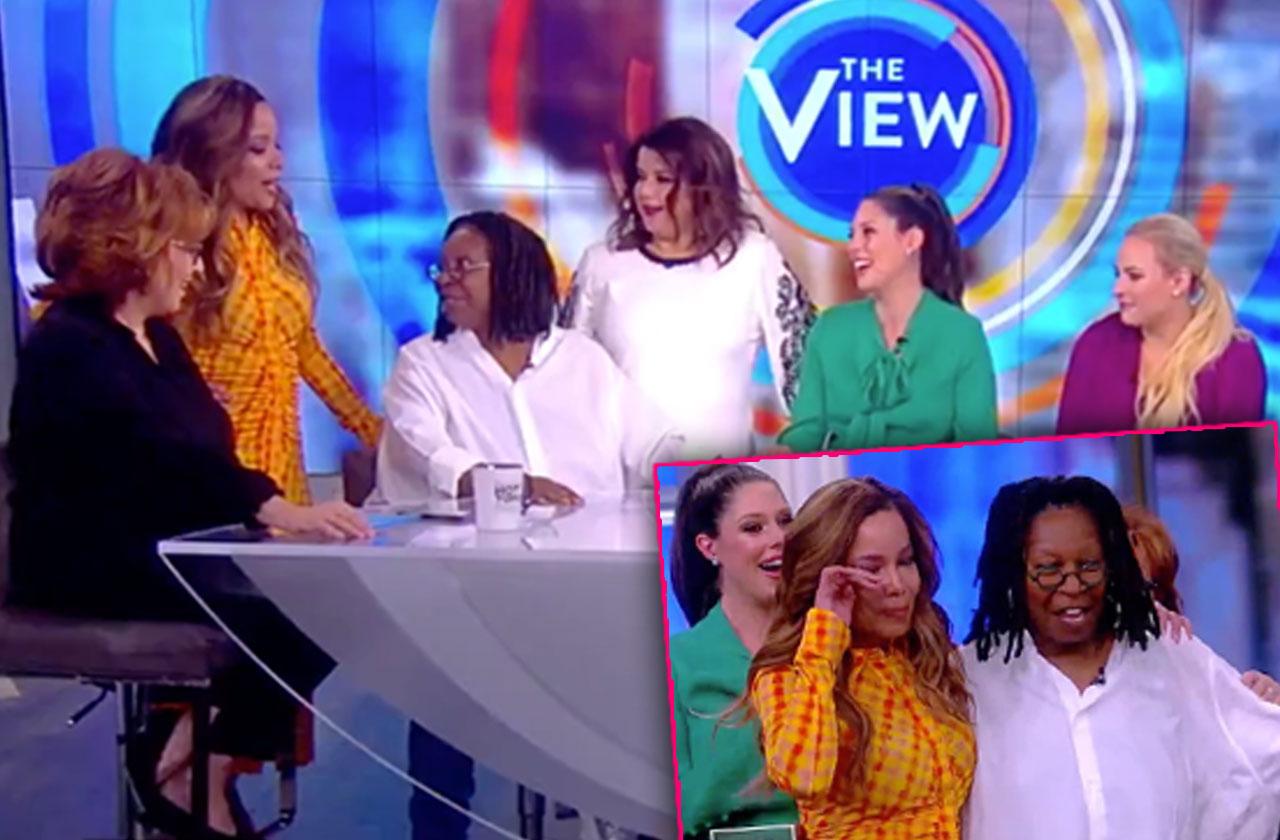 "So, this is my first foray out. I am, you know, I'm not there yet, I know that. But, the only way it's going to get better is if I begin, so this is my beginning," Goldberg replied.
She added that while she still has a cough, she will appear on the show more often over the next week and a half.
"You look great. I think you lost weight," said Behar.
Article continues below advertisement
"No, no. I'm the only person who can go into the hospital for three weeks and put weight on," joked Goldberg.
McCain then asked her co-host to talk about her "very, very serious" health scare.
"There's death and here's me, that's how it was" said Goldberg, explaining that she had double pneumonia and sepsis — a potentially life-threatening condition caused by the body's response to an infection.
"They had to pump a lot of stuff out of me," she said.
Goldberg then told the audience that even if one thinks they're too busy to be treated for a simple cold or are convinced they can heal themselves, they should take their health very seriously.
"This is a cautionary tale for all of us," she said. "You must really take care of yourself because there's little tiny stuff out there that will kill you, that you never think of."
What do you think about Whoopi Goldberg's surprise return to The View? Let us know in the comments below.
We pay for juicy info! Do you have a story for RadarOnline.com? Email us at tips@radaronline.com, or call us at 800-344-9598 any time, day or night.