No Justice For Conrad Roy? Michelle Carter's Prison Job Could Get Her Out Early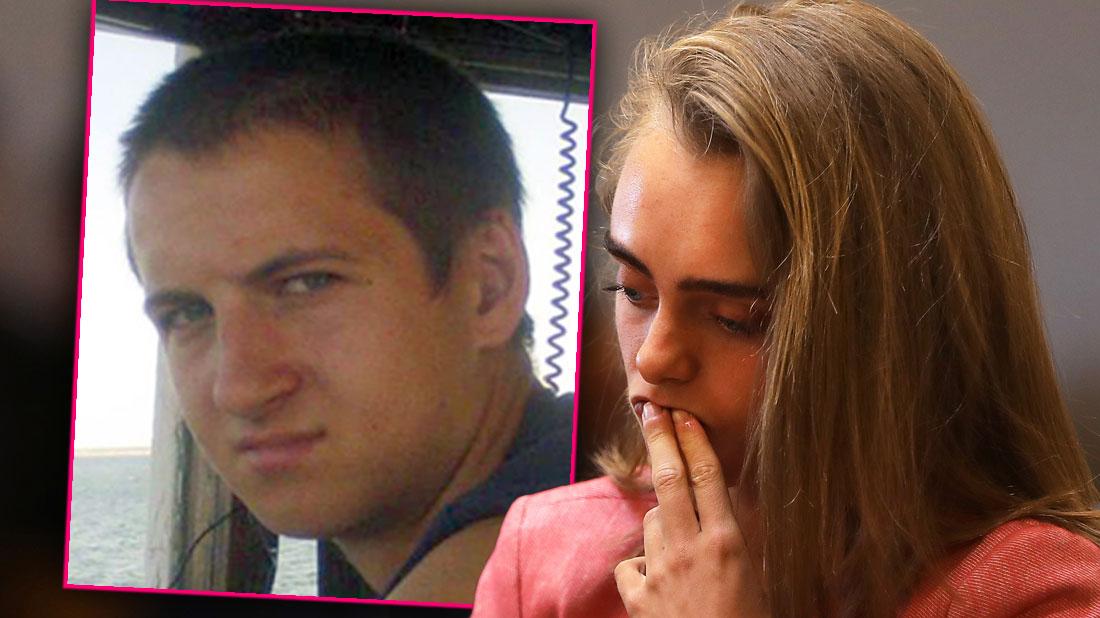 Article continues below advertisement
"She has a job in the kitchen or the laundry, inside the female part of the jail," he said about Carter, who exchanged over 20,000 text messages with Roy before he ultimately took his life in his truck in Massachusetts.
Darling explained to RadarOnline.com that in their correctional facility, "You get time off your sentence."
With her job behind bars, Carter is earning time off that could spring her out much sooner than expected.
"For every month you work you can earn 5-10 days taken off your sentence," Darling told RadarOnline.com about Carter's chances of significantly reducing her sentence.
He noted an inmate can earn a maximum of 10 days a month, including from a job and attending class programs in the jail.
Carter arrived at the facility in February 2019, a notorious jail that once housed NFL killer Aaron Hernandez.
Darling told RadarOnline.com about her time locked up and addressed the gang situation behind bars.
Article continues below advertisement
"There are over 100 gangs in our prison," Darling said. "As far as we know she hasn't joined any sort of gang."
Carter, who was just 17 at the time Roy took his life after she sent him thousands of emails encouraging him to do so, has been a "model inmate," Darling told RadarOnline.com.
"She's been polite to staff and other inmates," he continued. "She is getting along with the other inmates in her unit. We haven't had any issues with her now."
Carter is allowed to have visitors once a week for an hour, but they are no-contact visits.
"It is like you see on TV," Darling told RadarOnline.com. "One person is on one side of the glass; they talk on the phone. There is no physical contact."
Carter does not have a roommate behind bars, but she is not given special treatment.
"It's not the same as having an Aaron Hernandez here," Darling told RadarOnline.com. "She wasn't an athlete or celebrity. She was famous or infamous for her actions."
Article continues below advertisement
He told RadarOnline.com that Carter has been "very polite with our staff. She's been very polite to the security, correction officers, the counselors. We haven't had a problem with her."
The HBO documentary I Love You, Now Die about Carter's case aired on July 9 and 10 but Darling told RadarOnline.com the televisions in the prison do not have HBO.
Carter's shocking text messages with Roy were shown during the documentary.
"Drink bleach. Why don't you just drink bleach. Hang yourself, jump off a building, stab yourself idk there's a lot of ways," she wrote to him in the days, hours and minutes leading up to his suicide.
"You're so hesistant (sic) because you keep overthinking it and pushing it off. You just need to do it Conrad. The more you push it off, the more it will eat at you," Carter texted to Roy on July 12, 2014 as he wavered in his decision to kill himself.
As Roy sat in his car contemplating death, Carter wrote to him: "You're ready and prepared. All you have to do is turn the generator on and you be free and happy. No more pushing it off, no more waiting."
If you or anyone you know are suffering from suicidal thoughts the National Suicide Prevention Lifeline suicidepreventionlifeline.org is available 24 hours a day at 1-800-273-8255.