Teen Text Killer Michelle Carter Sent To Jail For Involuntary Manslaughter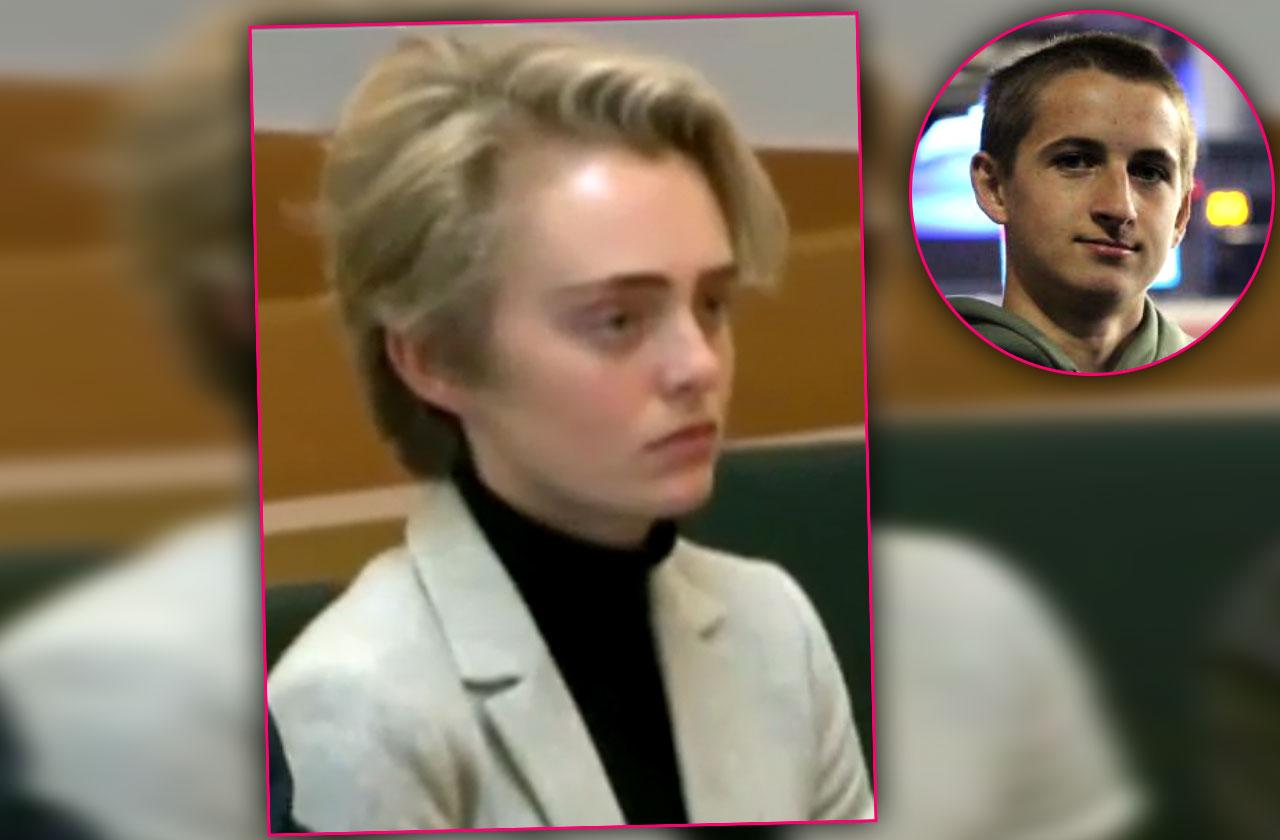 Article continues below advertisement
The clerk told RadarOnline.com it was a "very quick hearing. It took about three minutes."
Judge Lawrence Moniz reviewed Carter's attorney's request to again keep her out of jail while they pursued a further appeal, but he denied the request and she was immediately taken away.
She was only 17 when she encouraged her boyfriend Conrad Roy III to commit suicide, an action the judge found was "wanton and reckless," after reviewing 20,000 text messages between the couple.
Carter was sentenced to two and a half years in the Bristol County House of Corrections, with 15 months to be served and the balance to be spent with probation in August 2017, more than three years after Roy's death.
As RadarOnline.com previously reported, the Massachusetts State Supreme Court denied her appeal of her guilty decision on Feb. 6, 2019.
According to documents obtained by RadarOnline.com, the court judges said: "The evidence against the defendant proved that, by her wanton or reckless conduct, she caused the victim's death by suicide. Her conviction of involuntary manslaughter as a youthful offender is not legally or constitutionally infirm. The judgment is therefore affirmed."
Article continues below advertisement
"You're so hesistant (sic) because you keep overthinking it and pushing it off. You just need to do it Conrad. The more you push it off, the more it will eat at you," Carter texted to Roy on July 12, 2014 as he doubted his decision to kill himself.
The same day she sent him another text that said: "You're ready and prepared. All you have to do is turn the generator on and you be free and happy. No more pushing it off, no more waiting."
Article continues below advertisement