Meghan Markle Silenced By Palace Amid Tell-All Plans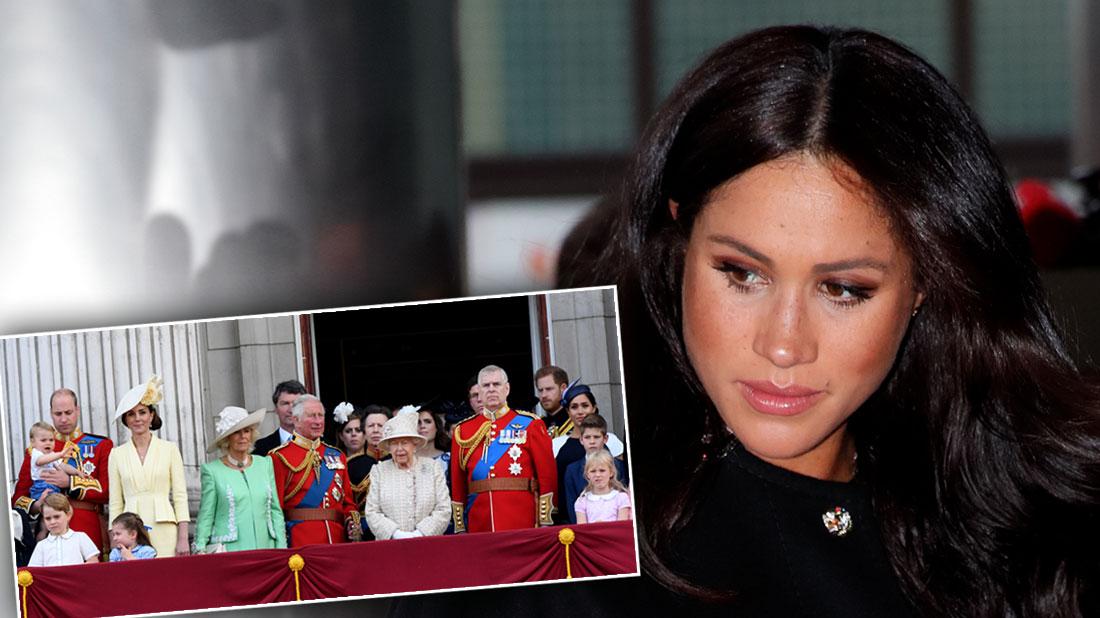 Meghan Markle is missing her freedom as she continues settling into her royal life. As RadarOnline.com has learned, the actress-turned-Duchess is feeling oppressed by the Palace ever since they shut down her idea to write a tell-all memoir.
A source exclusively told RadarOnline.com the new mom had her sights set on releasing a part lifestyle bible, part memoir to document her rise to royalty and all the trappings that come with it, but royal insiders are shaking their heads at the thought.
Article continues below advertisement
"Meghan had started keeping notes about her life, which will include a few personal details about Harry and baby Archie, but will mainly focus on her lifestyle, health, fashion and design choices," said the insider. "The only problem is, Palace staffers — and the Queen — are firm in their disapproval, worrying that it will be received as a salacious tell-all."
Meghan, 37, has defied strict royal laws ever since she married Prince Harry in May 2017, and it seems her allegedly difficult ways are still rubbing the royals the wrong way.
RadarOnline.com readers know the former Suits actress has a long-standing feud with Kate Middleton and has been criticized over her and Harry's Instagram profile. She's also been bashed for her trendy fashion choices, black nail polish, outspoken personality, and Hollywood-like demands.
"They're terrified she'll accidentally expose palace secrets and cause embarrassment and are demanding she knocks this project on the head," continued the source. "Meghan can't help but feel that once again, her creative talents are being stifled at every turn."