Matt Roloff Flees Farm With Galpal Caryn After Amy's Cheating & Show Fakery Claims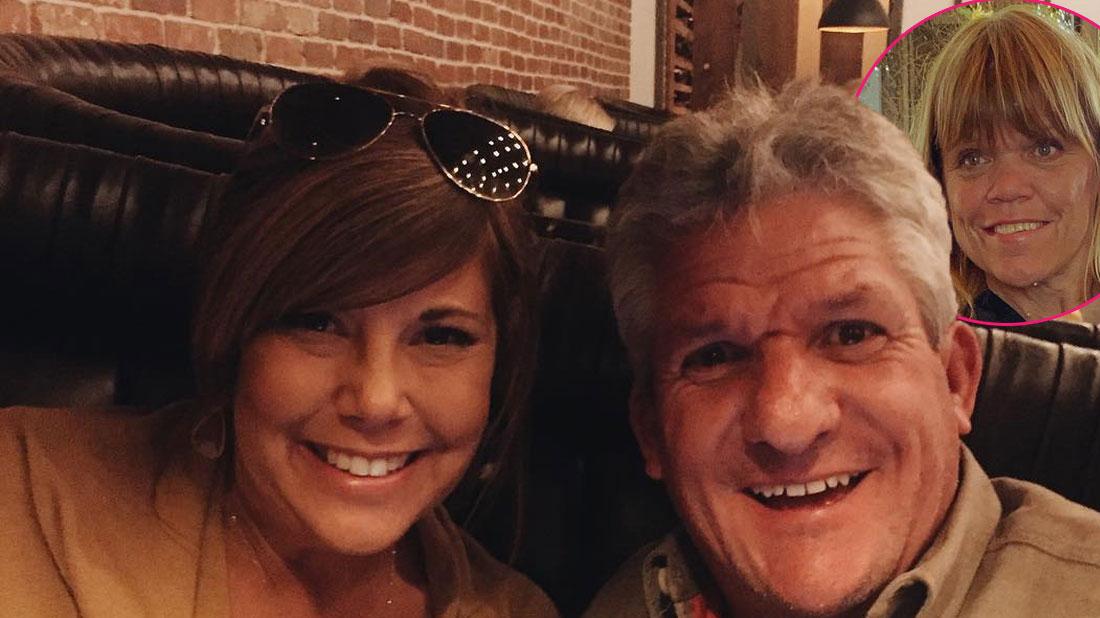 Matt Roloff has fled the family farm in Oregon once again with his girlfriend Caryn Chandler.
Their romantic weekend at their vacation home in Surprise, Arizona comes after ex-wife Amy Roloff accused him of cheating with Caryn before their divorce—and then blasted Little People, Big World producers for fakery.
Matt posted a photo on Instagram of himself and Caryn at the airport.
He wrote as a caption that they'd first visited with his children and grandkids "then this morning..Caryn and I are off again to escape some of this July Rain in Portland. Off to see some more sunshine in Surprize AZ."
Article continues below advertisement
But Matt might also be escaping the storm around his ex-wife Amy!
In her new tell-all book A Little Me, Amy, 54, shared with fans her belief that he'd had an inappropriate relationship with Caryn for years while the two were still married.
Amy wrote, "Matt and our farm manager Caryn, who had been working for us a number of years by then, seemed to have more than just a working relationship or friendship. I saw messages, pictures, and other things that should not have been shared between people who just worked together and were still married to other people. I was devastated."
After the famous Little People, Big World couple divorced, Matt and Caryn publicly came out as a couple.
Amid the furor over Amy's book allegation, the reality TV dad, 57, Instagrammed a photo of a full moon and tagged Caryn, claiming that he would be taking the "high road."
Then, just days ago, Amy shared a photo on Instagram of her own boyfriend Chris Marek.
After a fan asked, "Did he leave you alone in a restaurant again?" in a reference to a controversial LPBW scene, Amy replied, "No, and it's amazing what editing can make a story into."
Article continues below advertisement
Her comment was a clear slap at the Roloff family's reality TV show producers for their apparent fakery.
As for Matt, RadarOnline.com has documented numerous times he's left the farm lately.
He and Caryn are known for their Arizona getaways they've previously posted photos from the Grand Canyon, Hawaii, Mexico and other scenic spots.
On Friday, July 12, Matt updated fans on their current Arizona trip, writing on IG with a photo of actor Hugh Jackman, "Very excited to be taking @carynchandler to see her favorite performer @thehughjackman in The Man. The Music. The show."
He added about their live performance musical date at Glendale, Arizona's Gila River Arena this Sunday, July 14, "she's making me watch @greatestshowman once again – but I'm not complaining! Good stuff..good music."