Matt Roloff Fights To Save Farm Amid Amy's Claim He Banned Jacob's Wedding There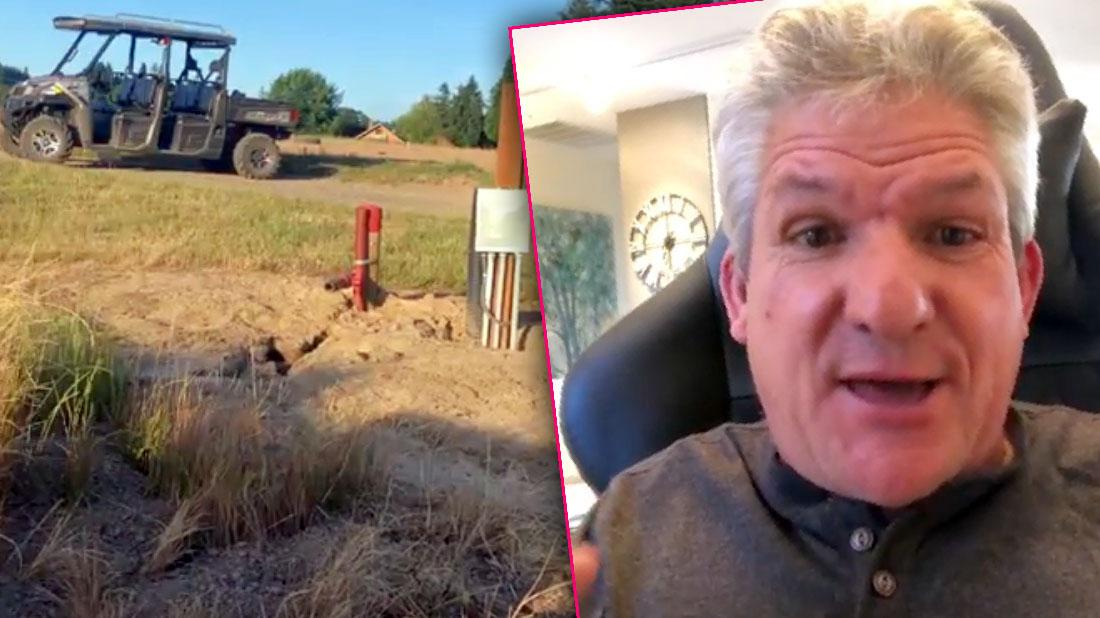 Matt Roloff is cleaning up the family farm after RadarOnline.com revealed how ex-wife Amy claimed he forbade their son Jacob from marrying there.
On Saturday, July 20, the Little People, Big World patriarch, 57, posted an Instagram photo from the farm that showed his cleaning implements.
He captioned it, "It's no secret to people who know me well…I like things neat and organized and well kept…don't always achieve my goals but I sure love it when it happens."
Article continues below advertisement
Matt continued, telling fans, "Been on a cleaning rampage the past few days..gonna whip this farm into shape if it kills me. I'm feeling a major yard sell in the near future."
Was the reality TV star's post a message to Amy, 54, after she had blasted him over the property?
As RadarOnline.com previously reported, in an unearthed video, Amy claimed Matt's relationship with his son Jacob, 22, was in such a fragile state that he forbade him from having his upcoming wedding on the farm.
In the Facebook Live video from July 14, 2019, Amy revealed that she knew she didn't have the financial means to buyout the farm from Matt, so she decided that it would be best to sell and find a new house in Portland.
But she desperately wanted to make sure Jacob would be able to marry his fiancee, Isabel Rock, on Roloff Farms.
Amy explained in the new agreement that she would hand over the farm house to Matt and be fully moved out by Nov. 1.
Article continues below advertisement
"When we first agreed to this back in January of 2019… I put down November 1 of 2019, because originally he had kind of suggested, 'nope Jacob is not going to get married here,' Amy said. "And I thought 'Jacob not married on the farm? What is he talking about?' All the kids got married on the farm… No way!'"
The reality star revealed her "guard went up" when she discovered Matt's disapproval of Jacob getting hitched on the family farm. "To make sure that the wedding happens before November 1, they're getting married this September," Amy disclosed.
MORE ON:
Little People Big World