Amy Roloff Reveals She's Wedding Planning For Jacob and Isabel's Nuptials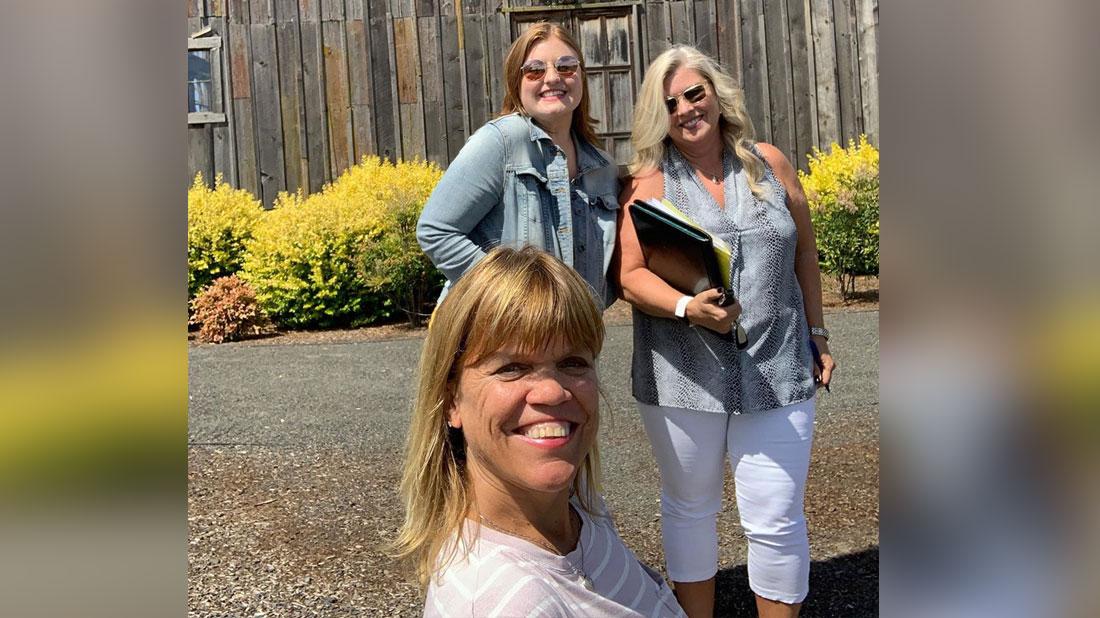 With an upcoming wedding, Jacob Roloff and his fiancee Isabel Rock Garreton are enlisting the help of his mother to assist with the planning of their special day.
Amy Roloff took to Instagram to announce the news. "Wedding planning for Jacob and Isabels wedding," she wrote, following it with emojis of a ring, flower and a heart.
"Woohoo! So happy and excited for them. I can't wait!"
She continued, adding the hashtags #rockandroloffwedding #rolofffarms#sonanddaughterinlaw #amyroloffssecondact #loveceremony#septemberwedding.
Article continues below advertisement
As RadarOnline.com reported, Jacob proposed to his girlfriend Isabel in January 2018 while they were in Iceland. Following their engagement, they both announced it on their individual Instagram accounts.
But his sister-in-law Audrey's subsequent post that criticized men and women who "dabbled with sexual intimacy" before marriage appeared to slam the engaged couple.
The diss, however, is not a surprise to readers who are aware of the history of feuding between devout Christian Aubrey and Jacob, who is known more as a free spirit.
In the past, his relationship with other family members was slightly tainted as he felt "isolated" and "angry" for being pushed into reality TV fame at a young age, resulting in his departure from the show, Little People, Big World.
Despite the family drama, Amy threw them an engagement party, boasted about Isabel's recent bachelorette party, and is now helping with the actual wedding planning.
Jacob and Israel are set to exchange their wedding vows on September 7.