Amy Roloff Enjoys Costa Rica With Boyfriend After Disastrous Trip With Ex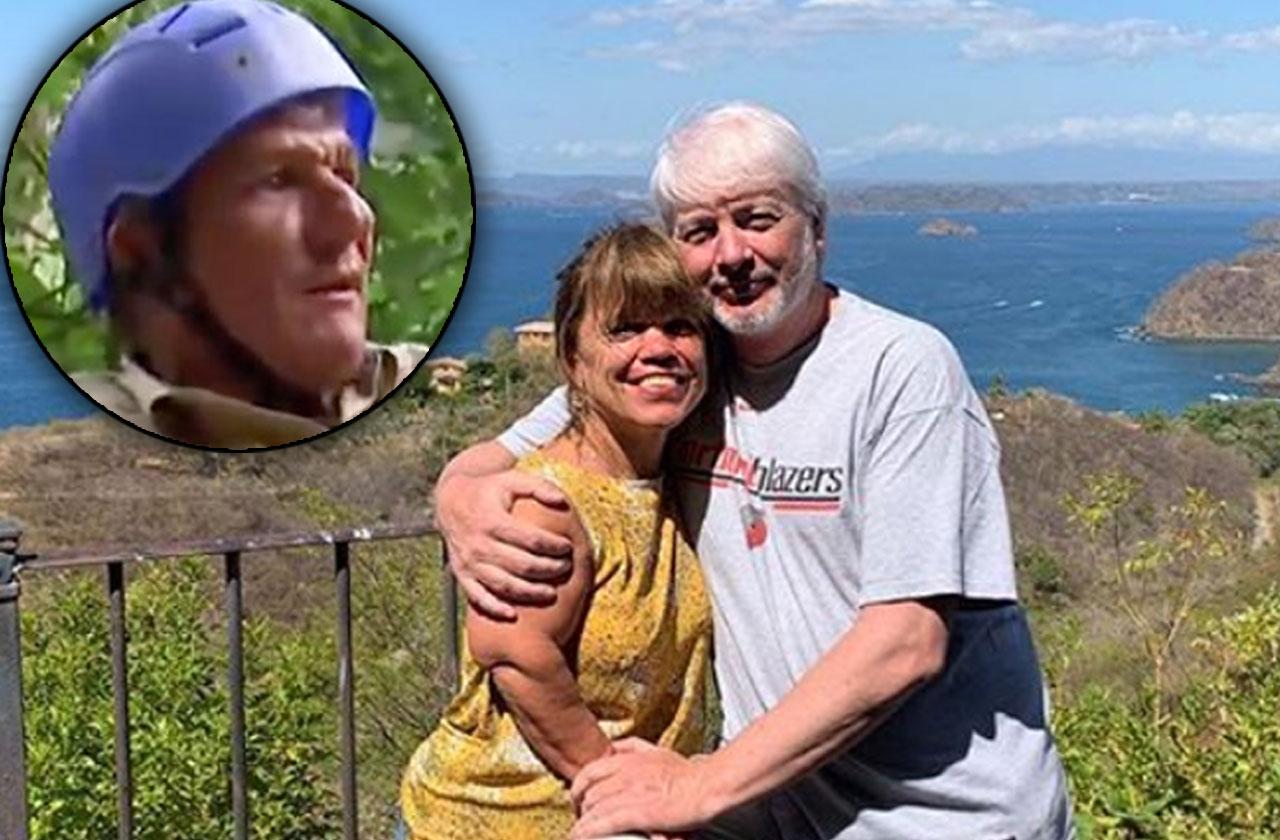 Amy Roloff is sharing her recent romantic Valentine's Day week vacation in paradise with boyfriend Chris Marek.
But fans of the Little People, Big World matriarch will be shocked by the couple's Costa Rica location—because that's where Amy, 54, shared a disastrous time in 2013 with then-husband Matt Roloff!
Back then, in one of Amy and Matt's last vacations together in their marriage, it was clear how different they were.
Article continues below advertisement
Viewers saw the reality TV stars' union crumble right before their eyes on a 2013 special.
In 2015, Amy finally filed for divorce, and their reality show continued with the two living as exes and also focusing on their grown children.
Both have moved on romantically. While Amy has enjoyed a loving relationship with real estate agent Chris, Matt, 57, is head over heels for longtime galpal Caryn Chandler.
Scroll through RadarOnline.com's gallery for more on Amy's new trip -- and how she had a "do over" in beautiful Costa Rica, shrugging off the bad memories from her past time there with Matt.
Article continues below advertisement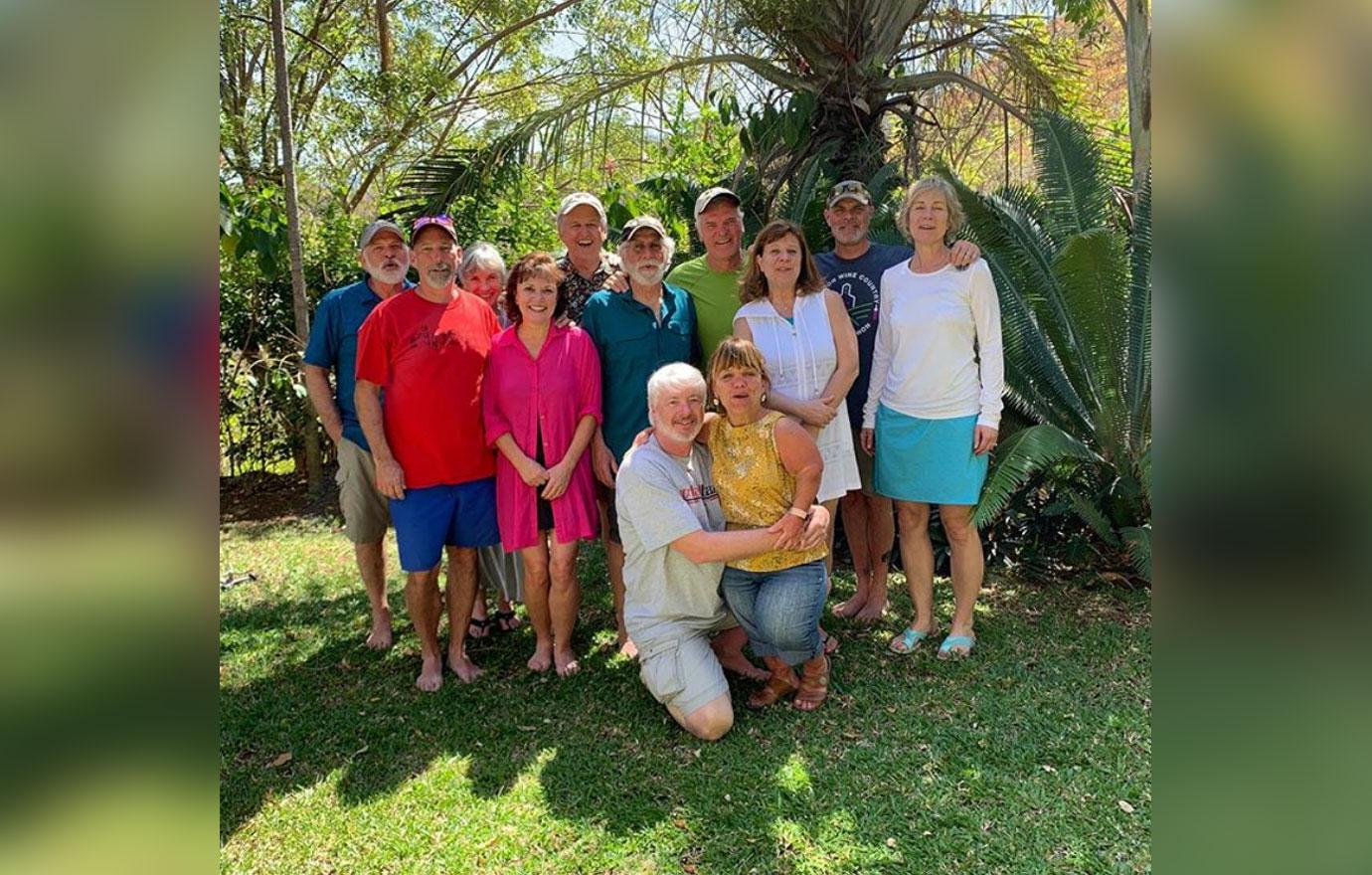 Amy took to Instagram on Tuesday, February 26, 2019 to show her followers photos of her recent love getaway. "What an awesome and wonderful time in Costa Rica with Chris for Valentine's ❤️ Day and good friends," she wrote as a caption for a series of pictures.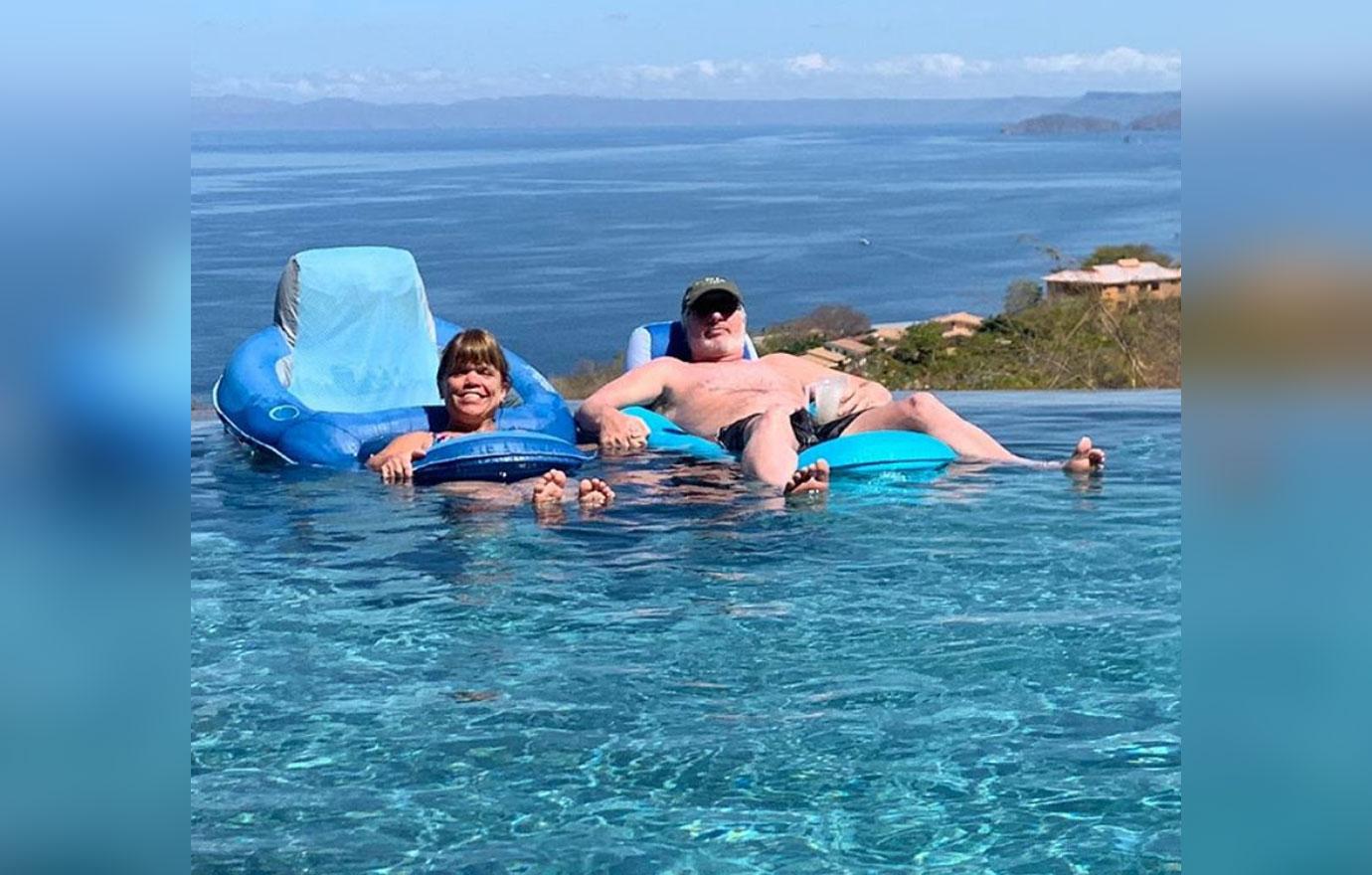 The reality TV matriarch and Chris had a relaxing time floating in the water in Costa Rica. Amy is now back at Roloff Farm in Oregon and noted in her Instagram caption, looking back on her recent trip, "I'm missing the warm weather right now ☀️?. @villaestrellacr was a fantastic place to stay and I loved it but more special was being there w/ Chris. I'd loved to go back to Costa Rica again one day... #villaestrellacr #costarica #amyroloffssecondact #amyroloffandchrism #makingmemoriestogether."
Article continues below advertisement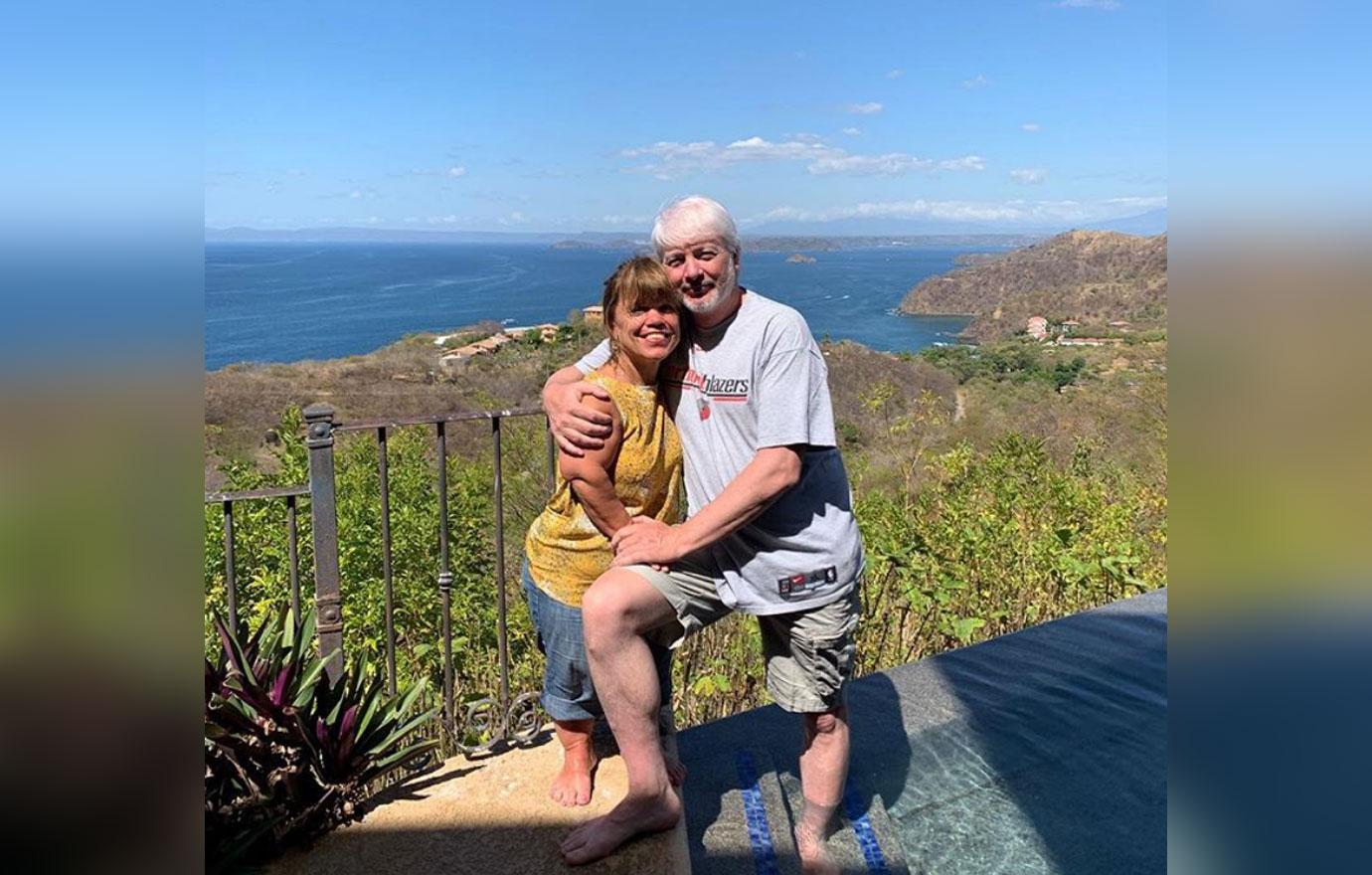 Amy and Chris can't keep their hands off each other! It's clear that Amy is determined to make new, happier memories with her beau in Costa Rica after she once had depressing days with Matt there.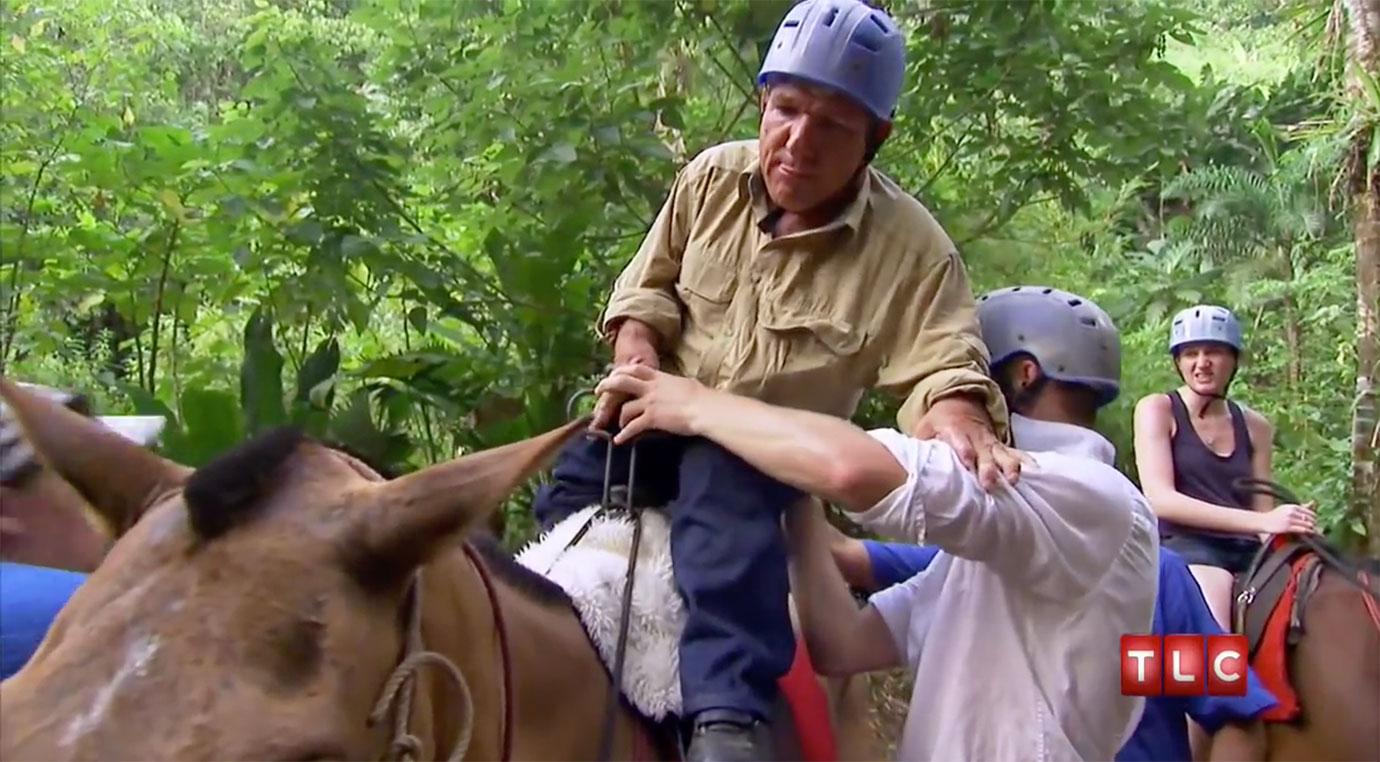 Six years ago, Amy and Matt were still married and trying to work things out in Costa Rica. But the getaway only proved how different they were!
Article continues below advertisement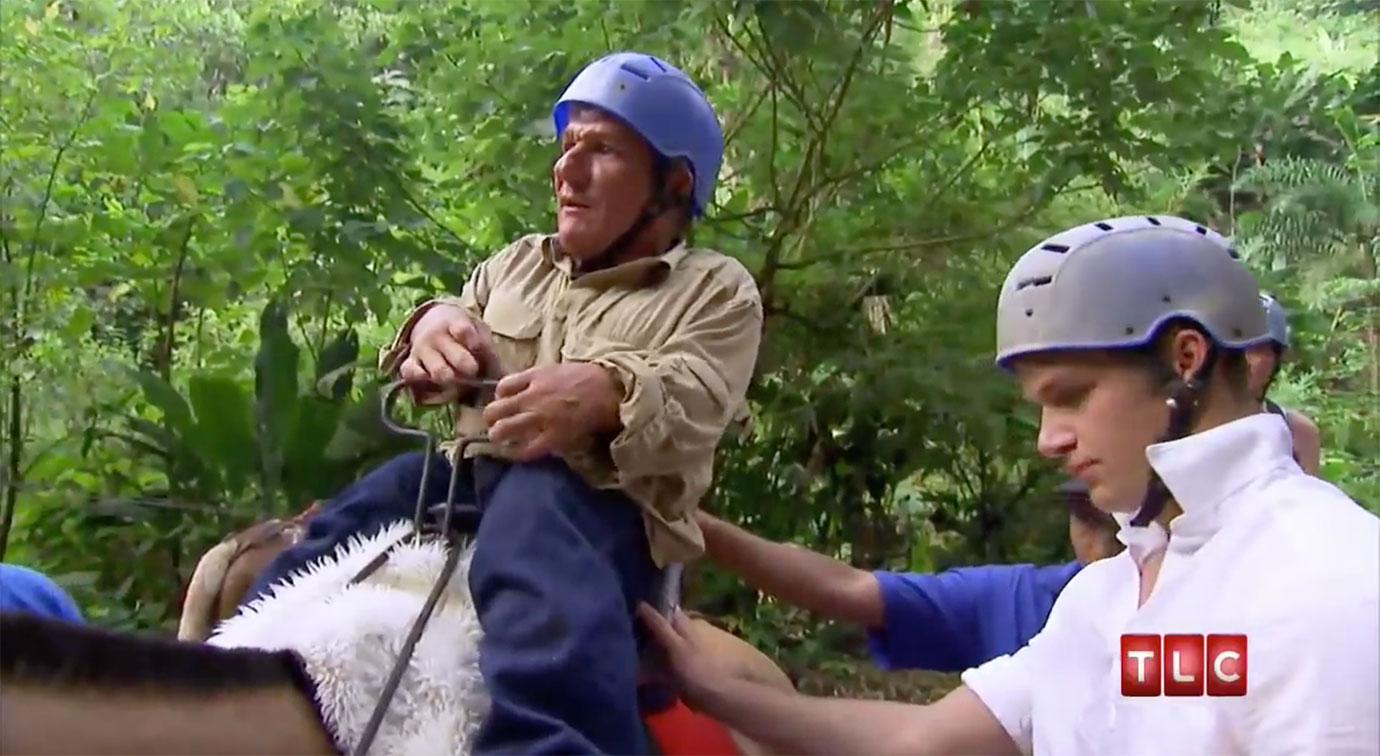 Amy and Matt looked unhappy together on a Costa Rica-themed TLC special in 2013. The Roloff family patriarch didn't want to do anything but sunbathe while Amy, who has always been active, hiked and went zip lining.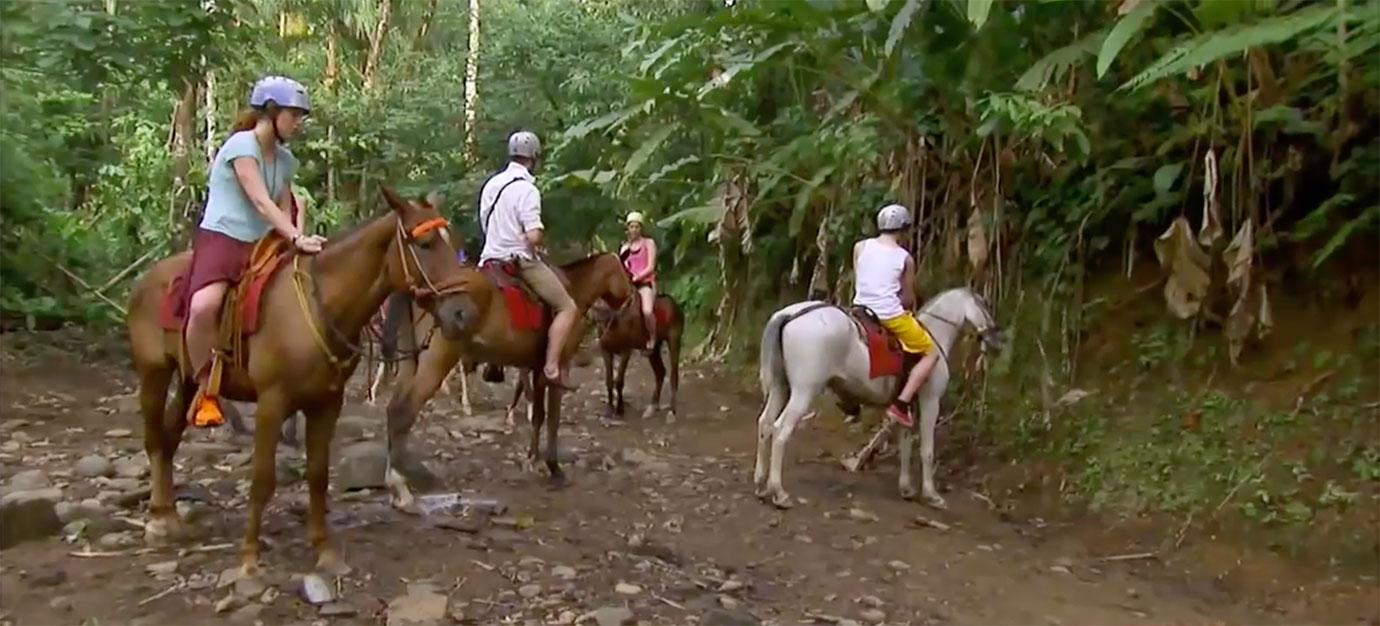 Fans saw high tension between Amy and then-husband Matt on LPBW's special, Welcome to the Jungle. They were supposed to breathe new life into their relationship, but the trip was a failure.
Article continues below advertisement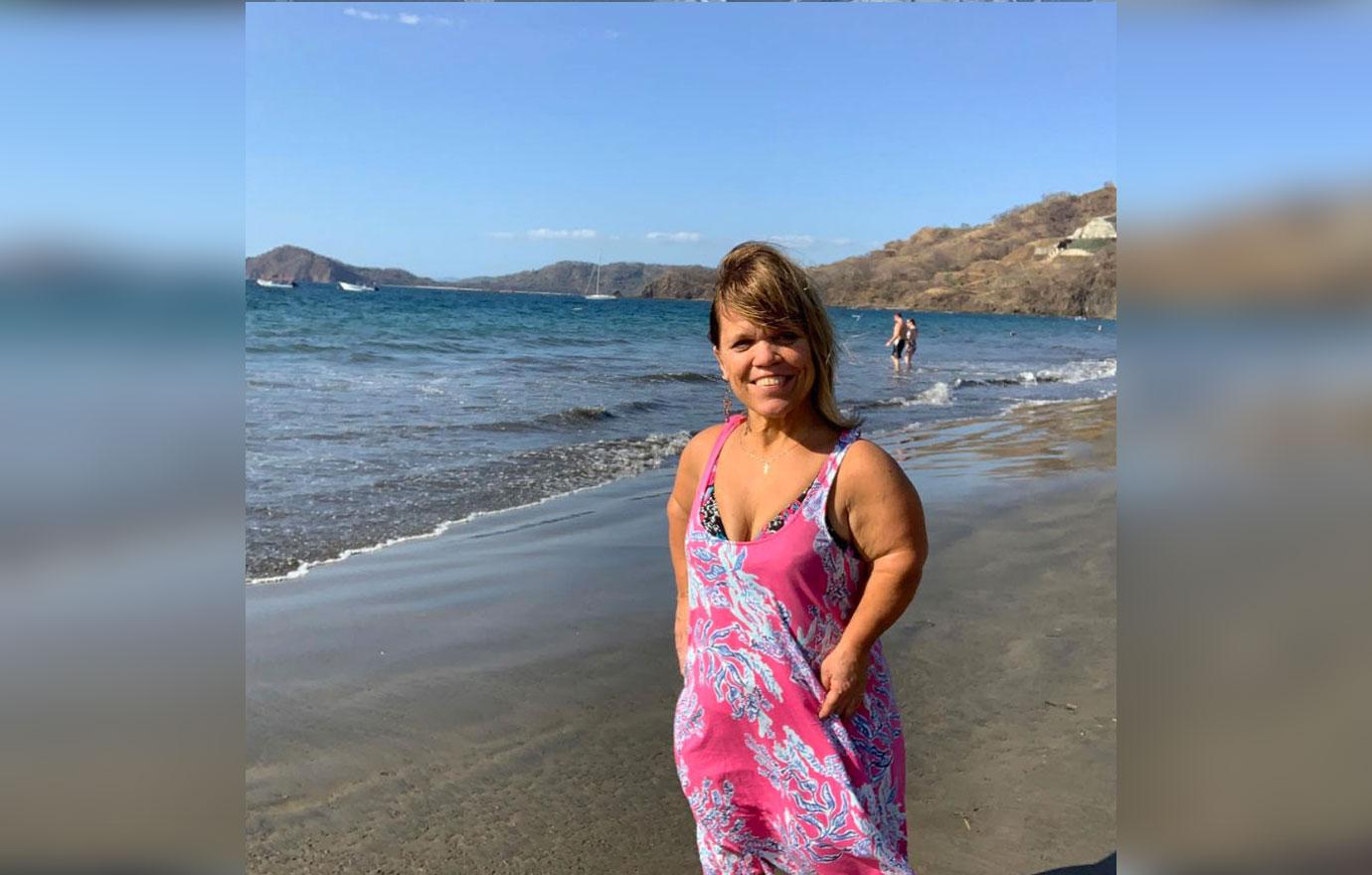 Amy has dusted herself off and returned to Costa Rica with Chris, who does all the things she enjoys! She also had some alone time. In another Instagram post, Amy posted a photo of herself standing solo and smiling on the beach.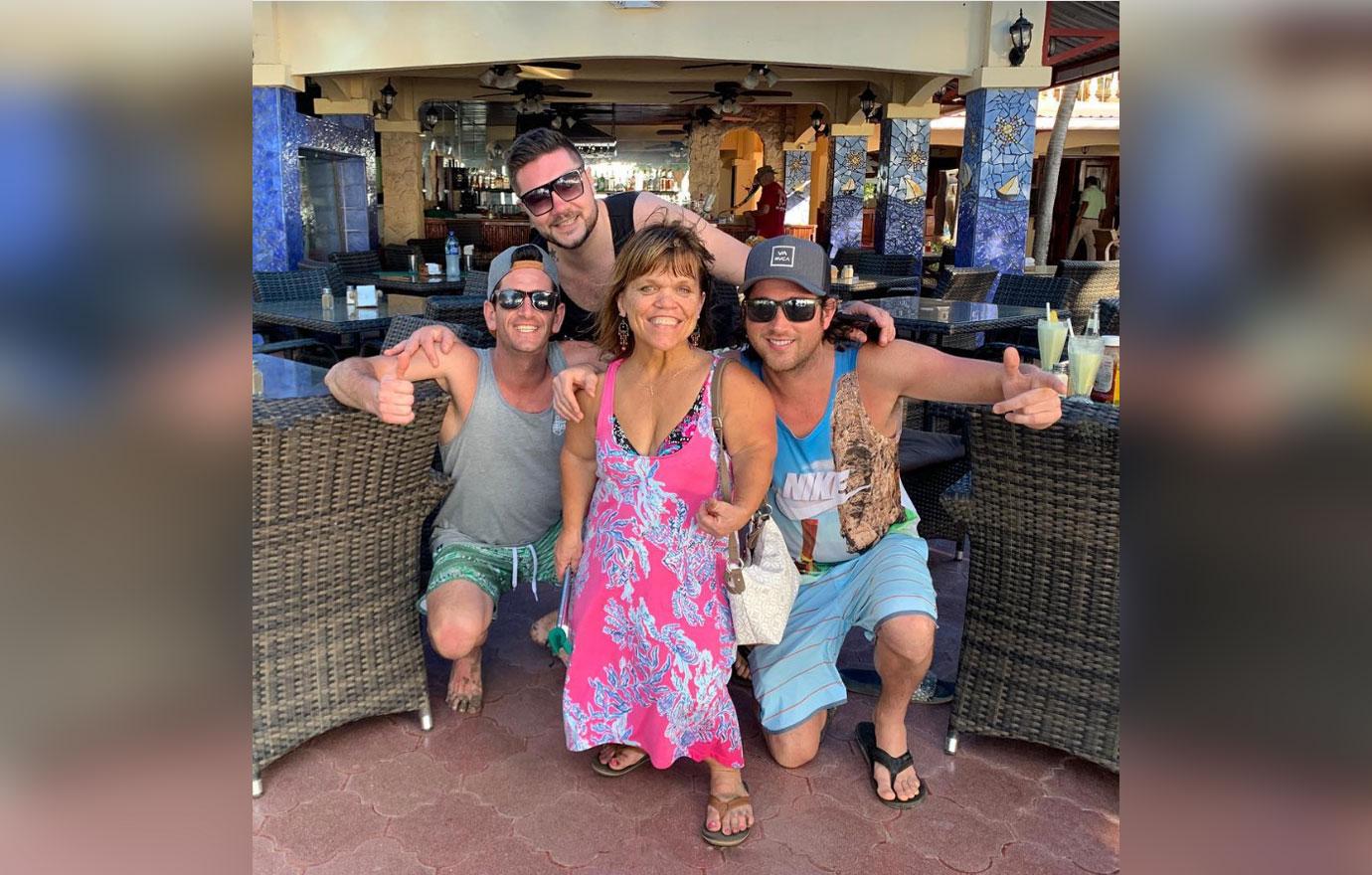 TV's most famous little mom posed with some fellow resort dwellers at a Costa Rica bar. She noted in her caption, "I stayed a few days in Costa Rica ?☀️ all by myself for a little R&R bf I met up w/ Chris♥️."
Article continues below advertisement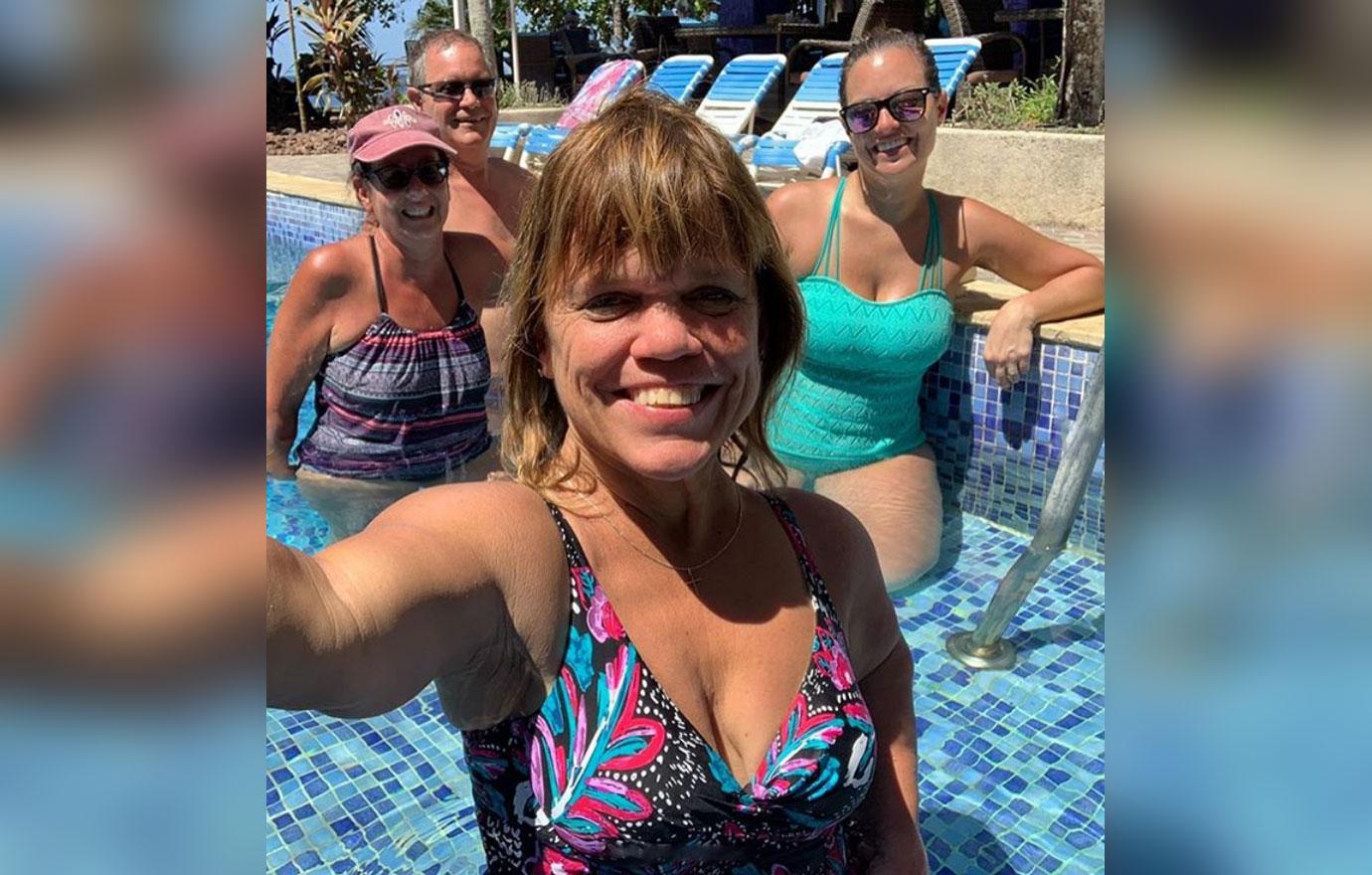 Amy splashed in the pool with some friends while in Costa Rica. She wrote, "I had a great time and memories meeting so many of the locals and other people from all over." The TV star and Chris love their vacations, which have included road trips together.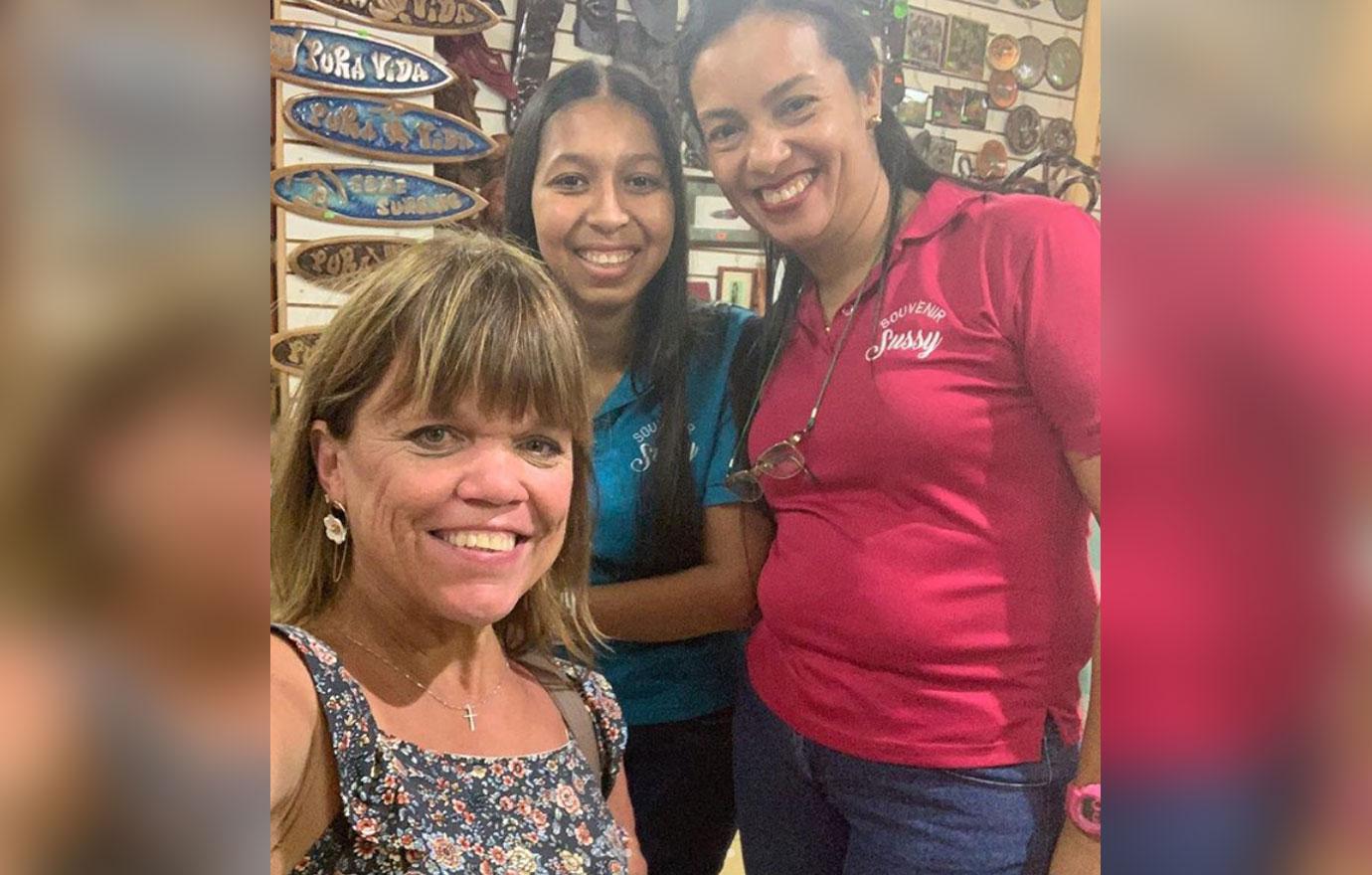 Adventurous Amy couldn't stop smiling, even before Chris joined her on the trip. She posed with a couple of resort workers and wrote on Instagram, "I love to travel when I stay local and eat, meet and be where they are at ... what an experience."
Article continues below advertisement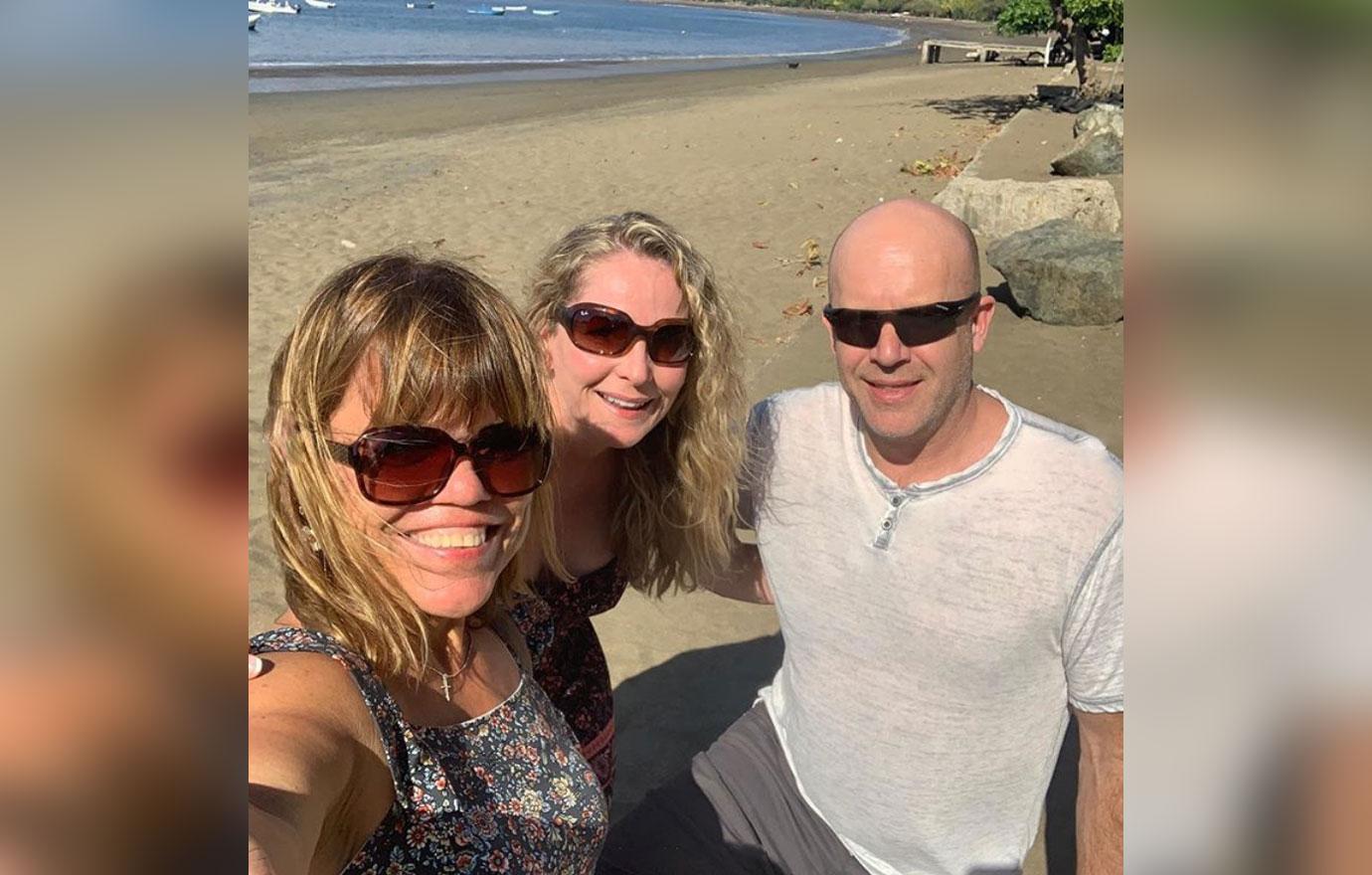 Amy spent lots of time on the beach with pals, as her IG posts proved. She wrote of Costa Rica, "I hope I have a chance to go back one day. #puravida #costarica #alittkerandr #amyroloffssecondact." She didn't bring up her previous experiences there with Matt!
Selfie time! Amy and a couple shared laughs in paradise. Soon, Chris would join her for even more fun. The two recently marked their second anniversary as a couple. And they show no signs of slowing down! "It was great to get some R&R in Costa Rica," Amy raved.
We pay for juicy info! Do you have a story for RadarOnline.com? Email us at tips@radaronline.com, or call us at (866) ON-RADAR (667-2327) any time, day or night.