Lonely Kate! 2 More Kids Leaving Home After Gosselin Loses Custody Of Hannah & Collin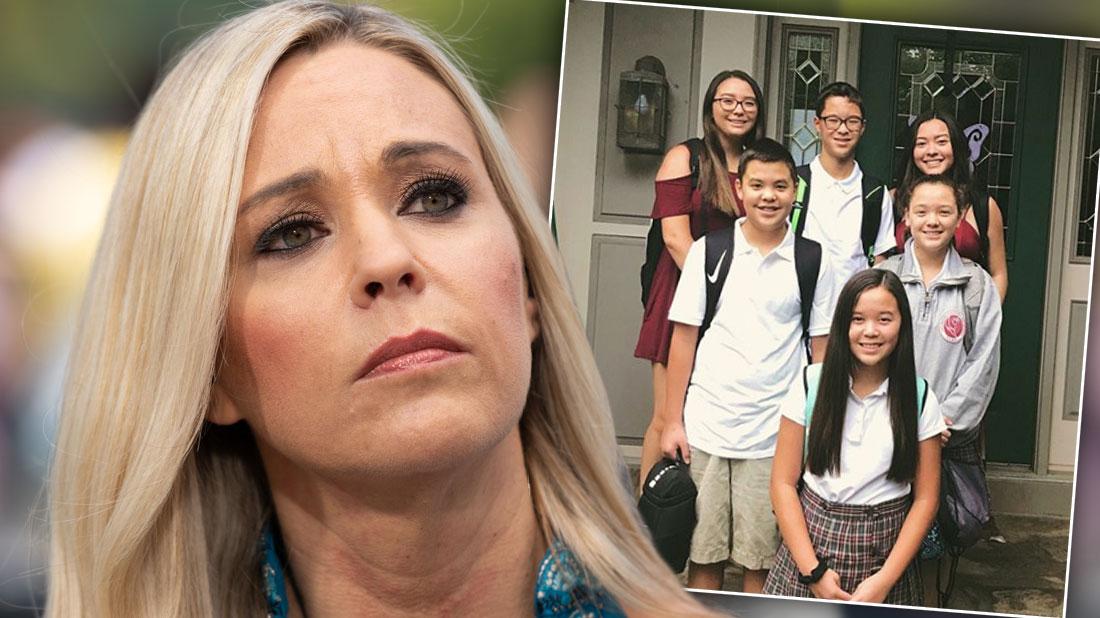 Kate Gosselin's home is about to feel even more empty. The star's two eldest kids are getting ready to leave the nest and go off to college!
In an interview with PEOPLE, the Kate Plus Date star revealed her 18-year-old twins, Mady and Cara, are headed to different colleges in New York City this fall.
"They're both so excited," said Kate, 44. "They agreed all along that they don't want to go to the same school, because their ambitions are different."
Article continues below advertisement
Kate didn't seem as eager to get Collin back in her home. A source told RadarOnline.com this May that after Collin's release from a psychiatric treatment center last Christmas, Kate did not reach out to him, and he "doesn't want to see her."
Speaking about Mady and Cara moving out of her Pennsylvania home to the Big Apple, Kate said she has "mixed emotions."
"Within six days Mady has to be dropped off, Cara has to be dropped off, and the little kids begin their first day of high school," she added. "Keeping straight the deadlines and dates for two different schools is mind-blowing. The best advice I've heard is not to feel too obligated to stay. The kids don't really want that; eventually you have to be the one to drive away."
Though Hannah and Collin live with Jon, 42, Kate will still live with kids Alexis, Leah, Joel, and Aaden once the teen twins leave. (Last year Jon admitted he doesn't keep in touch with most of the kids following his nasty 2009 divorce from Kate.)
"We are all going to miss them. I don't care if they only come home to see the dog — as long as they come home!" Kate told PEOPLE.