Getting Even Closer To Collin! Jon Gosselin & Galpal Colleen Hit Beach With His Son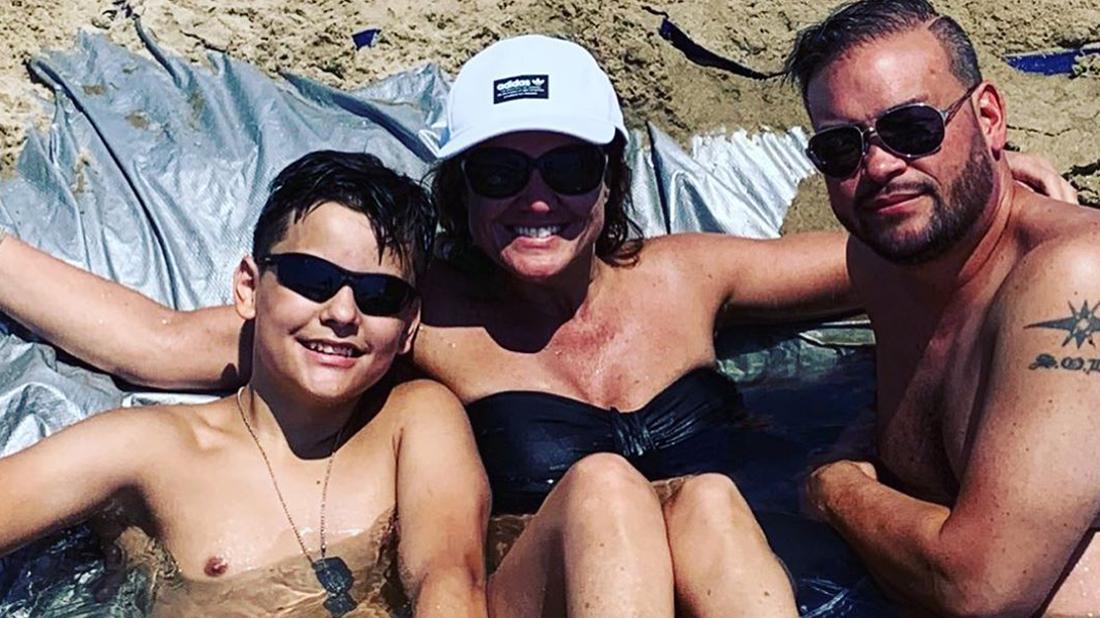 Jon Gosselin has been joyously sharing his life after winning custody of his kids Collin and Hannah from ex-wife Kate.
In his latest Instagram post, the former reality TV star, 42, featured a fun photo of himself posing with galpal Colleen Conrad and Collin, 15.
The three were on sitting on a beach, with Colleen in the middle with her arms around Jon and Collin. All three wore swimming attire and were reclining on what looked like a plastic tarp.
Article continues below advertisement
Jon explained in his Saturday, July 27, caption, "Amazing Day on the Beach in Delaware with Collin and Colleen! Collin made a hot tub for all of us!!!"
The former Jon & Kate Plus 8 star also wanted his fans to know that yes, Collin's sister, 15, although not pictured, was also enjoying their sandy outing.
"Hannah is with her friends nearby!" Jon wrote in concluding the caption.
Thin and fit looking Jon and Colleen have been inseparable lately.
Kate then also lost custody of son Collin to Jon, while their other six children live with her.
Jon is now in a happy committed relationship with Colleen, whom he's known since childhood.
Also on his Instagram on Saturday, Jon posted a photo of what looked like an old school desk on which was carved a heart with "Jon G. & Colleen C." in the center.
"I know it's very High School but it's forever, love her!!!!" Jon captioned the shot.