Like A Stepdad! Jon Gosselin Helps Galpal Colleen Conrad's Son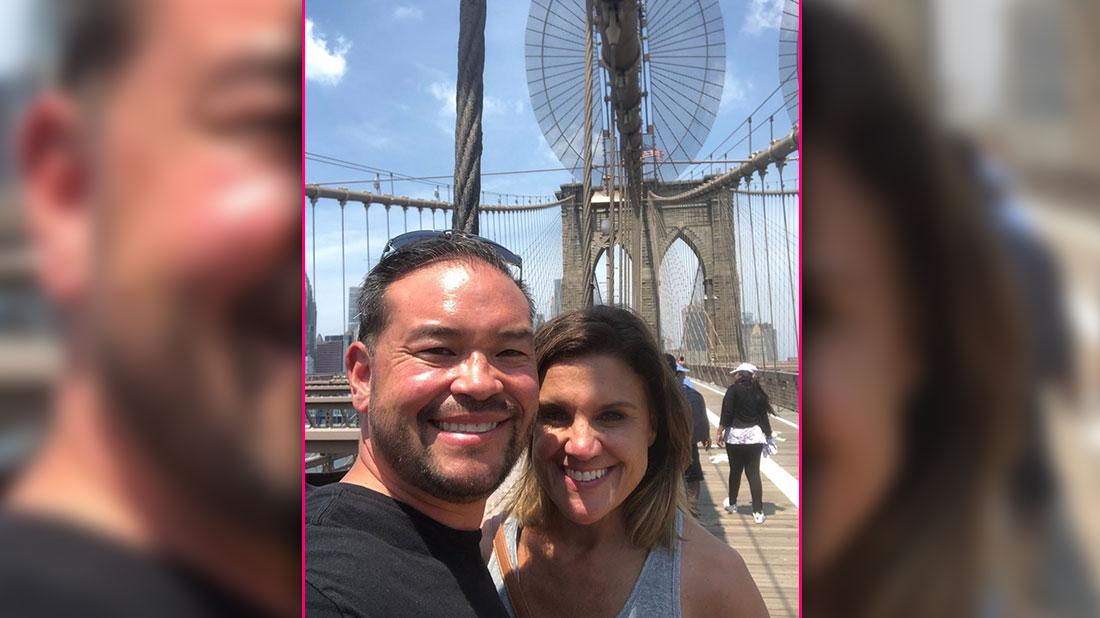 Hotter and happier than ever!
That's Jon Gosselin's life with longtime girlfriend Colleen Conrad after he won custody of Hannah and Collin, 15, two of his kids by ex-wife Kate.
Jon and Colleen are in a blended family, as she also has her own two children, son Jesse and daughter Jordan.
On Saturday, July 20, Jon shared with fans an Instagram selfie of him and Colleen standing on the Brooklyn Bridge in New York during a heat wave.
Article continues below advertisement
He explained the trip was to help Colleen's son Jesse move.
Jon captioned the sweet couples shot, "So…we were bored and it was 105 degrees today so we decided to move Jesse to Brooklyn and kill some time and cross the Brooklyn Bridge!!!"
The former Jon & Kate Plus 8 star, 42, didn't reveal if Jesse planned to work and/or attend school in NYC.
Thin and fit looking Jon and Colleen have been inseparable lately.
He marked the recent 4th of July holiday with a loving photo of himself with his girlfriend and Hannah and Collin.
In November, Jon had shared a smiling picture of their blended family of six, including Colleen's kids Jesse and Jordan.
Last year, Jon told reporters at WE tv's Real Love: Relationship Reality TV's Past, Present & Future panel that he's "thought about" marriage to Colleen, a fellow Pennsylvanian.
The father of eight said, "I've known Colleen my whole life. We grew up three blocks from each other. Her sister used to babysit me."
Now Jon, who was married to Kate Gosselin for 10 years before their nasty divorce in 2009, appears to be comfortably fitting into a stepdad-style role!