Meghan Markle's Ex Husband Weds Almost One Year To The Day She Married Harry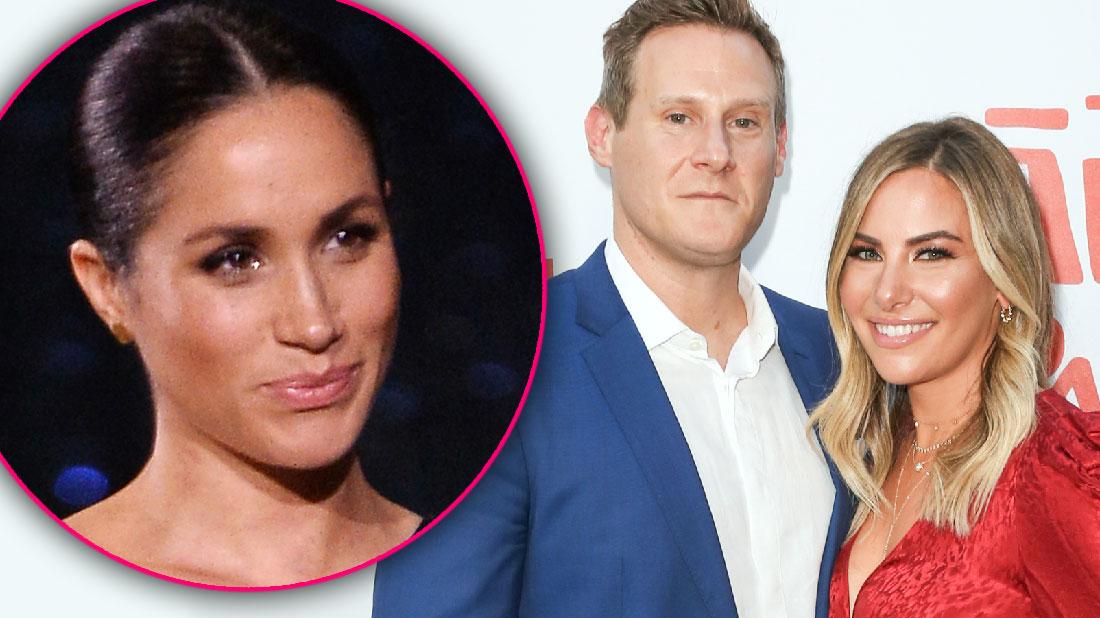 Meghan Markle's ex-husband Trevor Engelson got married on Friday, May 10, 2019, almost one year to the day his former wife wed Prince Harry! The movie and TV producer, 42, who was married to the ex-Suits star from 2011 to 2013, walked down the aisle with heiress Tracey Kurland, 31, in a lavish wedding at the Rosewood Miramar Beach resort in Montecito, California.
Kurland is the daughter of banker Stanford Kurland, who allegedly made millions writing the risky loans that led to the 2008 housing crash and millions more buying back those mortgages at a fraction of the cost from the government just a few years later, the Daily Mail reported.
Article continues below advertisement
Engelson's ex-wife Markle married Harry with the whole world watching in a star-studded royal wedding on May 19, 2018 in England.
She gave birth to Harry's child, son Archie, earlier this week on Monday, May 6. Harry raised eyebrows by marrying a divorced actress, but Engelson has kept a classy silence about his relationship with Markle, 37. According to The Mirror, however, he had wed the future Duchess in Jamaica.
The wedding was wild as friends and family flocked to the cruise ship port of Ocho Rios to watch Markle and Engelson exchange vows at the Jamaica Inn, seven years after they started dating. Markle partied with pals for four days before the ceremony. While Markle and Engelson haven't spoken publicly about why they split, the star's former friend, Ninaki Priddy, claimed she fell out with the actress because of her treatment of the producer. According to The Mail, Priddy implied that Markle changed after she became an actress on Suits and it wrecked the star's marriage to Engelson.
Article continues below advertisement
"Trevor definitely had the rug pulled out from under him. He was hurt," Priddy alleged in her interview. A RadarOnline.com exclusive revealed, Markle cited "irreconcilable differences" in her divorce documents from Engelson.
By all appearances the breakup was amicable as Markle didn't even hire an attorney and the case was uncontested. She waived her right to receive spousal support. Still, "the split with Meghan hit Trevor pretty hard," a source told Us Weekly.
"He went through a rough time during the breakup and that was only made worse when Meghan got together with Harry," the source said. However, Engelson's love life bounced back with Kurland! They had an idyllic wedding reflecting their Jewish heritage, and shared a romantic kiss during their first dance.
The festivities included a game of giant Jenga with the happy couple's name carved on the bricks and personalized serviettes.
Kurland glowed in a white lace gown with an off the shoulder detail and veil. Guests dined on oysters, Caesar salad, burgers, French fries and wedding cake.