Lamar Slams 'Devious' Kris For Setting Up Daughter Khloe In Sinister Photo Scheme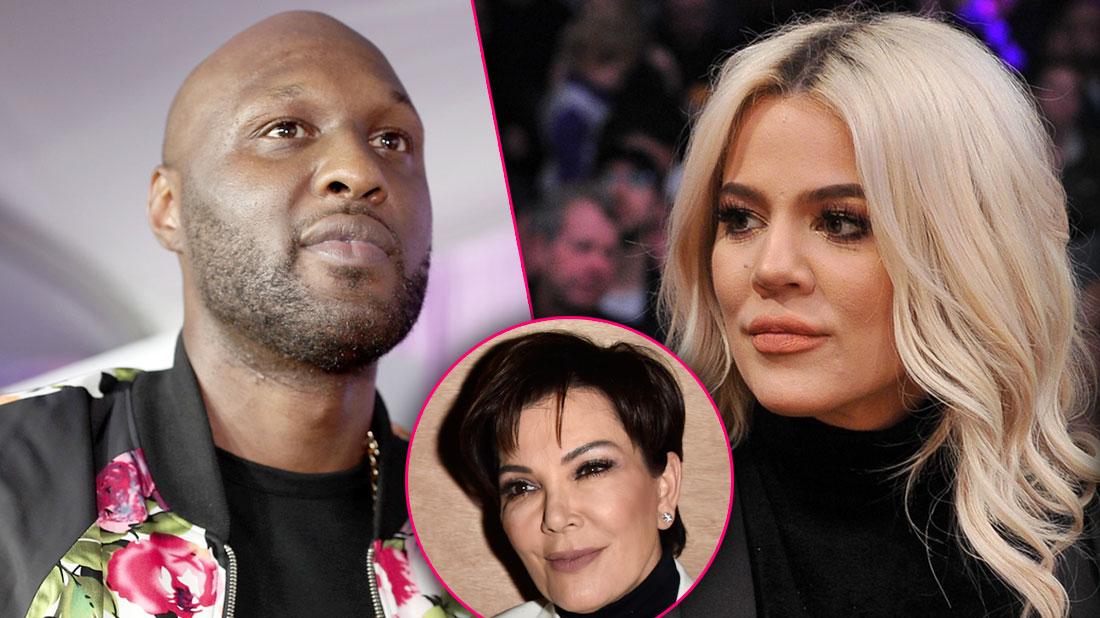 Article continues below advertisement
At the time, Lamar was slammed by fans for "stalking" Khloe. Now, in his memoir, Darkness To Light, Lamar is claiming Kris devised the confrontation all along behind their backs.
Lamar claimed he received a call from Kris Jenner on Aug. 11, 2015. The momager informed Lamar that Khloe "wanted to speak to me in person the next day in LA."
"Kris said Khloe would be at SoulCycle in Beverly Hills at 6 AM, and she was right on time," he wrote.
Lamar admitted he traveled from Las Vegas to Los Angeles while on a drug binge to meet Khloe at the gym that day. But he was surprised when True's mom "stopped in her tracks" and appeared "completely confused" at the sight of him.
The admitted drug addict then claimed it "had to be" Kris who "arranged" photographers to be there.
"There was no way they could have known I was going to be at SoulCycle in Beverly Hills at six o'clock in the morning on a Saturday," Lamar wrote.
Article continues below advertisement
"Now here's the kicker – and this will show you how devious Kris Jenner is – Khloe had no idea I was going to be there. She was frightened and jittery," he continued.
Lamar confessed that his "rage started to boil." He blamed the Kardashian-Jenner matriarch for ruining his "last chance" of getting back together with the KUWTK star.
As RadarOnline.com readers know, Khloe and Lamar's nasty divorce was finalized in 2016, one year following his nearly fatal overdose at a Nevada brothel.
Lamar has since confessed to repeated cocaine binges and paying women for sex during his marriage to Khloe.
In the book, out May 28, Lamar even claimed Khloe once beat up his mistress in a legendary hotel.
RadarOnline.com was first to break the bombshell allegations covered in the disgraced ex NBA player's new book.