More Khloe Kontroversy! Tyga 'Was Once Married' To Tristan Thompson's Baby Mama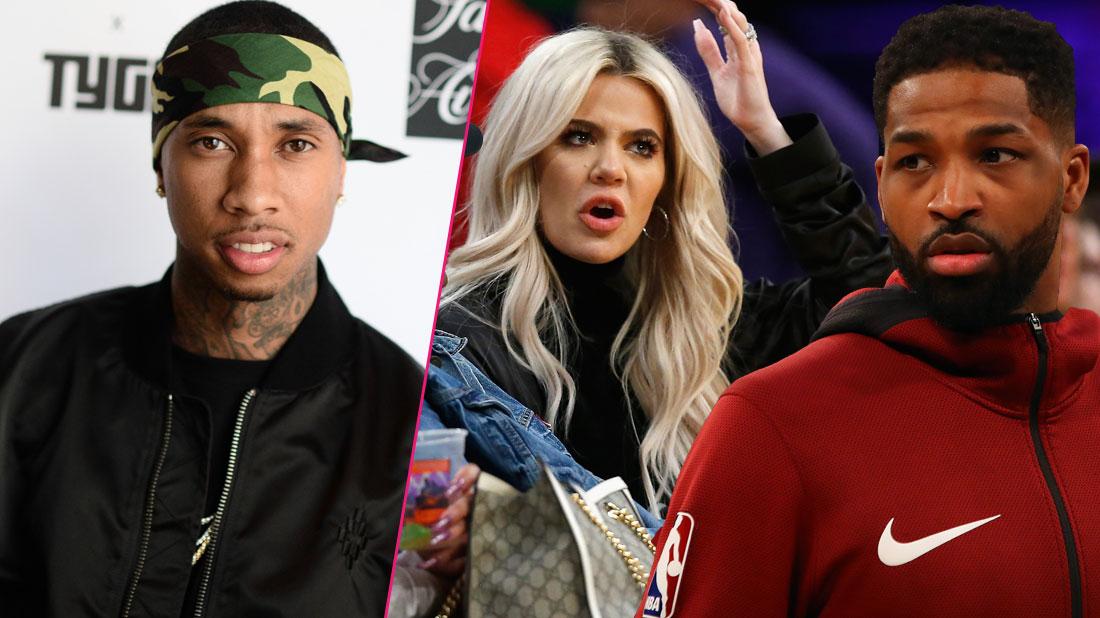 In a new bizarre revelation involving Khloe Kardashian, it's been reported that Tyga was once married to her cheating baby daddy Tristan Thompson's baby mama!
A website has reported court records have showed Tyga and Jordan Craig -- who has son, Prince, 2, by Tristan – tied the knot on September 6, 2010 and they filed for divorce just one month later.
It's hard to keep up with the Kardashian/Jenner family confusion resulting from this!
Article continues below advertisement
But the news means that Tyga was married to Jordan who has a child with Tristan who has a child with Khloé whose sister Kylie Jenner used to date Tyga who has a child with Blac Chyna who has another child with Khloé and Kylie's brother Rob.
Khloe, 34, was devastated after Tristan, 28, the father of her daughter True, 1, wasn't true to her.
She caught two-timing Tristan Thompson cheating with Kylie Jenner's lifelong BFF Jordyn Woods.
Article continues below advertisement
"The breakup does f–king suck. It does," Khloe said. "Tristan and I broke up not too long ago, so it's really raw. And so those emotions could be heightened at times, but I do everything in my power."
The single mom said their daughter "doesn't really know what's happening" because she's young but that True does "feels their energy."
"I do everything in my power to not put any, sort of, heavy energy around her," she said.
Despite all the trouble, Khloe magnanimously noted that she wants True to know that her dad "is a great person."
But it seems Tristan and Tyga could be competitive when it comes to Jordan. Tristan seemed to be shading Tyga on Friday, May 17 as he posted a pic of Prince just hours after Tyga liked one of Jordan's photos.