Khloe's Horror! Jordyn Woods Tells All On Tristan Thompson Tryst: 'He Did Kiss Me'
Kris Jenner's worst nightmare is now a reality!
Jordyn Woods finally sat down with family friend Jada Pinkett Smith to tell all on the actress' Facebook show Red Table Talk — and she didn't hold anything back!
The model, 21, admitted Khloe Kardashian's baby daddy Tristan Thompson kissed her on the lips in the wee hours after a raging, boozy house party in Los Angeles on February 17.
At first, Jordyn denied any hookup happened.
Article continues below advertisement
"Never once was I giving him a lap dance or making out with him," she insisted. "It was just an innocent time."
But as she drunkenly left at 6 am the following morning, Tristan, 27, put the moves on her, she said.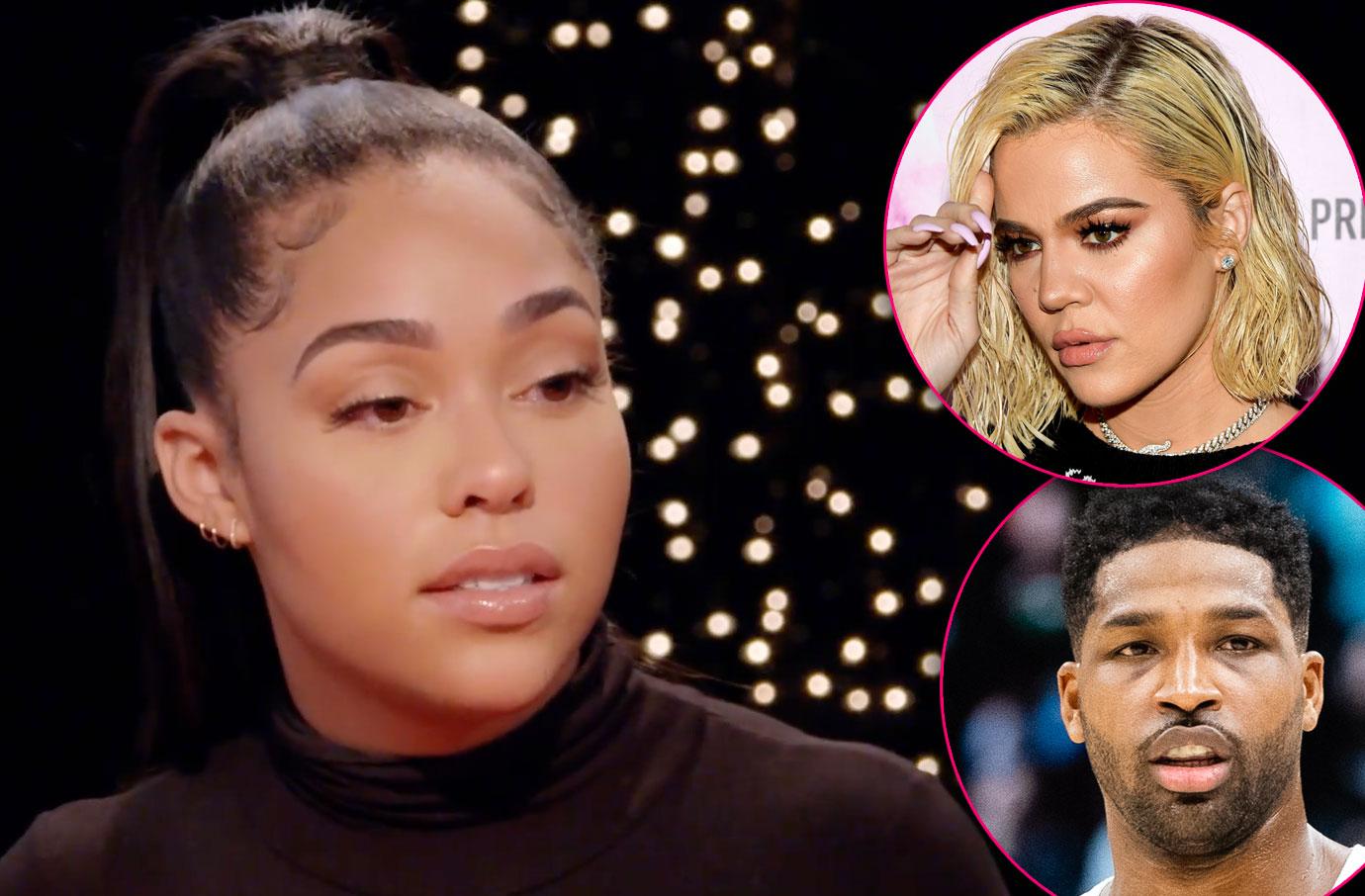 "He did kiss me" she confessed. "It was a kiss on the lips, but not a tongue kiss."
She said she went home and told then best friend Kylie Jenner, 21, and even Khloe, 34, that she had attended the party at Tristan's house — but left out the kiss detail.
The star admitted she did make many mistakes that night, and shouldn't have attended the party at all.
"I'm thinking, I shouldn't be here," she told Jada. "That's my first step where I went wrong."
She later sobbed over not telling Khloe and Kylie the truth at first about the kiss.
"I know I was trying to protect Khloe's heart. She doesn't deserve this either," she cried. "People try to dehumanize her in this situation to where they can't feel for her. And it's not fair that she had to deal with this either. And the last thing I wanted to do was be that person. I'm no homewrecker. I would never try to hurt someone's home. Especially someone that I love. And someone who has a beautiful daughter. I would never try to steal someone's man."
Article continues below advertisement
Khloe lashed out on Twitter after the interview, accusing Jordyn of "lying."
"Why are you lying @jordynwoods ??" she slammed. "If you're going to try and save yourself by going public, INSTEAD OF CALLING ME PRIVATELY TO APOLOGIZE FIRST, at least be HONEST about your story. BTW, You ARE the reason my family broke up!"
As RadarOnline.com previously reported, Kris was "blindsided" by the announcement earlier this week that Jordyn would be spilling the gossip about her hookup and falling out from her best friend and her famous family.