It's War! Furious Lamar Odom Denies Stalking Khloe Kardashian & Threatens To 'Air Everything Out' –– Denies He's Been 'A Womanizer' And 'A Drug Addict'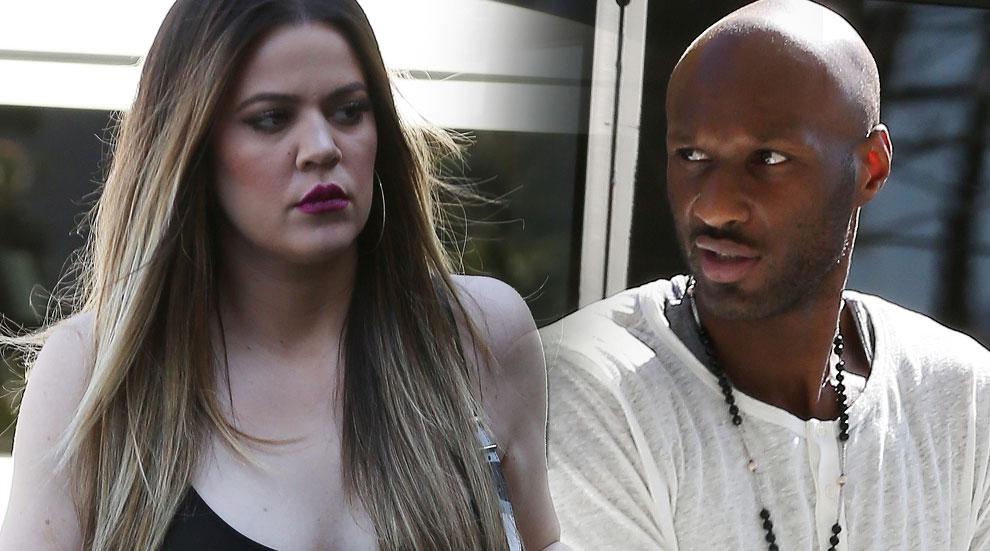 Lamar Odom angrily denied stalking or harassing ex-wife Khloe Kardashian after their tense run-in in front of a Los Angeles gym Wednesday, according to online reports.
A bearded Odom told cameramen, "I am not, not, not the person that they're trying to make me out to be, whoever's doing it," adding that he would "air everything out" -- presumably, some of the reality TV family's dirty laundry.
The 35-year-old implied that Khloe, 31, had pre-arranged the meeting, and was not caught off-guard by his presence.
Article continues below advertisement
"I live in Las Vegas! I live in Las Vegas! So was there an address or a place given, or I just guessed right?" the former NBA forward said. "Did I just guess right where this girl may be?
"I know Khloe, so how would you think I ended up there?"
Odom vented that "it's hard for me to keep my composure" as he's been painted as "a womanizer" and "a drug addict" in their split.
With the street interview taking place in front of a Home Depot, Odom said that he probably wouldn't be able to get a job working at Home Depot because of his reputation.
"I'm sorry to everyone who knows and supports me but the dog has to fight back, that's it -- if it happens again I will air everything out!" he said, according to online reports. "Nobody got followed, nobody got hassled, nobody got harassed, nobody got grabbed on, none of that!"
Odom stressed that "the most hurtful part" of the past two years is that neither Khloe or anyone involved had leapt to his defense amid the torrent of damaging accusations.
Article continues below advertisement
"Somebody should be calling up here saying, 'Hell no, that didn't happen ... that's ridiculous, that's crazy, I don't know what type of move that is ... it's just not the truth."
Odom -- whose four-year marriage with the fit beauty was the focal point of their former E! reality show, Khloe & Lamar -- made clear he wanted to keep the issue a private one, moving forward.
"I don't Twitter, I don't Instagram," he said, according to online reports. "Me and that girl fell in love ... that's our business.
"Even if half the things were true, people know who I am ... I've been taking that s**t for more than two years straight."
Since her split from Odom, Khloe's since been linked to rapper French Montana and NBA All-Star James Harden.