Who's Her Daddy? The Men Accused Of Being Khloe Kardashian's Real Father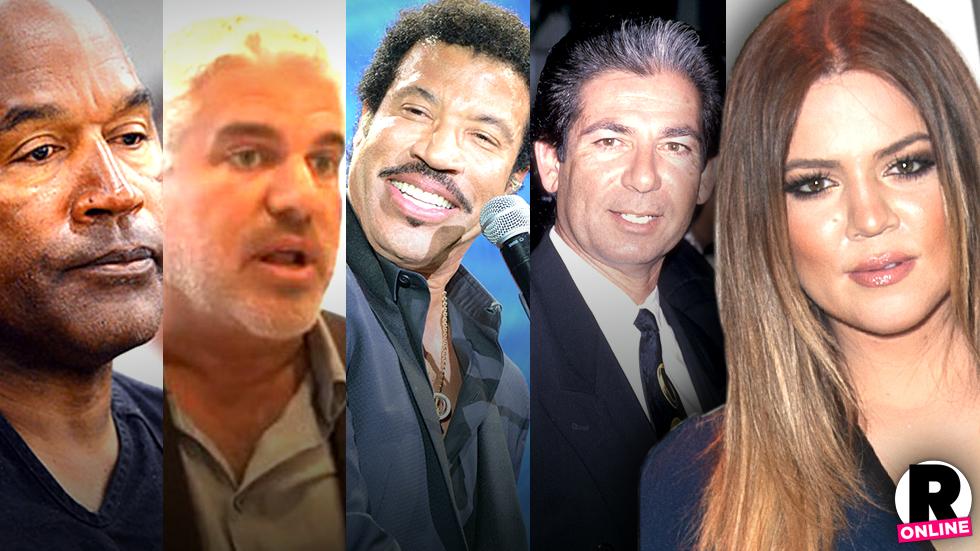 Khloe Kardashian has always seemed a little bit different than the rest of her famous family, so it's no surprise that many believe she couldn't be the daughter of famed legal eagle Robert Kardashian Sr. Bawdy, funny Khloe's mom is definitely Kris Jenner, but Khloe has been the target of speculation about her paternity for years. And typically, the Keeping Up with the Kardashians star, 30, has made a joke of the situation, laughing, "I've had so many dads my head is spinning." Check out RadarOnline.com's photo guide to Khloe's potential fathers and how they've made news. Jenner has always insisted Kardashian is Khloe's dad—but who's your pick?
Article continues below advertisement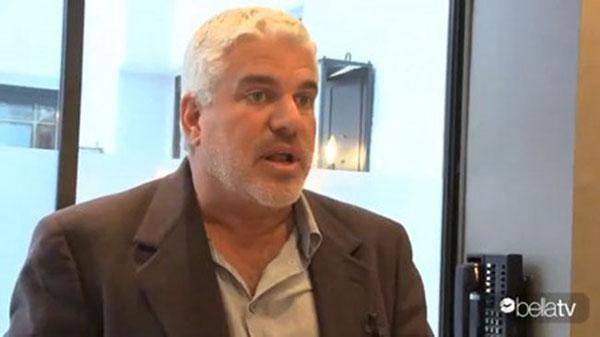 Alex Roldan: Is Khloe really NOT a Kardashian? That's what In Touch claimed in a 2013 cover story alleging that Kris Jenner's longtime hairdresser, Alex Roldan, could be Khloe's biological father instead of lawyer Robert Kardashian Sr. According to the magazine, Jenner paid off Roldan handsomely to muzzle him from talking about her daughter's true paternity. But Jenner has said it's not true and Kardashian is Khloe's father.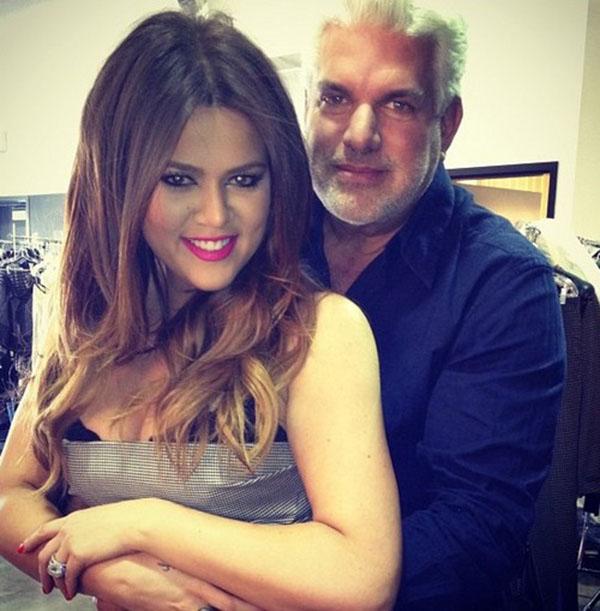 Alex Roldan: The question about Kris Jenner's hairdresser Roldan being Khloe's dad was first raised in 2012 when Star magazine said Robert Kardashian Sr.'s other ex-wives, Jan Ashley and Ellen Kardashian, claimed he told them Khloe wasn't his kid. And the resemblance between Khloe and Roldan was so striking it couldn't be ignored. Kylie Jenner even posted a photo on her Instagram account of Khloe and Roldan back in 2012, and jokingly captioned it, "First official photo of my sister and her dad! Like father like daughter!" Momager Kris maintains Kardashian is Khloe's father but they joke about her paternity "because Khloe was born blond and not dark-haired."
Article continues below advertisement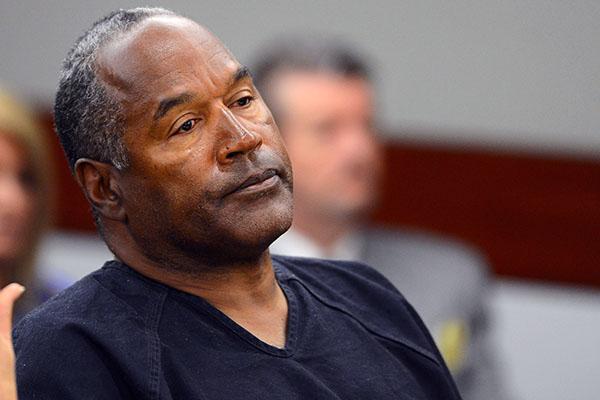 O.J. Simpson: Robert Kardashian Sr. was close friends with the former football star and part of the "Dream Team" of lawyers that got Simpson acquitted at his famed 1995 murder trial. Rumor has it that Kardashian's ex, Kris Jenner, had an affair with Simpson. As RadarOnline.com has reported, according to a woman who claims to be Simpson's transsexual prison lover, Jenner and Simpson slept together, and Simpson believed that he — and not Khloe's legal father Kardashian — could be her biological dad! But Jenner has denied ever sleeping with Simpson.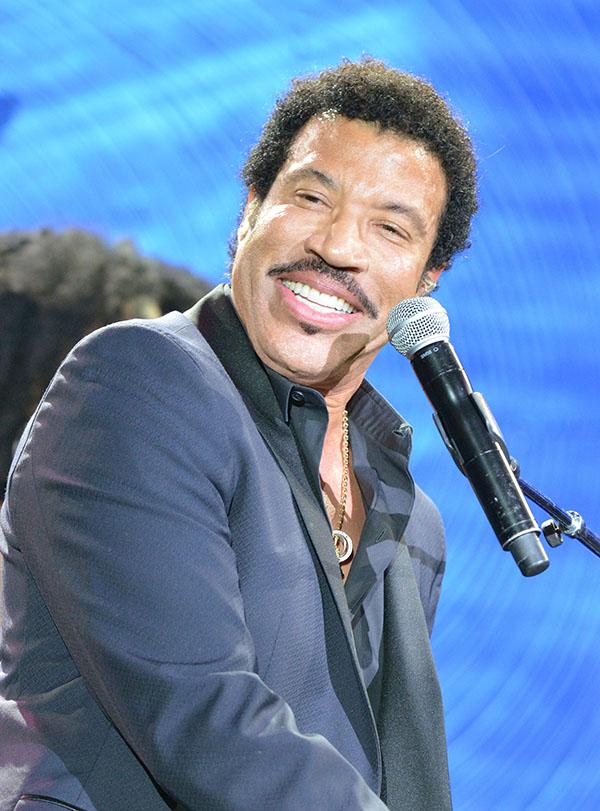 Lionel Richie: Did Kris Jenner and the famed singer go at it "All Night Long," and conceive Khloe together? The allegation that Richie is Khloe's real dad comes from In Touch magazine, which claims to have a source close to Richie that disclosed the shocking news, saying that he "bragged about" his trysts with Jenner while she was married to Robert Kardashian Sr. As RadarOnline.com previously reported, Khloe bears an uncanny resemblance to Richie's teen daughter, Sofia Richie. However, Jenner has always said Khloe is her late hubby Kardashian's daughter.
Brotherhood Crusade Gala Dinner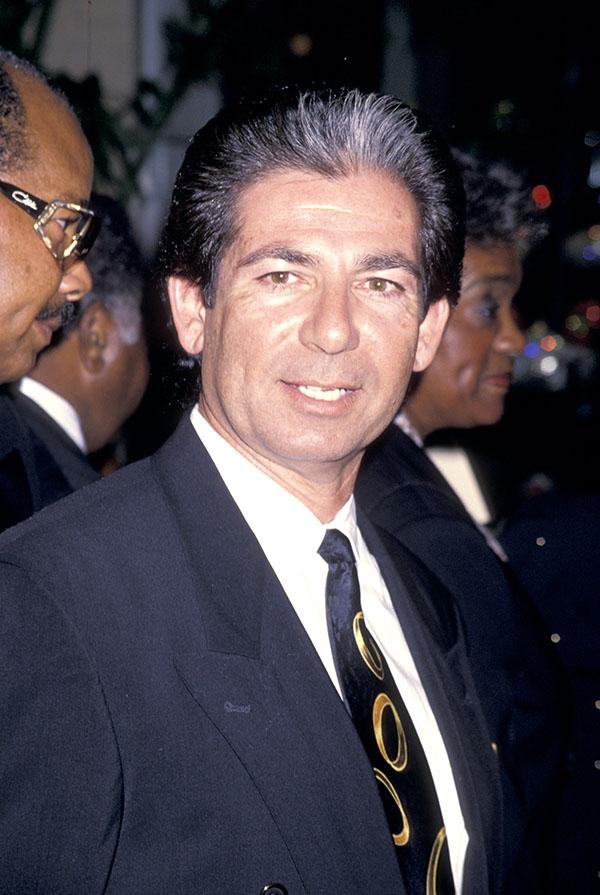 Robert Kardashian Sr.: Is the simplest explanation the real story? While people continue to speculate about her paternity, Khloe and her mom Kris Jenner have said that her father is Robert Kardashian Sr. The attorney was married to Kris Jenner from 1978 to 1991 and died of cancer in 2003. Jenner commented on Good Morning America, "I was there, right. I gave birth. I know who the dad was. Everything's good. We're all good. People just…get a life."