Enough Is Enough! Khloe Admits It May Be Time To Stop Dating NBA Stars After Tristan Cheating Scandal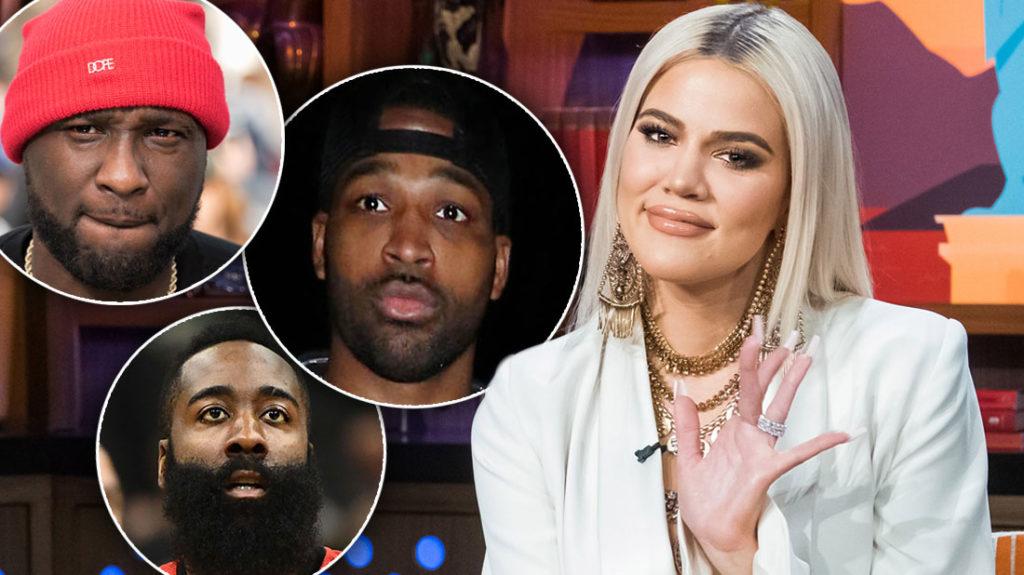 "I do want to ask about this character that you had a baby with," Jimmy, 51, told Khloe, 34, as sisters Kourtney Kardashian and Kim Kardashian smiled awkwardly next to her.
Article continues below advertisement
A source close to the family exclusively told RadarOnline.com that Kim, 38, warned her younger sister to steer clear of sports stars if she's looking to find true love.
"Kim knows all to well what it's like," said the insider. "They seem super attractive at first but they're all total a**holes."
Talking to Jimmy, Khloe said she did "agree" with his advice about giving up on basketball players. After all, it wasn't just Tristan, 28, who broke her heart, but also her ex-husband, Lamar Odom, who nearly died after overdosing in a Las Vegas strip club in 2015.
"I should have listened to my MJ, my grandmother, and start dating like accountants or something like that," joked Khloe.
Apart from Lamar and Tristan, Khloe has also gotten cozy with NBA stars Rashad McCants, Rick Fox, and James Harden. Clearly, none of them worked out, as she is now a single mother to beautiful daughter True Thompson.