'My Family Was Ruined!' Khloe Weeps Over Jordyn & Tristan Cheating Scandal In New 'KUWTK' Trailer
Khloe Kardashian let it all out on the latest Keeping Up With the Kardashians season 16 trailer. In the clip, the star broke down over Tristan Thompson's cheating scandal with former family friend, Jordyn Woods.
"It just sucks it has to be this public. I'm not just a TV show, like this is my life," Khloe, 34, says, hysterically crying in front of the cameras.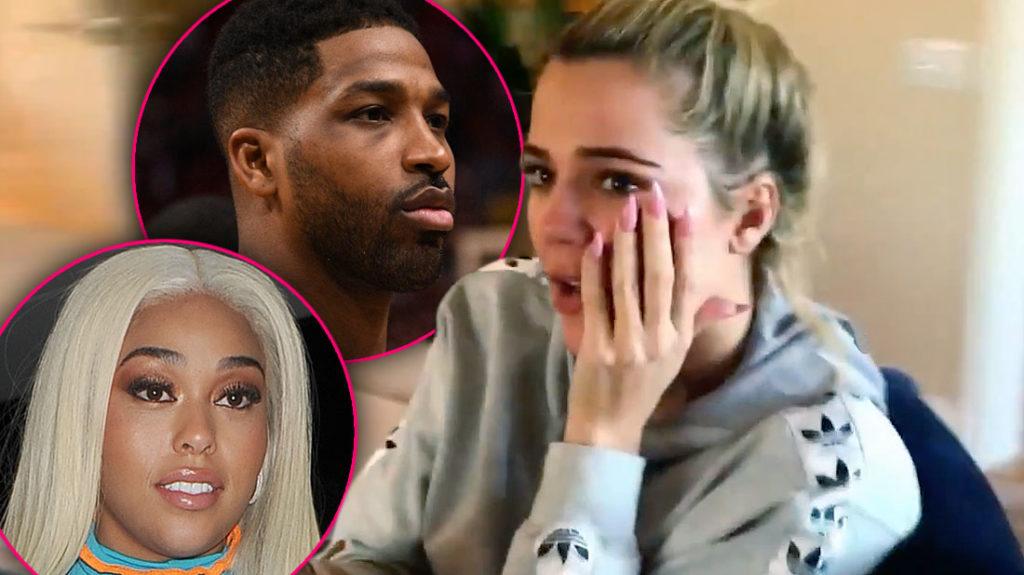 Article continues below advertisement
My family was ruined!" a furious Khloe screams into her phone while sitting in her car.
"Liaaaaaaar!" she screams again, as best friend Malika Haqq holds her back.
RadarOnline.com readers know Tristan, 27, was caught making out with Jordyn, 21, at one of his house parties this February.
Though the model initially denied the PDA session ever happened, she eventually opened up about it on Jada Pinkett's Red Table Talk, setting herself up for backlash from Khloe and her clan, including former "wifey" Kylie Jenner.
During the talk, Jordyn said she never should have gone to the party to begin with, much less gotten drunk enough to kiss her friend's baby daddy.
"You called me and said that you were the watchdog," a furious Khloe says into her phone in the clip.
After Jordyn's interview aired, Khloe called her out on Twitter, slamming her as a "liar" and claiming she never apologized to her for her actions. She also reportedly confronted her following the drama in hopes of finally getting the full truth.
Article continues below advertisement
Though Kylie, 21, has not publicly spoken about her falling out with her longtime BFF, she seemed equally enraged in the latest show teaser.
"You'll put me down just to make yourself not look lame," Kylie angrily says in the video teaser.
During a confessional, Khloe begins to come to terms with the entire scandal.
"Tristan might love me, whatever that means, but he has no respect for me whatsoever," she says, adding that her daughter with him has made it all worth it.
"True is the best thing that's happened to me, ever," says an emotional Khloe.
Next, a bittersweet clip of better times airs. "Cheers to Jordyn and Kylie!" says Kris Jenner with a smile, clearly celebrating the launch of a collaboration between the two former friends.
RadarOnline.com reported Kylie is struggling to cope without her best pal, but is not yet ready to forgive her for what she did to her sister.
"I just hope that there's a light at the end of this tunnel, but I don't see it right now," says Kylie in the KUWTK video.
"We just can't seem to catch a break," says a crying Kris, 63.
"Sometimes the world forgets just to be kind and that we're all going through something. Maybe just be a little more understanding 'cause it fu***ng sucks," adds Khloe while breaking down in tears.
Also in the episode, Kim Kardashian says moving to Chicago may be her "breaking point" while Kendall Jenner complains about how "nothing is private" in their lives. Plus, Kourtney Kardashian reveals she's only been in love with "one" person, referring to baby daddy Scott Disick, who admits he "didn't think he would find happiness again" after their split — until he met girlfriend Sofia Richie.