Ashton Kutcher's Murdered Ex Dated Actor & 4 Other Men Before Death, Roommate Claims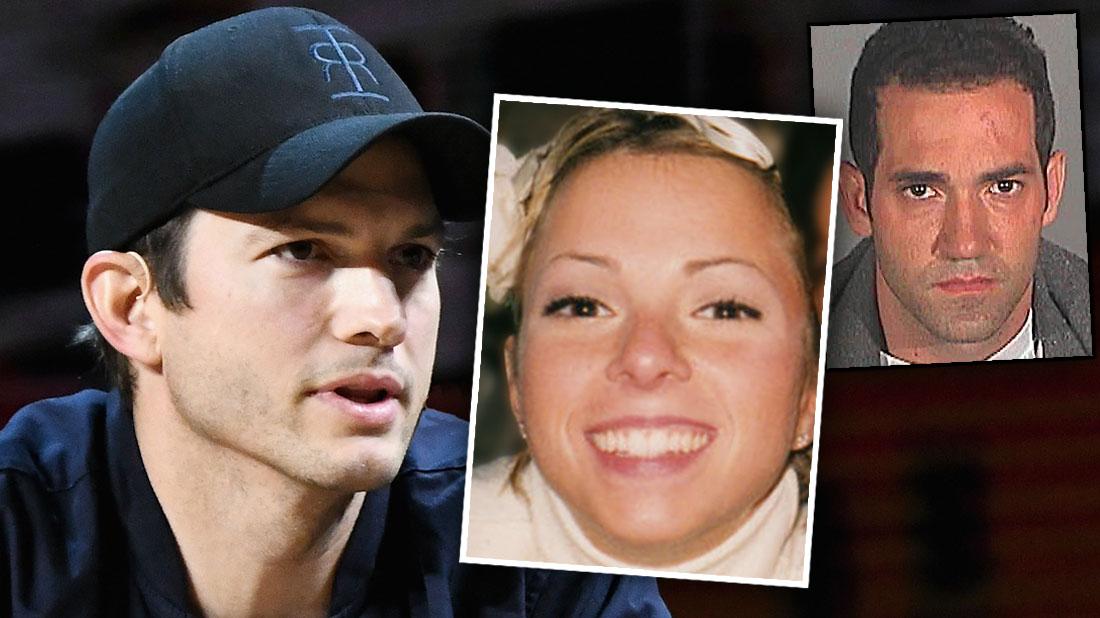 Article continues below advertisement
Michael Garguilo, dubbed the "Hollywood Ripper," is now on trial and accused of killing Ellerin and multiple other women.
Disisto testified that she met Ellerin through their mutual friend, Justin Peterson, and knew her about four months. She was only in the Hollywood apartment for about six weeks before she discovered Ellerin's body in February 2001.
During questioning, prosecutor Garrett Dameron brought up Ellerin's alleged dating history, asking if she knew whether Ellerin was dating multiple men, including Mark Durin and a man named Vince.
Disisto answered yes and explained: "All of this was casual dating."
The prosecutor then asked: "Did she on occasion see an actor named Ashton Kutcher?"
Disisto described that they knew the actor and the two women "went to a party that was thrown by Ashton on New Year's Eve."
During cross examination, defense attorney Dan Nardoni asked Disisto if she told prosecutors and detectives that Ellerin was going out or seeing five men at the same time during January and February 2001.
Article continues below advertisement
"During this time, and I mean this with respect ... Ashley would brag about having sex with these men?" Nardoni asked Disisto, who told him: "In a joking manner."
The defense attorney continued: "On Jan. 3, 2012, you sat with Det.Tom Small and Mr.Akemom a prosecutor and stated Ashley had five partners, and she would brag to having sex with the men just to use them. Do you remember that statement?"
"I recall," she said.
"Because of all of the men coming and going, did that make you feel uncomfortable living in the house?" Nardoni asked.
"Yes. The house itself made me feel uncomfortable. I would call it a vibe. It was very open," noted Disisto.
Nardoni then tried to ask the witness about Ellerin's frequent trips to Las Vegas and whether she knew Ellerin would go there to strip. The prosecution objected, and both sides argued at the bench. Nardoni was not allowed to ask Disito further questions about Ellerin's alleged side job.
Article continues below advertisement
During cross examination, Disisto said Ellerin would regularly misplace her keys. She also said she knew at least three people (her, Ashley, and Peterson) had a copy of their apartment keys, but Mark Durbin also would have a copy because he was the apartment manager.
Disisto testified that Ellerin was "very vivacious, friendly, funny, charming, and very lovely. ... We had joked that we were East Coast people and were kind of tough."
Disisto went on to describe the night she returned home after 10 p.m. on Feb. 21, 2001, but she forgot her keys in her boyfriend's car. She knocked on the door for about two minutes but said Ellerin never answered.
The lights were on in the apartment, and Ellerin's maroon BMW was still parked in front of the apartment. Disisto said she didn't think anything of it because Ellerin sometimes left the lights on, so she left and slept at her boyfriend's apartment that night.
Article continues below advertisement
She described returning home the next morning and finding Ellerin lying across the landing of her bathroom.
"Ashley was the kind of person to joke around and I thought it was paint when I approached her," Disisto said, describing blood on Ellerin's body.
After noticing Ellerin's face was blue and she was dead, Disisto said she ran out of the apartment and went to her car where she then called 911. Disisto said she also called Peterson because he was also friends with Ellerin.
Disisto testified that she never met the alleged killer, Michael Gargiulo, but she did see him two or three times from across the street of their apartment, where there was a dog park. "He had a dog with him one time," Disisto said. "But he was just staring at our house."