Ashton Kutcher's Ex-Girlfriend Was 'Nearly Decapitated' In Brutal Stabbing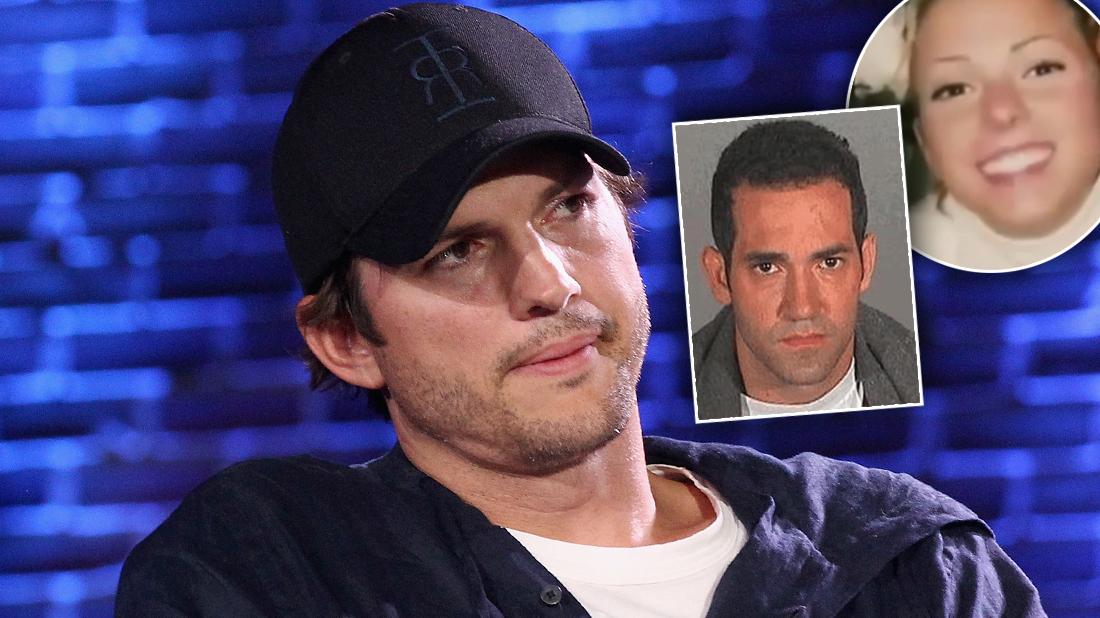 The murder trial for Ashton Kutcher's girlfriend Ashley Ellerin is underway in a Los Angeles court. RadarOnline.com can exclusively reveal the opening statement of the Deputy District Attorney, which includes gruesome details from Ellerin's 2001 murder at the hands of alleged killer Michael Gargiulo.
District Attorney Dan Akemon put up a large poster board during day one of the trial on Thursday, May 2, which featured the smiling faces of Gargiulo's alleged victims Tricia Pacaccio, Ellerin, Michelle Murphy and Maria Bruno.
Article continues below advertisement
"The methodical and systematic slaughter of women by Michael, the boy next door killer, that's what this case is about," Akemon told the court. "What you will hear is Michael Gargiulo for almost 15 years was watching, always watching. His hobby was planning the perfect opportunity to plot and follow women in and around their homes. What you will hear is Tricia Pacaccio, Ashley Ellerin, Michelle Murphy and Maria Bruno were all young, attractive and outgoing. What these women also had in common was they all lived near Gargiulo. He targeted them for murder and he ultimately attacked all of them with a knife."
Akemon then claimed Gargiulo, who owned his own plumbing business, and was a husband and father, lived a "double life."
"He fancied himself as a forensic scientist, and attacked all four women with a knife, killing them… and was able to escaped detection for almost 15 years," he said. "Evidence will show Gargiulo's plan was to kill and to ID a target who lived near him, acquainted himself with that victim. He watched and waited and collected real-time intelligence on the victims… to provide the perfect opportunity in blitz-like knife attacks and escape detection."
Article continues below advertisement
Akemon discussed the "glamorous life" Ellerin lived before her slaying.
"She socialized with the young Hollywood crowd," Akemon said. "Ashley was young and outgoing and soon attracted Gargiulo's attention."
Gargiulo allegedly "inserted himself into Ashley's life."
"He offered to change her car tire, offered to fix the furnace in the basement," Akemon said. "Then he began showing up to ask uninvited and unannounced. One friend saw Gargiulo staring into Ashley's house… and he crashed a party at Ashley's house and fixated on her, which drew her friends' attention. They wondered who he was, why he was there."
Akemon claimed Gargiulo told Ellerin's roommate that the FBI was looking for him for murder.
"On Feb. 21, 2001, weeks after Gargiulo was seen trying to enter her apartment, surveying Ashley coming and going, Ashley was found dead," he continued. "Ashley was found stabbed to death in the hallway. She was stabbed over 47 times. Evidence will show she was attacked from behind, cutting her through and through and nearly decapitating her, indicating it was done by a left-handed perpetrator. Gargiulo is left-handed."
Article continues below advertisement
As RadarOnline.com reported, Kutcher, 31, was listed as a potential witness in the murder trial for his late girlfriend, who was 22 at the time of her death.
Kutcher arrived at her home the night of the murder to pick her up for a Grammys party.
When Ellerin didn't answer the door around 10pm, Kutcher claimed he looked through a window and noticed dark stains on the carpet. He assumed the stains were spilled red wine. He then left and headed to the Hollywood bash.
Gargiulo was arrested and charged with murder in 2008 after DNA linked him to the crime.
The trial is expected to last 6 months.