Ashton Kutcher's Slain Ex-Girlfriend's Father Claims He Saw Suspicious Vehicle Days Before Her Murder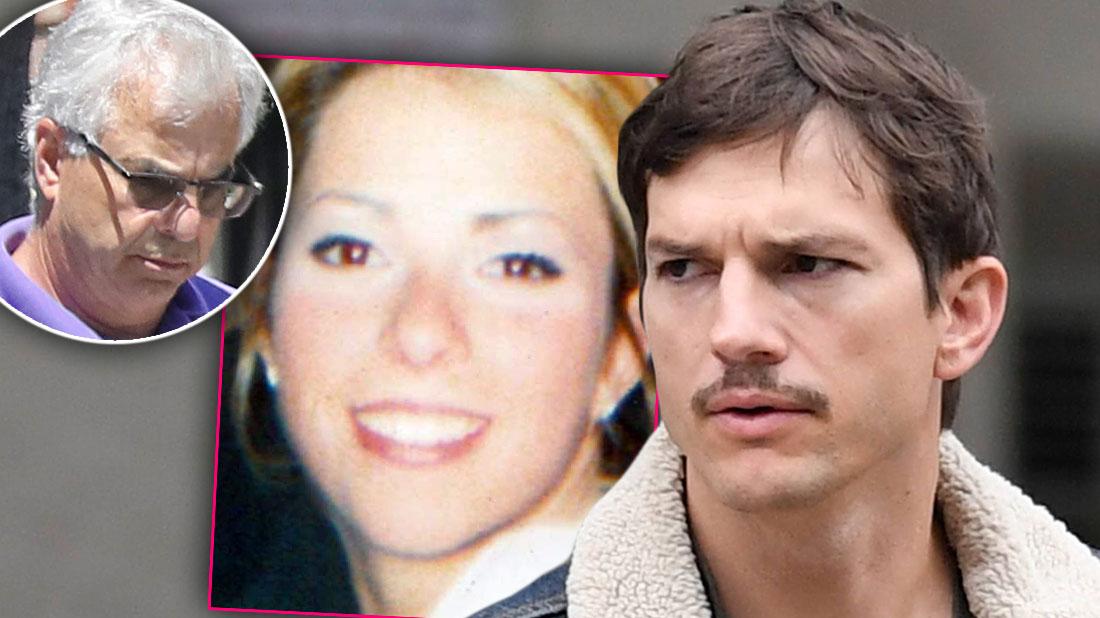 The father of Ashton Kutcher's murdered ex-girlfriend took the stand in Los Angeles court on Monday for an emotional testimony in her alleged killer's trial, RadarOnline.com can exclusively report.
Tragic beauty Ashley Ellerin's father, Michael, told a hushed courtroom he spent a week in his daughter's apartment just days before her February 21, 2001 death, helping the 22-year-old move some belongings from the Los Altos family home to her Hollywood digs.
Article continues below advertisement
"We stayed pretty busy ...feathering her nest,'" Michael said.
That week, he claimed he spotted a suspicious vehicle zoom out of a parking spot across from his daughter's apartment.
He last saw his daughter on the day of her death, when she dropped her beloved father off at LAX around 5 pm for a flight back home.
As Radar readers know, Ashley had plans to hang out with Ashton, then 23, later that night, but she never answered the door when the then rising star rang her bell. The actor claimed he thought he saw wine stains on the floor — though it was later revealed the marks were likely the fashion student's blood.
After Michael testified, he walked out of the court hand-in-hand with his wife, Susan.
A source previously told Radar Ashton will testify in the coming weeks about Ashley's murder.
Prosecutors believe alleged serial killer Michael Gargiulo stabbed Ashley 47 times, nearly decapitating her, while she was home alone.
Now 18 years later, the "Hollywood Ripper" is finally on trial for allegedly killing Ashley and several other young women.
Ashley's dad told The Globe in 2004 that he believes Ashton's failure to alert authorities when his girlfriend didn't answer the door gave the killer a "head-start."
"Because of him, the perpetrator got a 12-hour head-start," Michael said. "His behavior suggests he felt Ashley was a disposable date. Any reasonable gentleman who finds a door not answered and evidence of some kind of a disturbance would call the police."