Former Fling Of Ashton Kutcher's Slain Ex Claims He 'Made Love' To Her On Night Of Murder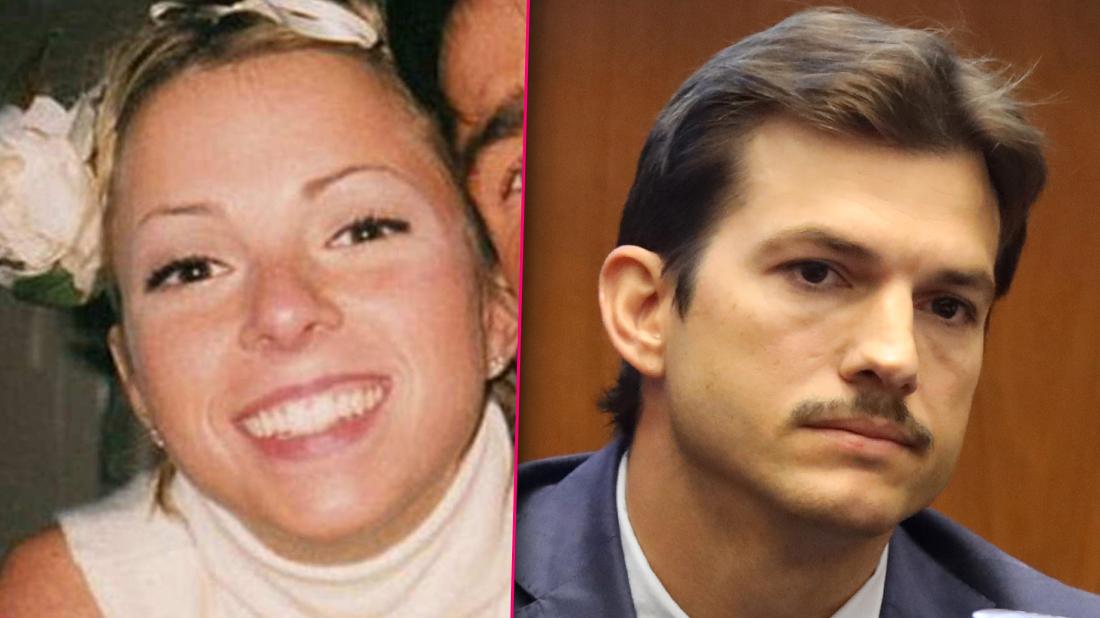 Mark Durbin, the man who managed Ashton Kutcher's ex girlfriend's apartment complex where she was murdered in 2001, said he still has a "connection" to the slain beauty and admitted he "made love" to her on the night she was killed, RadarOnline.com can exclusively reveal.
During his nearly three hours of an emotional testimony on Wednesday, May 29, Durbin wiped tears from his eyes when he testified that he had intercourse with Ashley Ellerin on Feb. 21, 2001 — the night before the blonde beauty was found stabbed 47 times inside her Hollywood apartment.
Article continues below advertisement
At the time, Durbin said he was also in a relationship with another woman, but had become intimate with Ellerin, who lived in the apartment that he managed. Durbin was called as one of the prosecution witness in the murder trial of Michael Gargiulo, who has been charged with Ellerin's murder, as well as the murder of two other women, and an attempted murder of another woman.
Durbin said what started off as a professional relationship morphed into a friendship that then turned physical a few months after Ellerin moved into the apartment he managed.
"I told her I was really confused and torn with what was going on," Durbin said as he wiped tears from his face with a tissue. "I was in a relationship and had been for some time. While we were not engaged, I was committed to that prior to my involvement with Ashely. But I had very strong feelings for Ashley and I was very torn."
When prosecutor Daniel Akemon asked if his thoughts have changed for Ellerin, Durbin said yes because he is now married to his then girlfriend, but Durbin added, "My emotional feelings (for Ellerin) ... not at all."
Article continues below advertisement
"It started off innocently enough," Durbin said about his tryst with Ellerin that night in February 2001. "I remember I was looking at some art in her bedroom and was trying to leave a couple of times. There was a couple of times when she grabbed me and it was affectionate. I told her, 'What's the rush ... I'm trying to figure this out.' I tried to leave several times ... and we ended up in her bedroom. I kind of got the impression that she was touched ... that I wasn't trying to attack her ... meaning I wasn't trying to kiss her. At one point we looked at each other's eyes and, you know, we started kissing. ... I think as we started to get intimate, I started to break it up, but we ended up continuing on ... to making love."
Durbin testified he was with Ashley for about 15 to 30 minutes because his girlfriend was supposed to come home at around 8 p.m. He said he felt the pressure to leave, but Ellerin asked him to stay. Durbin said he ended up leaving Ellerin's apartment at about 8:15 p.m.
At around 9 or 10 p.m. that night, Durbin said he remembers seeing a man walking to and from the front walkway of Ellerin's apartment. Durbin said he could not identify the man.
Article continues below advertisement
Earlier during the day in court, Ashton Kutcher testified that he went to Ellerin's home and knocked on her door and even peeked into one of her windows that night because he was supposed to pick up Ellerin for a "casual" date. Ellerin never answered her door, but all of the lights were on inside her apartment, Kutcher testified.
Kutcher said when he looked into the window he saw what looked like spilled wine on the floor inside of Ellerin's apartment, but "didn't think anything of it" and left since Ellerin never came to the door.
When the prosecutor showed Durbin his phone records that showed six calls he made that night, a tearful Durbin said, "I know those calls were to her. ... I remember because I wasn't able to get through to her."
However, when asked during cross examination by defense attorney Dale Rubin about a phone call he made at about 1:14 a.m., Durbin said he was not sure whose number it was.
"I don't recognize that number because it's been so long," Durbin said. "I don't know if that was (Ashley's) or my girlfriend's."
Article continues below advertisement
"But on the evening of Feb. 21, 2001 you were with your girlfriend ... You just got done telling the prosecutor that those numbers were calls to Ms. Ellerin, correct," Rubin asked.
The judge then stopped Durbin's testimony. Outside the presence of the jury, the judge said they will look over the court reporter's notes to clarify that portion of Durbin's testimony.
Durbin also testified that Gargiulo had been inside the basement of Ellerin's apartment to look at the broken furnace. Gargiulo was an air conditioning and heating repair man by trade.
During that meeting, Durbin said Ellerin was also there in the basement. Durbin testified that when he saw Gargiulo shortly after Ellerin's death, Durbin said he called Gargiulo by his first name.
"He said he wasn't Michael," Durbin said. When he asked Gargiulo if he was the man who had previously come into Ellerin's apartment to look at the broken furnace, Durbin testified that Gargiulo responded, "What house?"
Article continues below advertisement
On Wednesday, another man, Todd Jackson, testified he heard a female screaming in the direction of Ellerin's apartment the night of Ellerin's murder. Jackson testified he was walking his dog at a dog park across the street from Ellerin's apartment at about 8:20 p.m. when he heard the screams.
Jackson added he did not see anyone in the apartment, only that Ellerin's lights in the apartment were "lit up"
Gargiulo's murder trial is expected to last six months. Stay with RadarOnline.com for more details in the case.