Andy Snubbed! Cohen Not Invited To Met Gala Without Famous Pal Sarah Jessica Parker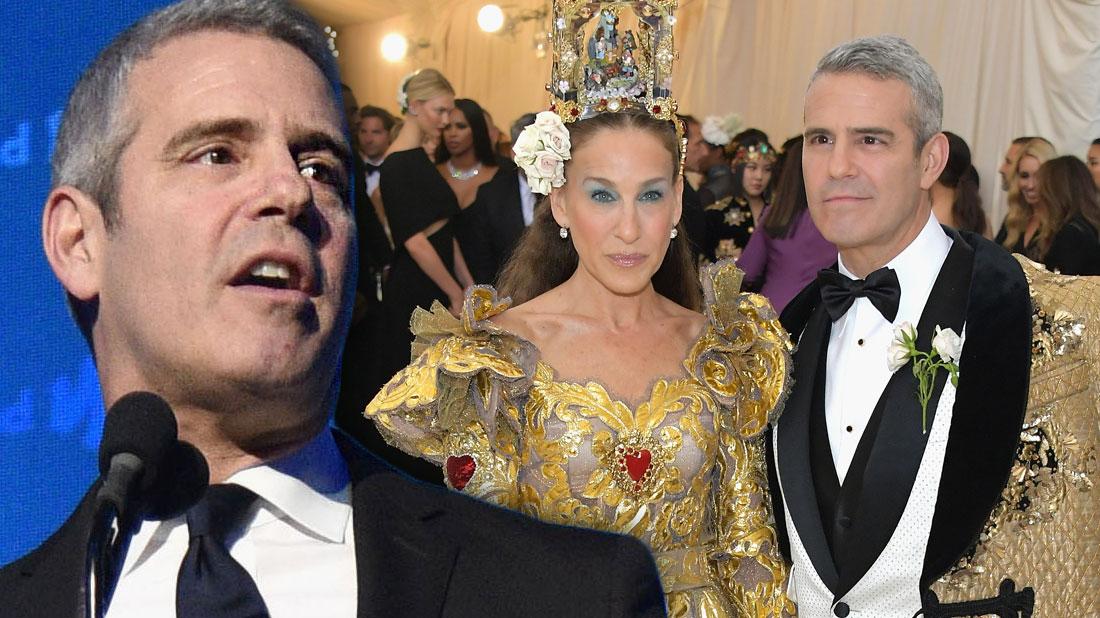 Sarah Jessica Parker was noticeably missing from this year's Met Gala, and as a consequence, so was her famous plus-one, Andy Cohen.
As RadarOnline.com has learned, the Sex and the City actress couldn't make it to the luxurious ball, so Vogue editor Anna Wintour didn't invite Cohen!
"Basically Andy is Sarah's plus one. She is such a big deal in the fashion community that she gets to bring a guest and Andy is lucky enough to have her drag him along. However, when Sarah can't attend, they don't invite Andy and he is not happy about it," a source told Straight Shuter.
Article continues below advertisement
In his podcast, "Straight Shuter: Naughty But Nice," Rob Shuter dropped all the details about the alleged snub.
"Andy thinks of himself as a huge celebrity. After attending the ball for so many years with SJP, he had forgotten that the only reason he was going was because of her," continued the insider. "Andy started to think of himself as part of the fashion club and was horrified to be slapped back into his place when Sarah couldn't attend."
the sources added that since Wintour is, of course, the one who approves all the guests, Cohen was not even on her radar. She has never allowed a single Real Housewife to attend the gala and is not a fan of Bravo. She also doesn't really know who Cohen is, apart from being the annoying friend Parker always brings to accompany her!
Before the 2019 Met Gala, Cohen tried to explain why he would not be attending.
"She's on a plane somewhere, and I have to work," Cohen told Entertainment Tonight on Saturday night. "We are not going."
When interviewer Keltie Knight said the event wouldn't be the same without him, Cohen replied: "Well, guess what? Tell Anna!"