A-Rod Details Intense Starvation Diet Ahead Of Met Gala To Look Good Next To Fiancee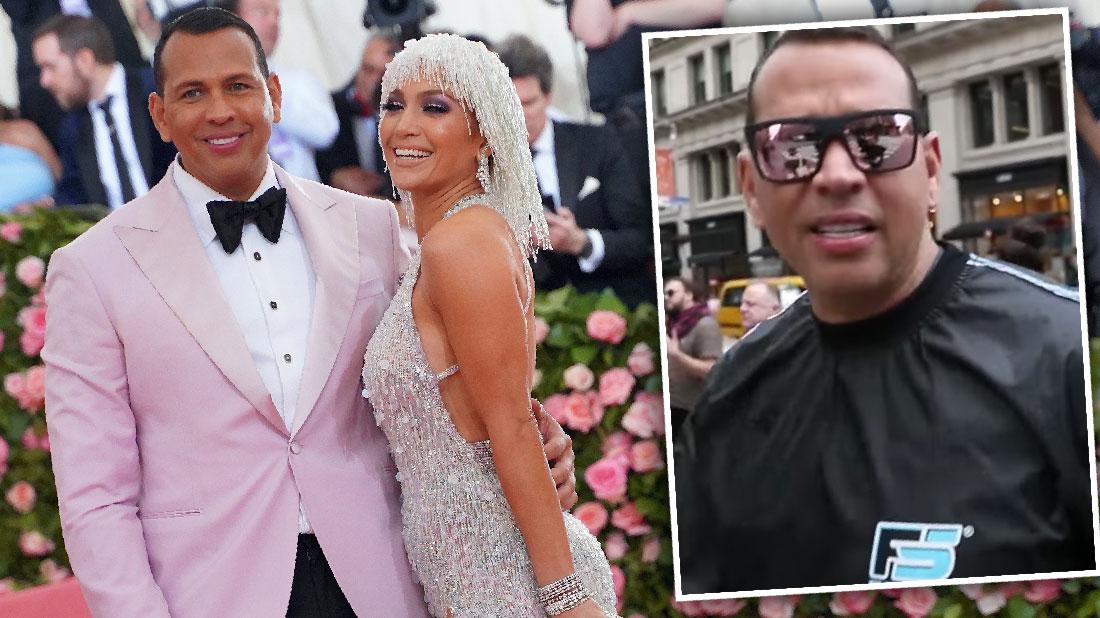 Have you ever wondered what it would be like to prepare for a red carpet event if your date is the hot and fit Jennifer Lopez? RadarOnline.com has all the answers!
In fiance Alex Rodriguez's most recent YouTube blog, "I Almost Missed The Met Gala," the former baseball professional documented the intense workout regimen and starvation diet he went on "not to look fat" along his wife- to-be at the 2019 Met Gala.
Article continues below advertisement
With a goal to drop four tuxedo sizes - from a size 48 to 44 - in two days, the New Yorker restricted himself to a no carbs and sugar diet while sticking to an extreme exercise routine that included jogging, running stairs, doing yoga twice a day, and wearing a sauna suit. He also fasted 24 hours on the actual day of the Met Gala.
"I have this crazy pink tuxedo that Jennifer and Versace is making me wear, and I need to lose exactly 6.5 lbs," the baseball legend said to the camera.
Despite his determination, however, there were obstacles along the way. The 43 year old admitted he was "so hungry" and confessed to J-Lo that he felt "terrible," but he still managed to accomplish his goal of losing 6.5 lbs and looked quite dapper in his pink Versace tuxedo.
A-Rod's reward to himself: Pizza!
"I can't wait for an hour after the Met Ball," he said. "We are going to go down to the hood and have our best pizza. I can not wait, I'm going to eat an entire pizza."