Has Famed Aviator Amelia Earhart's Plane Wreck Finally Been Found?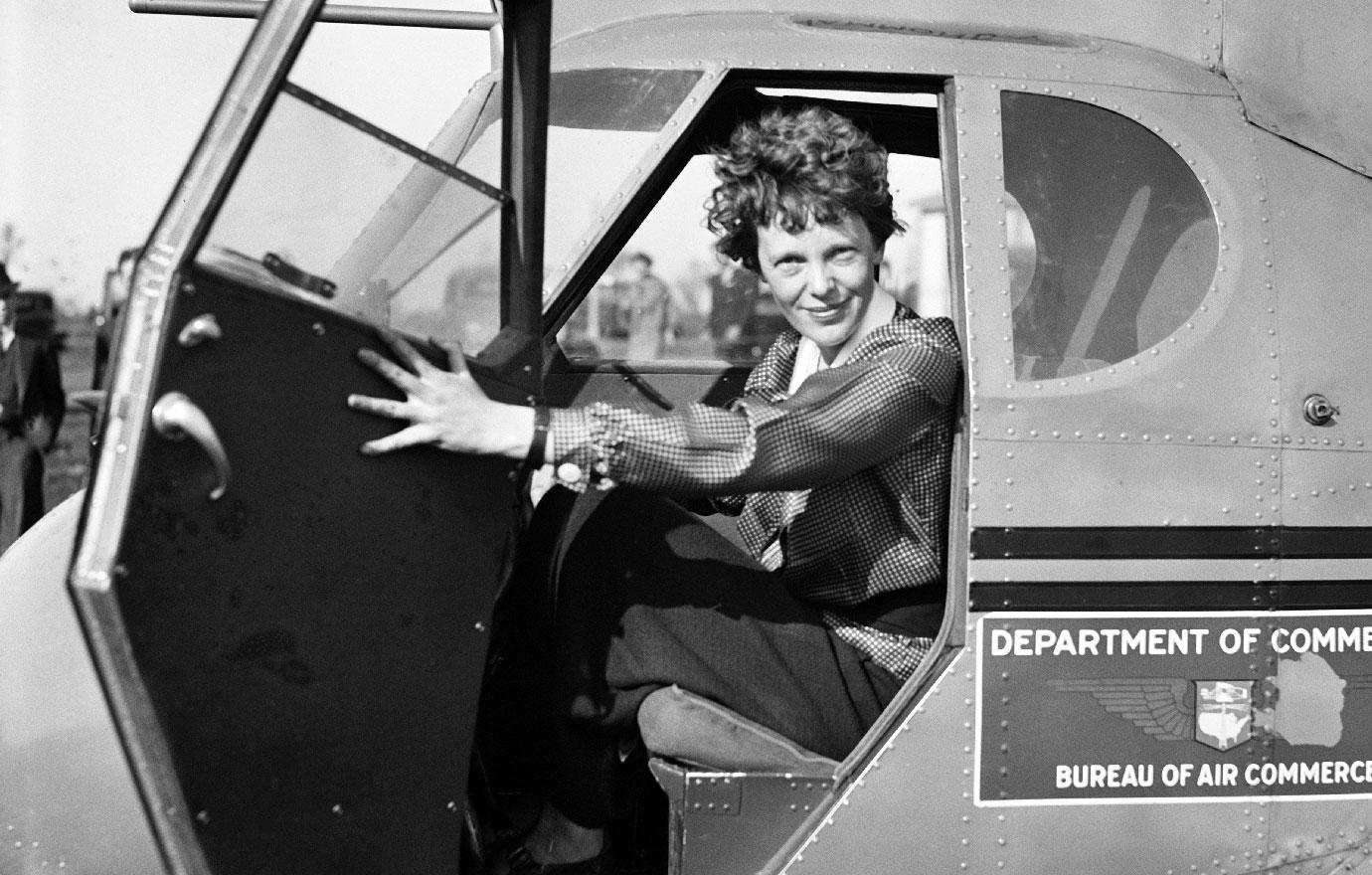 Famed pilot Amelia Earhart's plane disappeared somewhere in the Pacific Ocean in 1937.
Neither her plane nor her body has ever been found—but now, divers near an island in Papua, New Guinea have discovered glass under water that they believe could be part of Earhart's landing lights.
Earhart and her navigator vanished while trying to make a circumnavigational flight of the globe.
For years, fans of the brave female aviator, who was 39 when she disappeared, have hoped to learn what really happened to her.
Article continues below advertisement
Divers studying wreckage off the coast of Buka Island, 100 feet below the ocean surface, think a piece of glass looks like it might have come from Earhart's Lockheed Electra 10E.
Bill Snavely of Project Blue Angel, which launched the dive, said that the Buka Island wreck they've found was directly on her flight path and it was never previously searched.
"What we found so far is consistent with the plane she flew," he said.
Snavely's theory is that Earhart and her navigator Fred Noonan flew for about 12 hours. The researcher thinks she may have decided to turn back during her journey when low on fuel.
Blue Angel's PR manager Jill Meyers added, "Amelia's Electra had specific modifications done to it for her specific journey, and the fact some of those unique modifications appear to be verified in the wreckage that's been found, we really do believe it's very likely this is the real thing."
Article continues below advertisement
However, the researchers were cautious, also noting, "We want to stress that this apparent aircraft debris field may not end up being that of Amelia Earhart's Electra."
The investigators said that a local Pacific Islander claimed to have witnessed an airplane crash at the site around 1937.
"This crash site may indeed hold the clues to solving one of the greatest mysteries of all time," Snaveley said.
"Either way, we hope to find out who lost their lives in this crash and give their families closure."
The Project's members have been studying the site for 13 years.
The wreck site has been gradually eroded by years of rough water and earthquakes, making it difficult to get a definitive answer if it's connected to Earhart.
Various theories have been floated regarding her disappearance.
One wild story covered on the Nat Geo Channel's series Undiscovered History claimed that Earhart survived the world flight, moved to New Jersey, changed her name, remarried and lived under an assumed name!
Article continues below advertisement
Another theory is that she died a castaway after landing her plane on the remote island of Nikumaroro, a coral atoll 1,200 miles from the Marshall Islands.
Some 13 human bones were found on Nikumaroro, also known as Gardner Island, three years after Earhart's disappearance.
Early in 2018, a Tennessee researcher contended that the bones found on Nikumaroro are 99 percent likely to be those of the missing pilot.
But nothing definitive has ever been proven about Earhart's fate.
She was the first woman to fly alone across the Atlantic Ocean and might have been the first to fly around the world had her plane not vanished over the Pacific Ocean.
We pay for juicy info! Do you have a story for RadarOnline.com? Email us at tips@radaronline.com, or call us at (866) ON-RADAR (667-2327) any time, day or night.