Earhart Mystery Solved? Bones Found In Pacific Ocean 'Likely Belong To Amelia'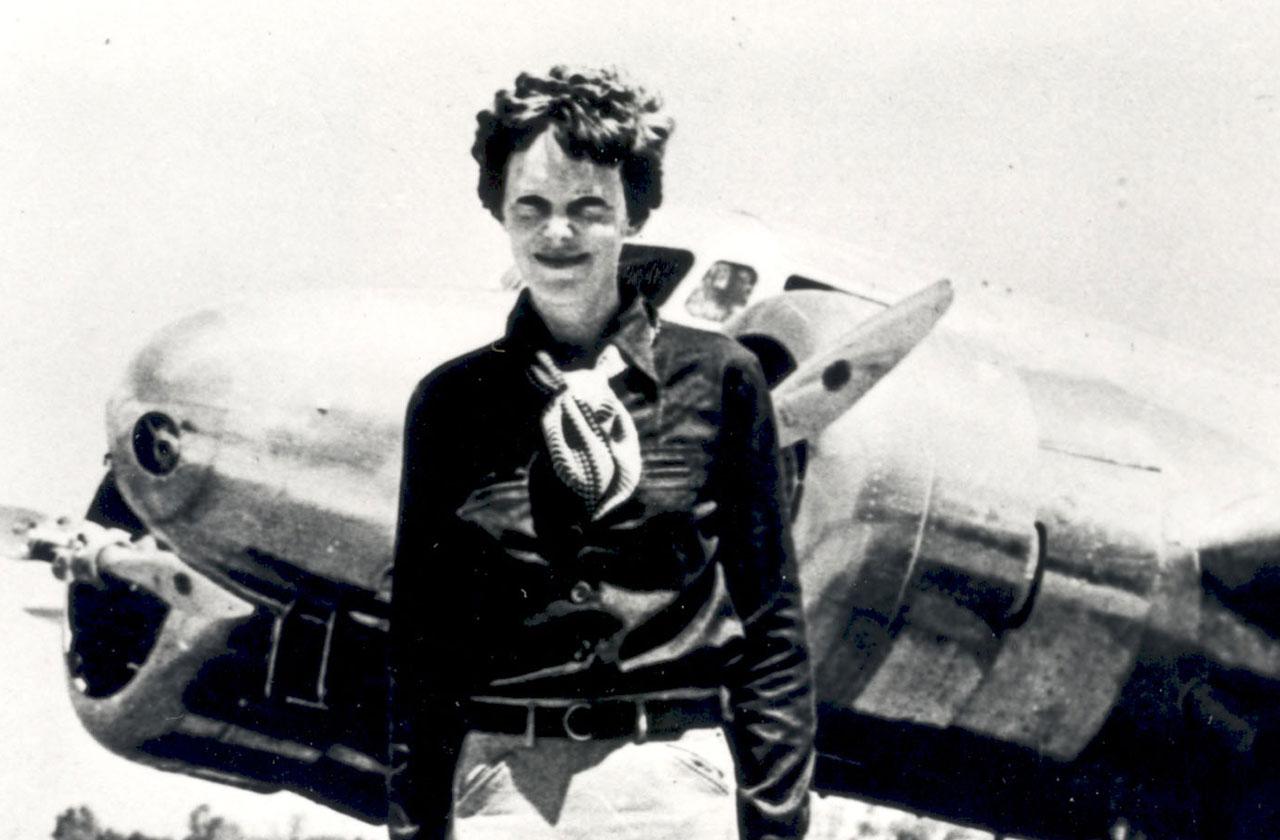 The decades long mystery of what happened to Amelia Earhart might finally be solved. A Tennessee researcher says bones found on a remote island in the South Pacific are 99% likely to be those of the missing pilot.
Richard Jantz, director emeritus of the University of Tennessee's Forensic Anthropology Center, re-examined seven bone measurements from skeletal remains first found in 1940, on the remote Pacific Island of Nikumaroro.
Article continues below advertisement
When the bones were first examined nearly 80 years ago, physician D. W. Hoodless concluded they belonged to a man. But Jantz says advancements in technology now dispute that finding.
"There are many examples of erroneous assessments by anthropologists of the period," Jantz said in a new study published in the journal Forensic Anthropology. "We can agree that Hoodless may have done as well as most analysts of the time could have done, but this does not mean his analysis was correct."
The bones were first uncovered by a British expedition exploring the island for settlement. After discovering a human skull, a search of the area resulted in the discovery of several other bones and part of what appeared to be a woman's shoe.
The initial investigation of the bones deduced they must have belonged to a man, because of how big and tall they were. There was no way they could belong to the average woman of the day. But Earhart, at 5 feet 7 to 5 feet 8, was several inches taller than the average woman.
Article continues below advertisement
"When Hoodless conducted his analysis, forensic osteology was not yet a well-developed discipline. Evaluating his methods with reference to modern data and methods suggests that they were inadequate to his task; this is particularly the case with his sexing method," Jantz wrote in his report. "Therefore, his sex assessment of the Nikumaroro bones cannot be assumed to be correct."
Earhart was the first woman to fly alone across the Atlantic Ocean and might have been the first to fly around the world had her plane not vanished over the Pacific Ocean in 1937.
Do you think the mystery has been solved? Let us know in the comments section.
We pay for juicy info! Do you have a story for RadarOnline.com? Email us at tips@radaronline.com, or call us at (866) ON-RADAR (667-2327) any time, day or night.