Bristol Palin's Baby Daddy Dakota Accuses Her Of Faking Drama For 'TMOG' Cameras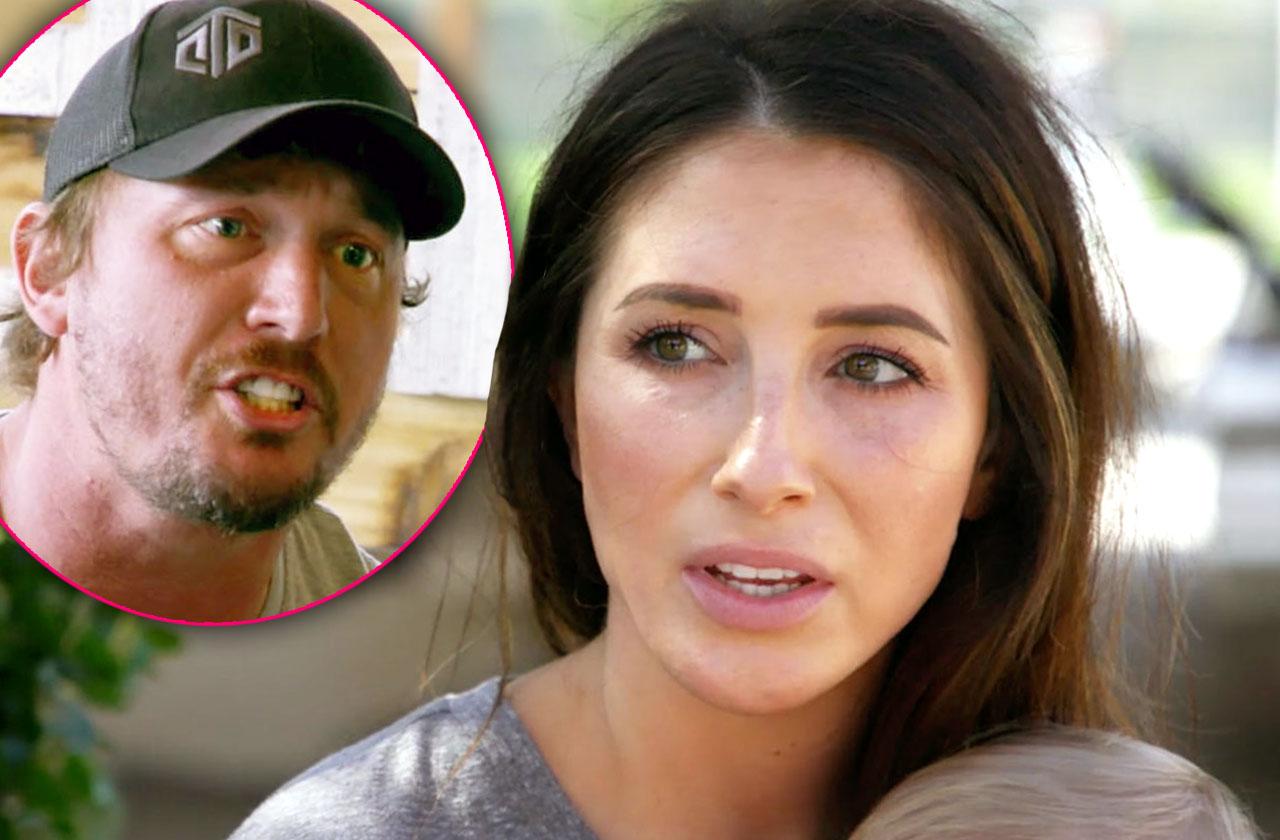 Bristol Palin tries to resolve her issues with baby daddy Dakota Meyer on this week's episode. But instead of working on their relationship, they fight even more! Meyer accused his ex-wife of starting drama for Teen Mom OG cameras.
On this week's episode, Palin reached out to Meyer to work on their co-parenting relationship after they slammed each other over social media.
"When you're sitting here bashing the mother of your kids, that's hurting your kids," she said to a producer. "Our relationship has been over for a long time so there should not be any hurt feelings. I've already gone through this with Levi Johnston."
Article continues below advertisement
But Meyer wasn't a fan of the idea, as he claimed their co-parenting relationship is fine.
"The girls are fine, the girls are happy," he said. "The schedules are the same, it's week on, week off. What do we want to sit down and talk about?"
She responded, "I know there has been a lot of hurt and pettiness on both of our behalf. I want to get off on a different foot so we could get along for our girls."
But Meyer then accused her of only wanting to talk for the show.
"Pick up the phone or text me when theirs not cameras around," he said. "Show me you're going to have genuine intentions and it ain't just for the show to start some drama."
But she said she wants to do it on camera so they have a "level of accountability."
After agreeing to meet with Palin, he vented to a producer, "She's more worried about the public opinion than she is about let's get in there and be parents to the kids. That's what the show has done to her. She's more focused on the show and her image than she is about what's in the best interest of the kids. This is the pettiness I have to look forward to forever."
Article continues below advertisement
Also on the episode, Tyler Baltierra told his pregnant wife Catelynn Lowell that the house is almost ready for him to move into. As RadarOnline.com readers know, Baltierra asked his wife to go on a month-long separation to work on their issues separately.
"We all need personal space sometimes," Baltierra told his wife following couple's counseling.
But she responded, "I don't want this personal time and space going on every few years. It doesn't mean people have to live separately multiple times a year. It's confusing for me and it doesn't make sense."
She then told Baltierra that she wants to continue the conversation in therapy because she doesn't want to be "triggered."
"I get scared," she said. "I'm a normal human. I wanted to know after these 30 days am I coming there and living with you? Or after these 30 days now, 'I want a divorce?' If you're doing this to get away then tell me we're over with if the heartbreak is going to be there in the end."
Article continues below advertisement
Maci Bookout went through a scary experience on this week's episode, as she learned her daughter Jayde would have to undergo surgery.
"She needs to have her tonsils removed," her husband McKinney explained. "Her airway is the size of a tip of a pen when it should be the tip of a thumb at her age. She's having trouble breathing and I think that's one of the reasons why she doesn't sleep through the night. They said it's nothing to worry about. They said this needs to happen soon."
But Bookout was worried, as her daughter is only 3 years old.
"We don't know how her body is going to react to anesthesia," she said. "That's a big deal. It's scary."
Fortunately, Jayde was fine following the procedure.
Also on the episode, Amber Portwood revealed she is suffering from depression again after having an anxiety attack.
She explained of how her baby daddy Andrew Glennon deals with her mental health issues, "He's really supportive. I smile because I'm happy. But then I'm back to whatever feeling it was before. I don't know how he feels about that. With Andrew and people who don't have borderline or bipolar disorder it's hard for them to understand. It's not really for them to understand... it's for them to be there for you and that's what he does."
Article continues below advertisement
Portwood later revealed that she was diagnosed with post-pardum depression. Although Glennon encourages her to join a support group, she shot the idea down.
Portwood's first baby daddy, Gary Shirley, finally finds his father with the help of a private investigator after years of searching for him.
And finally, Cheyenne Floyd celebrated her birthday with friends and baby daddy Cory Wharton. Although they were starting to develop romantic feelings for each other, their progress got ruined when Floyd ran into an ex-boyfriend at her party.
"Cory is like this is getting weird… I know he's texting you," Floyd told her friends. "Cory was so mad."
When she talked to Wharton about it afterwards, he told her, "We shouldn't go to clubs together anymore. I don't think that line should be crossed."
Teen Mom OG airs Mondays at 9/8c on MTV.
We pay for juicy info! Do you have a story for RadarOnline.com? Email us at tips@radaronline.com, or call us at 800-344-9598 any time, day or night.
For the latest Teen Mom news subscribe to our podcast 'Teen Mom Time' below!