Mary Jo Buttafuoco Forgives Amy Fisher For Nearly Shooting Her To Death - Details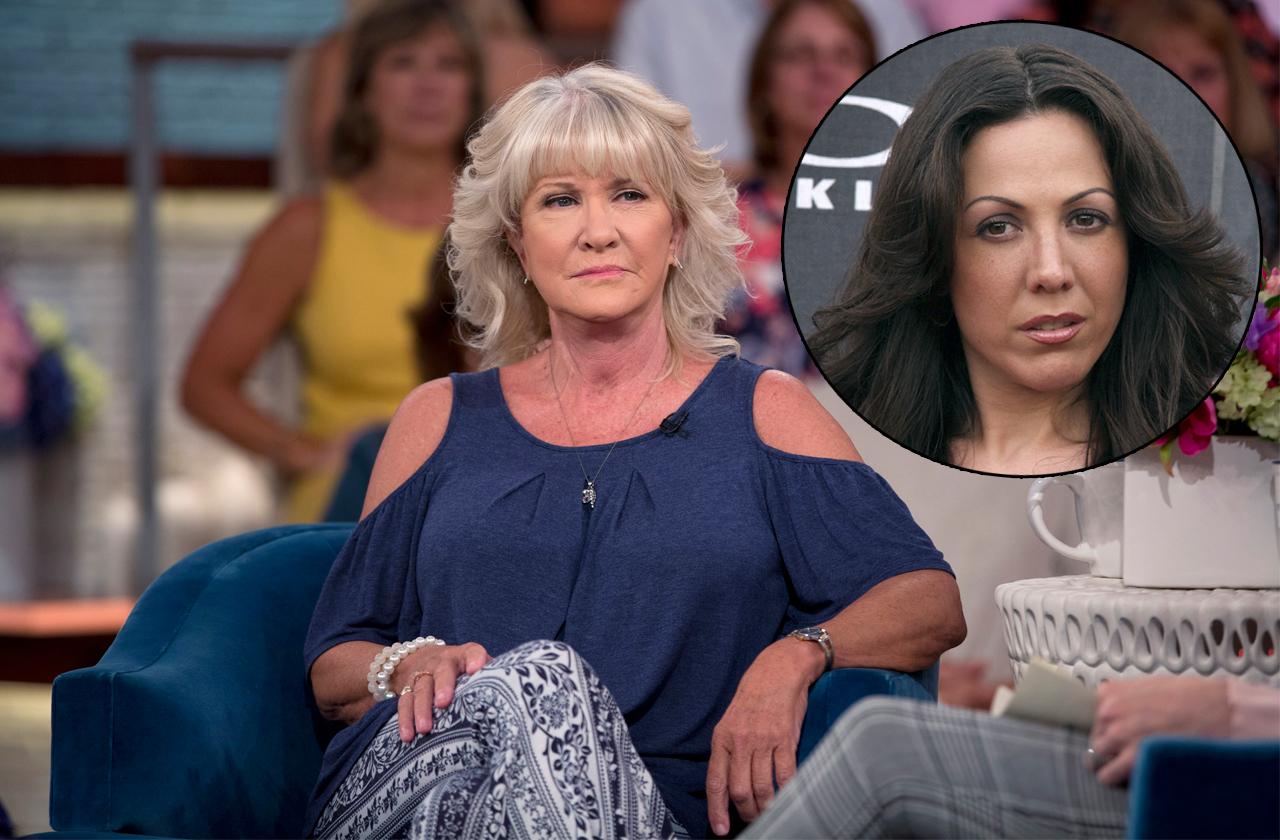 Mary Jo Buttafuoco has forgiven Amy Fisher for nearly shooting her to death.
The incident shocked America 26-years-ago after her husband Joey Buttafuoco's mistress gunned her down aged only 16.
She told Fox News: "This gun came out of nowhere.
"I didn't see a gun, I didn't know Amy had a gun. I had no idea.
"I just felt this explosion, like somebody had a baseball bat and just swung it as hard as they could in the side of my head. That's what I felt.
Article continues below advertisement
But now she is finally ready to move on – Fisher was convicted and sentenced to prison, where she spent seven years behind bars.
She revealed: "For a long time I hated her.
"I hated what she did, I hated that she came to my house, interrupted my life. The audacity of this punk to come and do this.
"The medication would shut me up… Then you get the anger again. In between, there'd be bouts of being OK. I had children to think of, so I never let them see me like that.
Article continues below advertisement
"It was after seven years I went to the Betty Ford Center because I was addicted. I was addicted to these drugs and I wanted to get off them.
"I had survived this gunshot wound, but I was now a drug addict if you will."
However, it was during a stint in rehab that she finally managed to put the past in its place.
"It was kind of there that through the program they said to me, "You know, Mary, you survived",' she said.
"You're alive. Now, what do you want to do for the rest of your life? Are you going to feel like this for the rest of your life?'
"I sobered up and I realized, "You're right… I can't feel like this anymore. I just can't… I got to let you out of my head. I got to let you go because you're killing me again all over again… It sounds so cliche… "
"But It's just a process that when you have something like this, you have to move forward. To move forward you have to forgive. You have to."
Article continues below advertisement
The two women and Joey Buttafuoco notoriously met back in 2007 for an interview with Entertainment Tonight but have never again been in the same room.
And Mary Jo believes she did what she did because 'she's insane.'
She added: "She's crazy. She's a narcissist. Why? … She didn't know me.
"Came to my home and lured me out of my home and then shot me because she was having an affair with my husband.
"I guess he didn't want it anymore. He was done. He had done his thing with her… and he was like, "Listen… It's not for me."
"So she started to focus her attention on me. She had been stalking me and she had hired other people to shoot me.
"I knew none of this. None of this. What made her snap? You'd have to ask her that. She just did, didn't she? She tried to kill me."
We pay for juicy info! Do you have a story for RadarOnline.com? Email us at tips@radaronline.com, or call us at (866) ON-RADAR (667-2327) any time, day or night.