Keeping Up With Kim Kardashian: Kylie Jenner's Plastic Surgery Timeline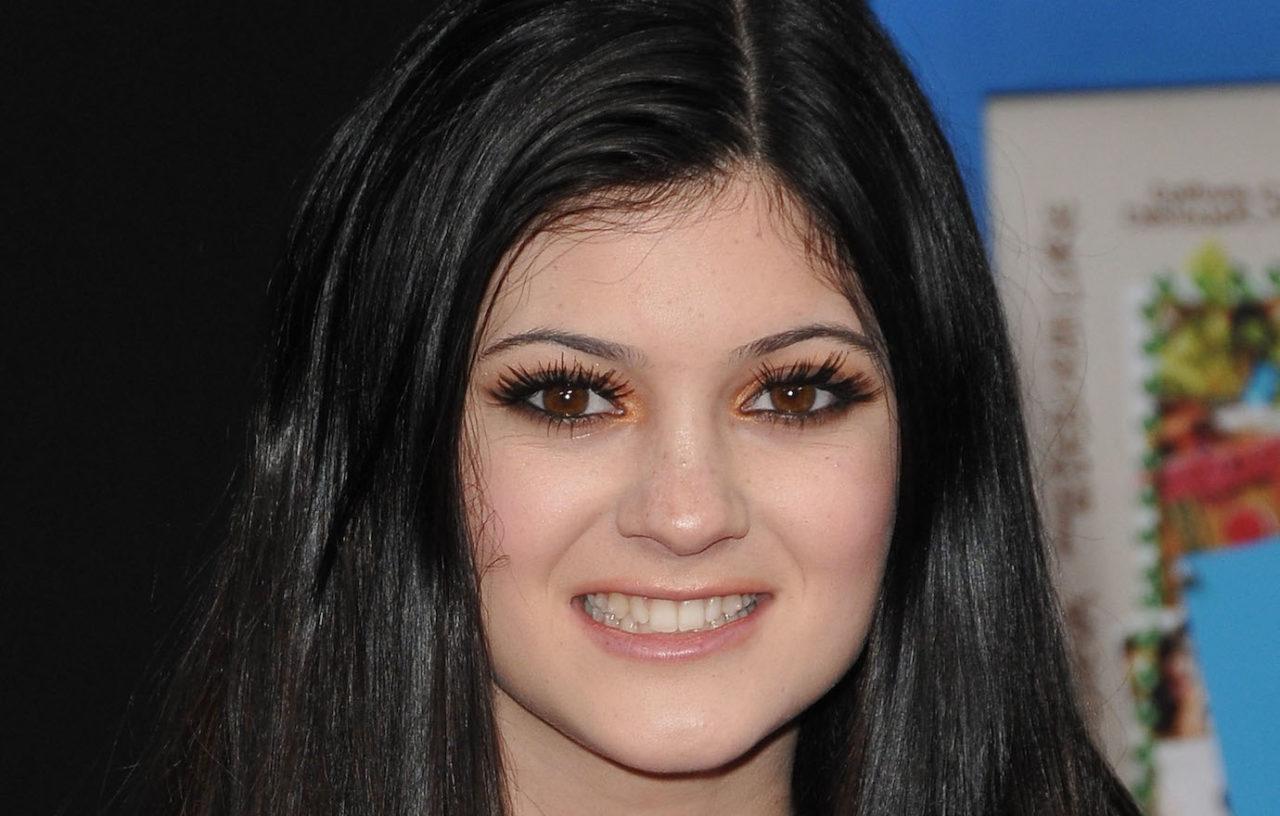 may not bear the Kardashian name but she still dominates her fandom the way only a Kardashian can. After all, she's had a lot of practice having been in the spotlight since she was 10-years-old and a regular fixture on Keeping Up With The Kardashians. Like most teenagers, Jenner definitely had an awkward stage, who can forget her once pale and freckled baby face? But then Jenner started wearing makeup and her appearance began to dramatically change in more ways than one.
Article continues below advertisement
MORE: KYLIE JENNER BIGGEST SECRETS AND SCANDALS
Rumors have been swirling that sexy Kylie Jenner went under the knife at the tender age of 16. As a teen she had a relatively straight figure, round face, and thin lips, but being in such close proximity to her full-lipped, full-figured glamazon sisters clearly had an effect, causing much speculation that she enhanced her appearance with lots of surgical help. Take a look at Jenner's road to plastic perfection and see how her body and face has changed...and decide for yourself.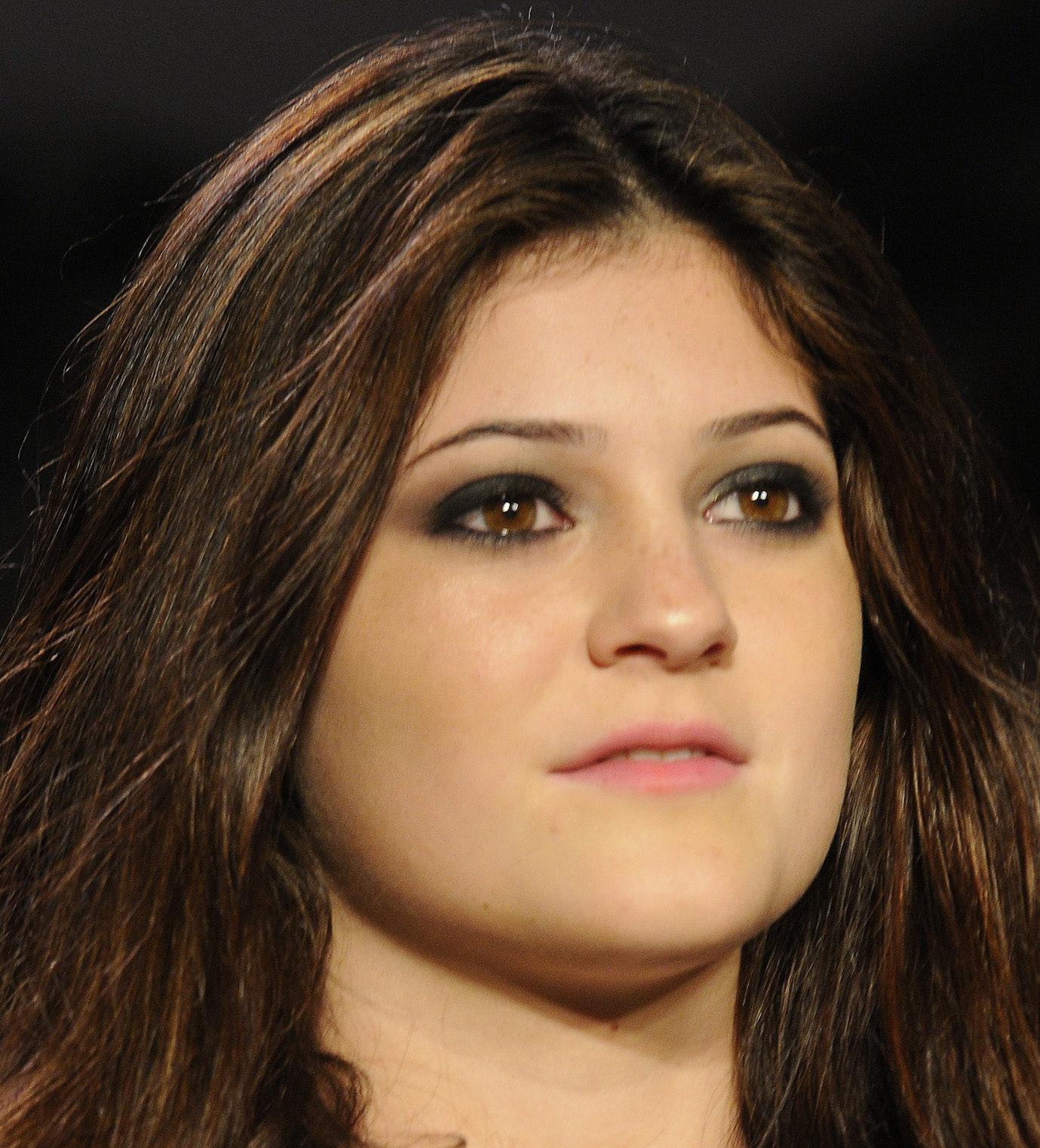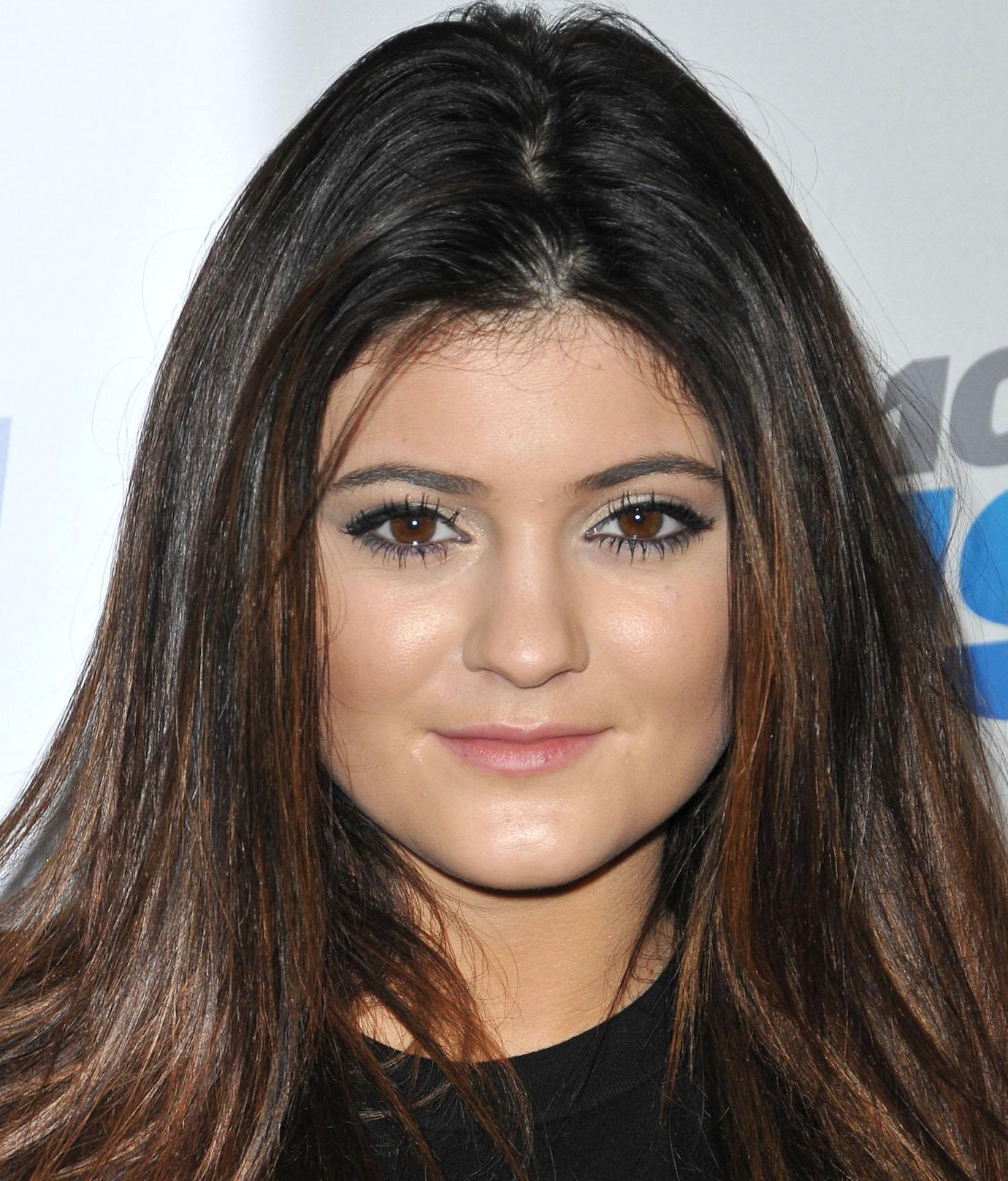 Jenner had everyone screaming plastic surgery when she was seen with a completely different face in 2014. From November 2013 to May 2014 she got a more pronounced chin that plastic surgeons say is a result of jaw lining shaving and a chin implant. Along with her new chin, she had a new nose, different eyebrows and her lips went from nonexistent to huge balloons.
Article continues below advertisement
Anthony Youn, M.D. of Youn Plastic Surgery talked to RadarOnline.com exclusively in 2014 and said it appeared that Jenner was trying to reach her ultimate goal of looking like Kim Kardashian. He also gave his professional opinion on the work she was having done to her face.
He explained, "Her eyebrows are more arched and elevated, a possible consequence of Botox injections into her forehead and around her eyes." He continued, "Her nose looks thinner and more refined, possibly from a subtle rhinoplasty."
"Her lips appear to have enlarged dramatically. I suspect this could be from multiple injections of a filler like Juvederm." Take a look at the pictures and see if you agree with the doctor!
NOVEMBER 2013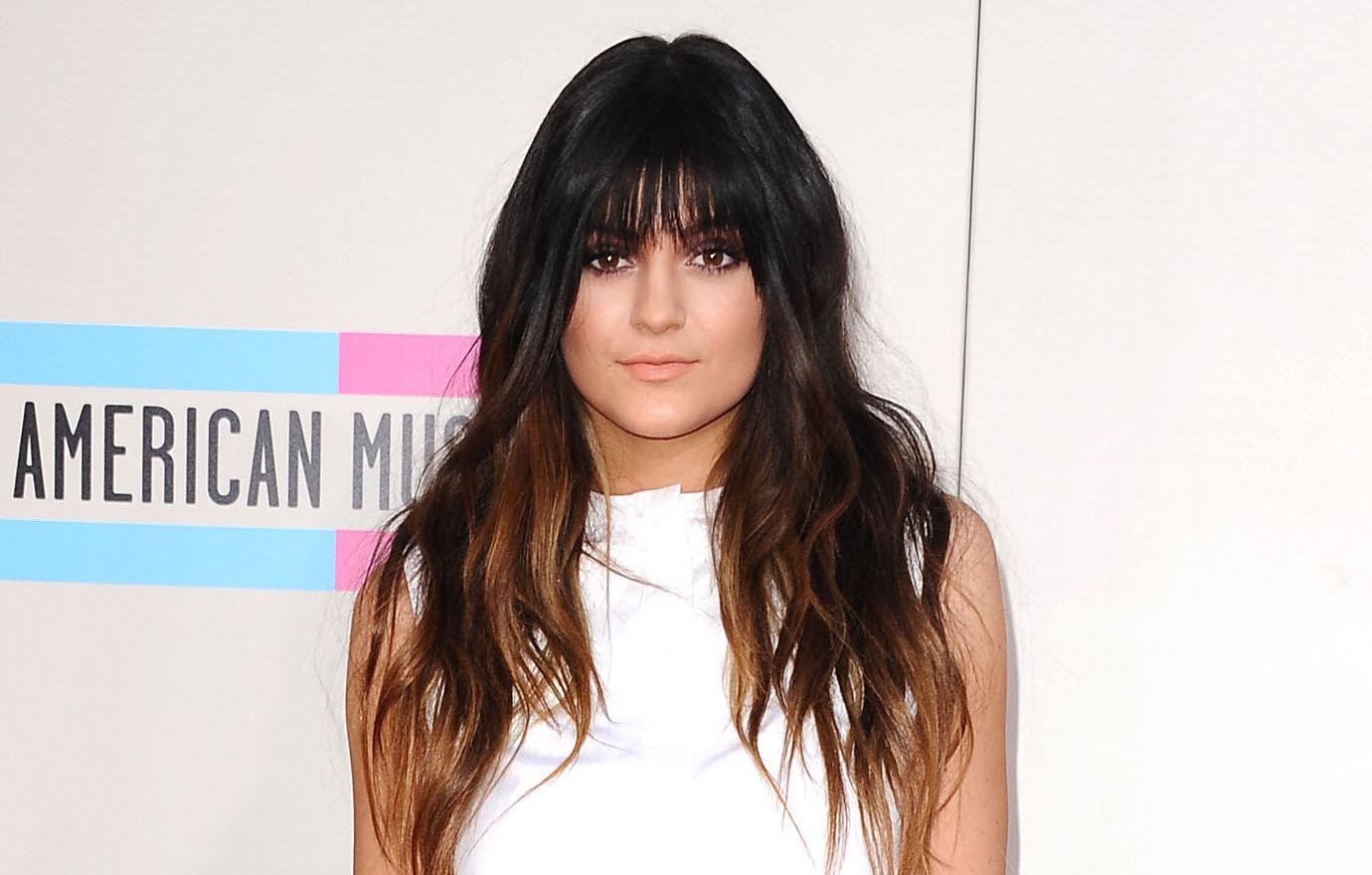 Jenner tried denying the rumors and said she was just over lining her lips but they got so big it was almost disrespectful that she thought her fans were that naive. Her lips got so much attention that a "Kylie Jenner Lip Challenge" went viral and people were videotaping themselves putting their mouths in things like shot glasses in order to temporarily plump their lips.
Article continues below advertisement
The trend had terrifying results and was a serious health hazard. She ignored the questions about her lips and the family tried to cover up her over lining lies. Her plump lips continued to hit the red carpet but her pillow lips were sealed. She lied for an entire year and in April 2014 called the rumors "hurtful."
In 2015 people started notice something else...growing on Jenner. Somewhere between November 2014 and January 2015 Jenner's chest completely changed. Her unconfirmed breast augmentation made them look firmer, seeming to defy gravity by sitting higher, and all around look perkier.
She tried denying her boob job just like she tried denying her lip injections and claimed it was just that time of the month. Sure Kylie!! Check out the pics below of Jenner on the red carpet before and after and see if you spot the difference.
Article continues below advertisement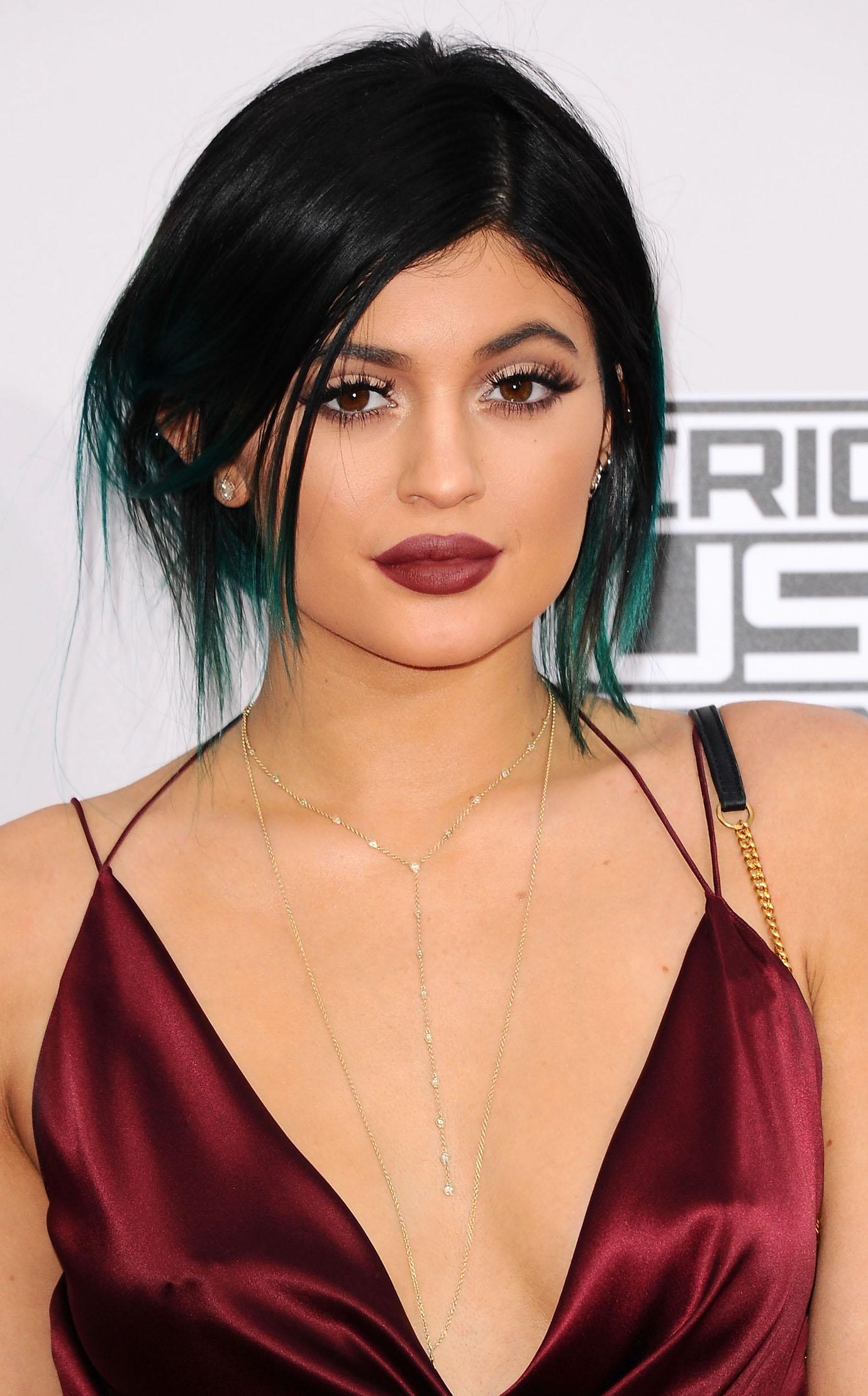 Then in February 2015 Jenner posted a photo on Instagram with an obviously rounder booty sparking butt injection rumors.
FEBRUARY 2015
MORE ON:
celebrity plastic surgery
Along with her butt injection rumors, rumors about her borderline illegal dating life were also circulating. In 2015 rumors that Jenner was dating Tyga who is 8 years her senior stirred a national commotion. He had just had a baby with Blac Chyna who was Kim Kardashian's friend and the age difference was cringe worthy.
They were spotted on multiple dates and the cheesy pictures he uploaded of her seemed like a dead give away, but they didn't go public with the relationship until the coast was clear from Tyga going to jail. After Jenner's 18th birthday in August 2015 Tyga bought her a car and they became publicly official.
As for Jenner's body? It continued to morph at lightening speed. Her hips and butt started growing at an exponential rate and it was hard to believe that anyone's body could change that dramatically due to "puberty." After dating an also very plastic Chyna it was rumored that Jenner was changing her body to look like her.
Article continues below advertisement
A source claimed that Tyga was The source told RadarOnline.com, "He wants her with some kind of freakish Jessica Rabbit shape that's anatomically impossible." Jenner's weight stared to fluctuate and she started eating a helluva a lot of fried chicken at Popeyes and getting thick in more places than one. But it somehow all magically was filtered straight in her hips and butt.
Celebrity dermatologist Dr Tabasum Mir said, "She has had her hips and butt done for sure" and doctors believe it was a result of a Brazilian butt lift which uses the patients own fat from other parts of their body which is placed back into the butt. She likely transferred fat into her hips and then had it sculpted into the hourglass shape she has today. Hence the Popeyes!!!
From 2015 -2016, Jenner's hips and butt continued to grow and so did her boobs. Check out photos of Jenner's body in 2014 compared to a year later.
Article continues below advertisement
Tyga and Jenner eventually broke up in April 2017 and she quickly moved on to another rapper, Travis Scott. News broke that Jenner was pregnant on September 2017 and Stormi was born in February 2018 meaning she was conceived around May. Jenner never confirmed her pregnancy rumors up until the day she gave birth. She's always loved secrets!!
Once news broke that she was pregnant everyone was wondering what would happen to the star's body. Which is exactly why she went into hiding for the majority of her pregnancy. It was even reported that Jenner was pissed when her doctor refused to plump her lips while she was pregnant.
She stayed off social media and when she was photographed in public she was wearing oversized clothes. After she gave birth to Stormi she went back to work on her body. People were stunned when just one month later, Jenner posted a selfie with a flat tummy and hour glass figure again. Which of course, sparked more plastic surgery rumors.
Article continues below advertisement
In March 2018 a friend snitched to RadarOnline.com and said "She had a tummy tuck and lipo right away, it was all pre-scheduled and pretty straightforward." They continued "She wants extensive rounds of lipo-dissolve, butt injections galore, a boob lift and loads of work on her face including endless fillers."
MAY 2018
If there is one thing for certain, Jenner's pillowy lips will likely stay shut about all her plastic surgery. What do you think? Did Jenner have all the plastic surgery the rumors claim she did?