Exclusive
Back It Up! Kylie Jenner Has Had A 'Brazilian Butt Lift,' Claims Top Plastic Surgeon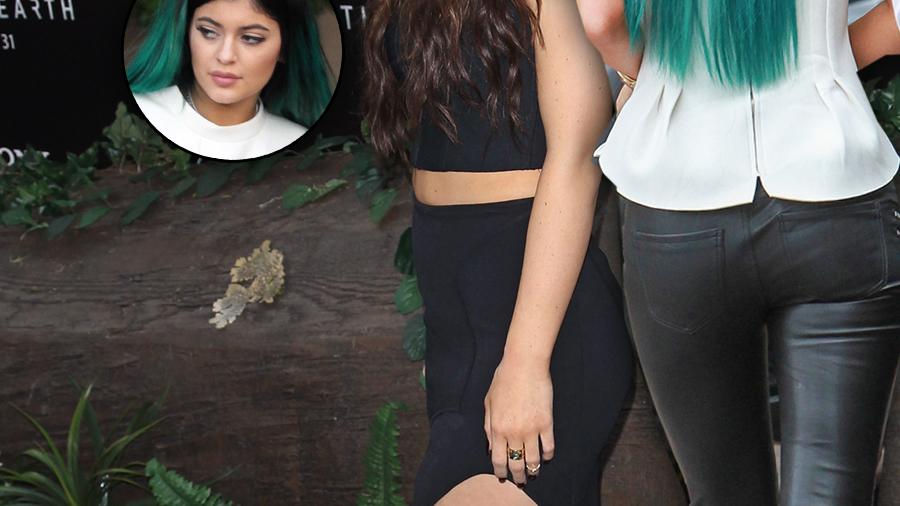 Kylie Jenner took to Twitter last week to break the silence on her rumored lip injections by saying, "Just talk about something new at least. I'm bored." Apparently her wish is fans' command, since the Twittersphere is now buzzing with rumors she got butt injections too! And a plastic surgeon tells RadarOnline.com that it appears that is the case.
"It appears that Kylie Jenner may have recently had a butt enhancement procedure," leading Beverly Hills plastic surgeon Dr. Neal Handel, MD, tells RadarOnline.com exclusively.
Article continues below advertisement
"Comparison of older photographs with newer pictures suggests her buttocks are fuller, rounder and larger," Dr. Handel adds.
As RadarOnline.com previously reported, Jenner also appears to have had a breast enlargement "using saline implants," Dr. Handel suggested.
Although Handel believes implants were used for her front, he says that it is her own "body tissue" that was used for the back.
"Butt augmentation has been performed for decades with silicone implants, but there has been a trend in recent years to use the patient's own tissues instead of a foreign body in the butt," he explained.
"It looks like Kylie has had a procedure known as the 'Brazilian Butt Lift,' which uses liposuction of fat from suitable donor areas that is carefully grafted into the buttocks to attain the desired volume, contour and shape," says Dr. Handel, who has not treated Jenner.
"The Brazilian butt lift has proved to be a very successful and popular procedure," Dr. Handel tells RadarOnline.com.
Do you think that Kylie Jenner has had a butt implant, or is she using pads to create the effect of a larger and rounder rear? Let us know in the comments below.