Giving Us Some Lip: Kylie Jenner Insists She Did NOT Have Lip Injections--After Rumors Fly About Her Enormous Trout Pout: 'I'm Kind Of Sick Of It'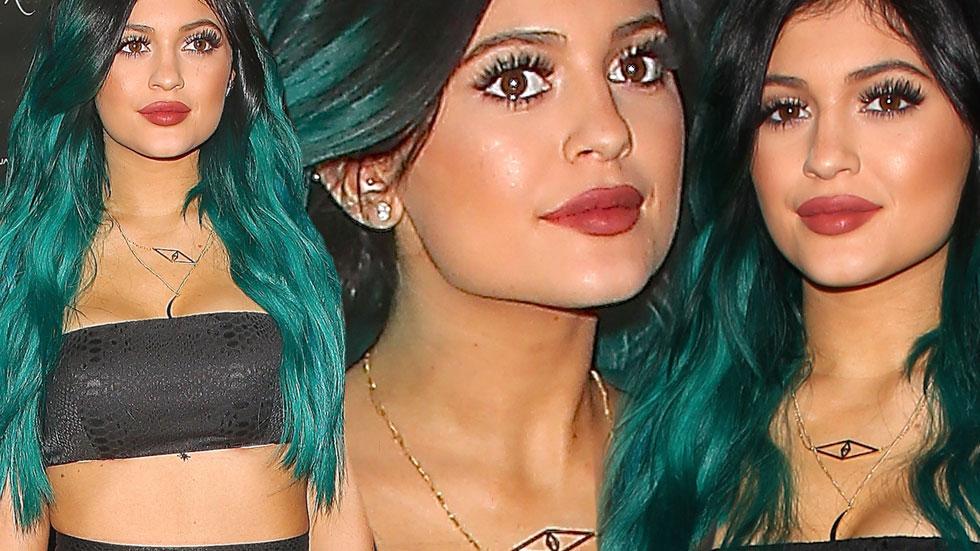 Kylie Jenner is fighting back against pointed plastic surgery rumors about her huge lips.
The youngest Kardashian/Jenner clan sister has told E! News that she did NOT have lip injections.
And she complained to E! about people's comments that her pout looks unnatural, "I feel like everyone has been talking about it for months, so I'm kind of sick of it."
Speaking to E! at the Kylie Hair Kouture party at James Kendall Salon in Beverly Hills, Jenner, 17, insisted her lips are just part of her killer pose: "My pictures, I palp them out a lot. I think big lips are awesome.
Article continues below advertisement
"Just talk about something new at least. I'm bored."
But a top plastic surgery doc, who hasn't treated Jenner, previously told RadarOnline.com it looked like she had lip injections with a substance such as juvederm.
And Dr. Anthony Youn added that Jenner looks mysteriously more like her big sister Kim Kardashian every day!